Its is our pleasure to announce that Lauro Vazquez, graduate of the MFA Program in Creative Writing at the University of Notre Dame and the 2013 Sparks Prize Winner, will be reading at the University of Notre Dame at Hammes Campus Bookstore on February 19th, 2014 at 7:30 p.m.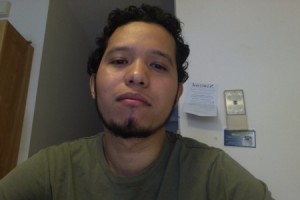 Kwame Dawes, the Glenna Luschei Editor of Prairie Schooner and Chancellor's Professor of English at the University of Nebraska selected Vazquez for Sparks Prize in 2013. Dawes said of Vazquez's work: "Sometimes a work declares its urgency by the force of its vision, its effortless artistry and by its sure purposefulness. This kind of thing is rare enough to warrant celebration when it happens.  The poet is intelligent.  This is obvious.  Obvious, also, is the poet's sophisticated understanding of history, authority over a range of small and large details of culture and life, and a clever enough essayist to make one worry that the idea of the poems may end up being better than the poems themselves.  Well, the truth is that the poems are remarkable works of art, formally daring, judicious in the expunging of cliché, and surprising in the way that one imagines these poems may well have surprised the poet him/herself.  I can hear Cesaire, Brathwaite, Walcott, Guillen, and Morejon marching through these poems.  The sense of landscape, of historical irony and the fierce desire to assert a black self into the Mexican memory is compelling, urgent and beautiful.  This is good work."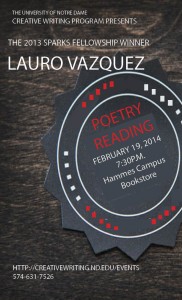 Vazquez's poetry has grown out of his experience as an undocumented immigrant coming to the United States at the age of nine. For Vazquez, poetry is a way of asserting a sense of identity. He believes that the ability to create poetry is necessary and that his poems are written against the collective effort that seeks to render Latino cultural presence invisible. His work has been published in Paragraphiti, Pemmican Press, and Actuary Lit.