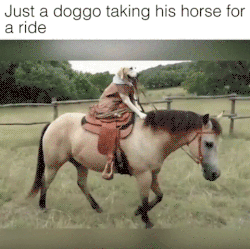 I have never ridden a horse until my junior year in high school, where I stayed in the farmland in rural Arkansas for half a year. I was quite nervous when a farm owner taught me how to ride. Before the ride, I always used carrots to bribe the horses for good behaviors on my ride. Sometimes I was afraid though, that they would mistake my fingers for carrots. One time on a ride, my horse was quite calm at the first, but after the while, it started to sprint for whatever stimuli that alerted it. I panicked it, and pulling the string was no use either. Luckily, I didn't fall off the horse and remained mostly unscathed except a scratch by a tree branch. I think the optimal rider should be a dog rather than an experienced human rider, because dogs are intelligent and horses won't conspire against an animal. Next time, I will rely on a furry rider and be more chill on the horse back.
Anyways, my point is I will constantly fail in my attempt to take a stallion. It is an cool phrase, isn't it? In Anais Duplan's "Take That Stallion", the stallion's implications extends not only to animals that serve as instruments of war, but only bestiality of soldiers released in the battles. Other than scenes of war that imbues violence with beauty, her poetry also takes on diverse voices. The first poem of "Take That Stallion" is written in the perspective of Kim Kardashian, and utilizes dialogue to narrate the complex dynamic in the wealth family. Other poems take on the voices of violent persona, and delve into their distorted psychology.
Here is the bio for this idiosyncratic poet:
Anaïs Duplan was born in Jacmel, Haiti. Anaïs Duplan is the author of a full-length poetry collection, Take This Stallion (Brooklyn Arts Press, 2016) and a chapbook, Mount Carmel and the Blood of Parnassus (Monster House Press, 2017). Their poems and essays have appeared in Hyperallergic, on PBS News Hour, the Academy of American Poets, Poetry Society of America, Fence, Boston Review, The Journal, and in other publications. Duplan is also an artist and curator who has facilitated exhibitions at the Distillery Gallery, Elastic Arts, Disjecta, the Radical Abacus, Public Space One, and at Mengi in Reykjavík, Iceland. Their visual works have appeared or are forthcoming in group exhibitions at Flux Factory, Thomas Robertello Gallery, Daata Editions, the 13th Baltic Triennial in Lithuania, and the Institute of Contemporary Art in LA. Anaïs is the founder of the Center for Afrofuturist Studies, an artist residency program for artists of color in Iowa City and is the joint Public Programs Fellow at the Museum of Modern Art and the Studio Museum in Harlem.
The reading will be on Wednesday April 18th, 2018, at 7:30 p.m. in the Hammes Bookstore.
I will see you there,
Lavinia