Join the Creative Writing Department for a fiction reading by our very own Valerie Sayers and visiting author Liam Callanan! Both writers will be reading from new books – THE POWERS and LISTEN. The reading is free and open to the public – all are welcome! – and takes place on September 30th, 7:30 pm, at the Hammes Bookstore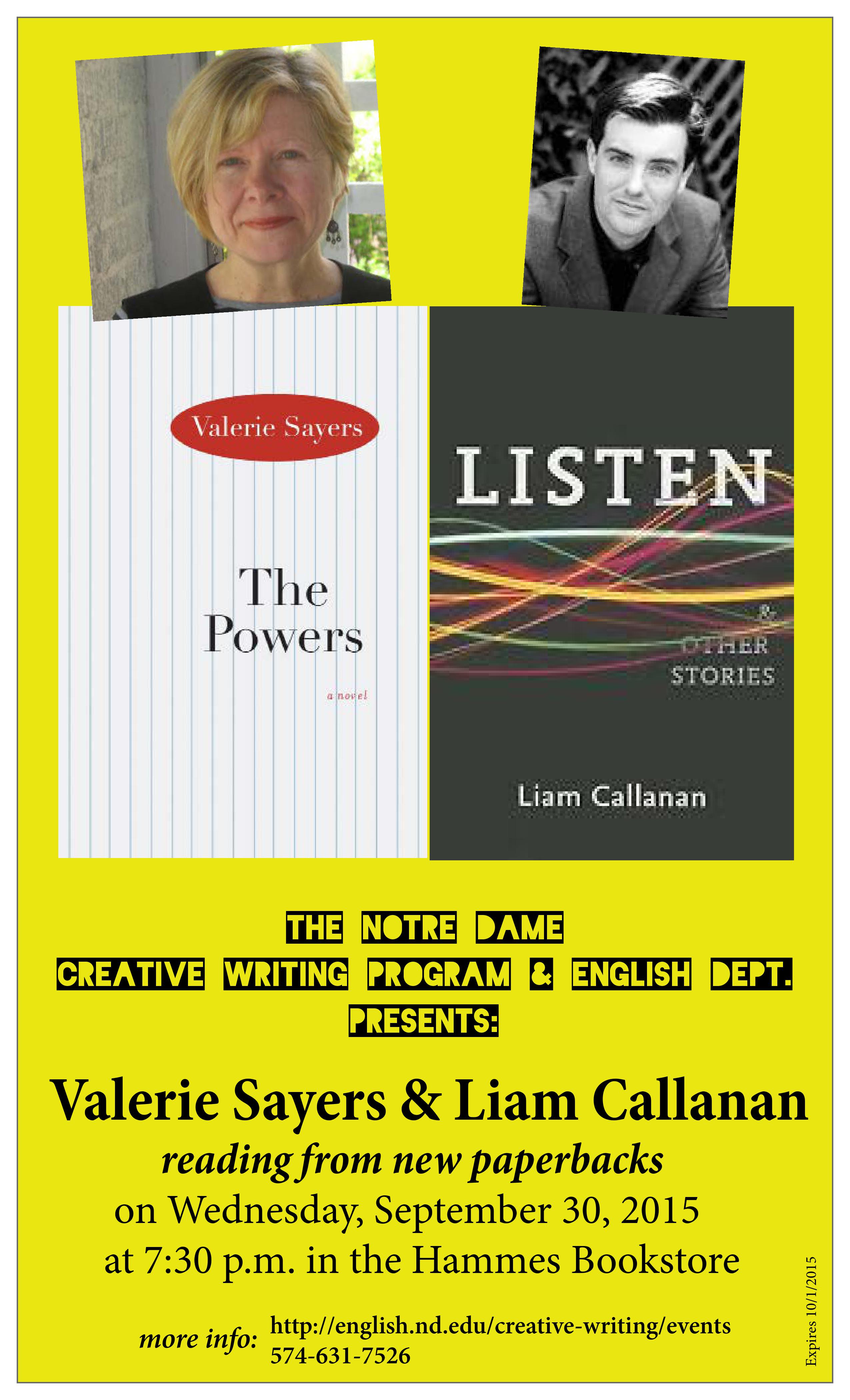 Valerie is a professor of fiction in the Notre Dame MFA Program, and is the author of six novels and the recipient of a Pushcart Prize for fiction and a National Endowment for the Arts literature fellowship. Her novels Who Do You Love and Brain Fever were named New York Times "Notable Books of the Year," and a film, "Due East," was based on her novels Due East and How I Got Him Back. 
Liam is the author of The Cloud Atlas, All Saints and Listen and is professor of English at the University of Wisconsin–Milwaukee. He has regularly contributed to local and national public radio, and is possibly the only person now living (but consult your own Venn diagram) who has written for all of the following: the Wall Street Journal, The Awl, Medium, Commonweal,Esquire.com, Slate, the New York Times Book Review, the Times op-ed page, the Washington Post Magazine, San Francisco Chronicle, Forbes FYI, Good Housekeeping, Parents, Milwaukee Magazine and elsewhere.
We hope to see you there.
– Tania