여러분 안녕하세요! 
     For the students in the Summer Special Program at Yonsei University, tests have been taken, we've proudly received certificates of our achievement, and the end of my time in Korea has come to an end. When I originally drafted this blog post, I was still in the middle of testing days and my studies, but time has gone by so quickly that I will soon have to say goodbye to Korea. During the fourth and fifth- the final- week here, I still managed to do as much as I could with my remaining time. I did not wish to leave any stone unturned- even despite the hot, humid, and rainy weather Korea has been experiencing. An average of 87OF with a 95% humidity. That is the one thing I will not miss about Korea. 
     So for the last couple of weeks, I've been putting my T-Money card to use and my navigation skills to the test. I've returned to well-loved and ventured areas like Hongdae and Sinchon while also setting off for new places beyond Yonsei University's nearby neighborhoods- Itaewon (이태원), Yeouido/Han River  (여의도/한강), Dongdaemun (동대문), Cheongdamdong (청담동), Incheon (인천), and Apgujeong (압구정). 
     Explaining with words would be a little too much and very long, so I will share the most memorable moments of the last couple of weeks here in Korea in a picture diary-form:
Gyongbokgung – 경복궁: The Emperor's palace – I met up with a friend from high school and we rented Hanbok (한복), Korean traditional dress, and walked around the grounds of emperors' of Korea's imperial times.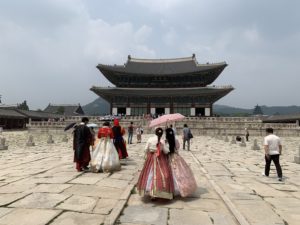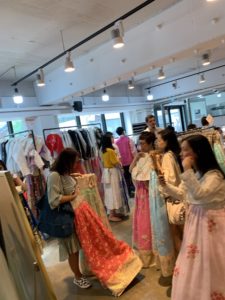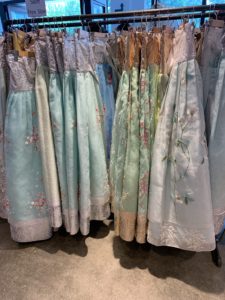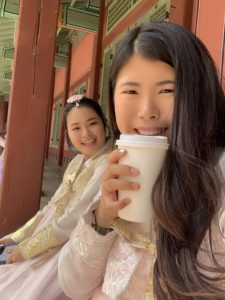 Incheon Munhak – 인천 문학: Korean baseball game – With my friend from high school and her family, we watched the Incheon Wyverns in their home stadium. Korean baseball is much louder and energetic than your average American MLB game, so it was an amazing experience and so much fun. Instead of having to sit in the heat and humidity we had a delicious casual dinner in a box which gave us a great view and (Lord, thank you) AC.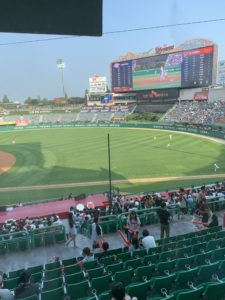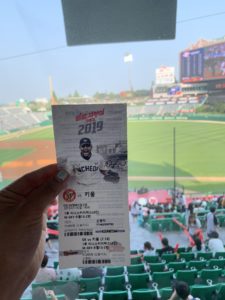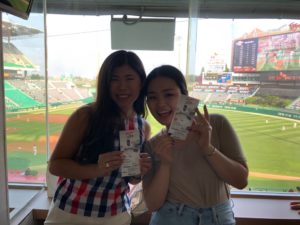 Hello Mr. K! – This was a fun performance put on especially for the students of Yonsei's several summer school programs. It featured student-made dance groups, traditional singers and dance groups, and also Kpop idols- that included girl group CLC! It was an exciting performance and very entertaining!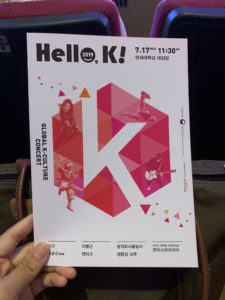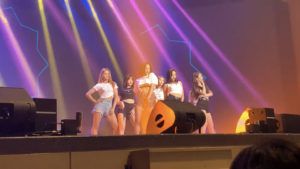 Dongdaemun 동대문 – That weekend, I took a longer trip to Dongdaemun. It's a shopping center that is always recommended to tourists for its foreigner-friendly prices and deals as well as its insane and innumerable street food carts. I didn't eat any of the food, but there were as many carts as there were people. A. Lot. 진짜, 유명한 곳이에요. (Look that up on Google Translate if you're curious 😉 There were so many shops and one was a brand I often shop online- Stylenanda- and it was an absolute dream come true to finally see it in person opposed to Instagram. Also while I was in Dongdaemun, I discovered that in the basement of a church in Namdong 남동- a neighboring area- a church market as well as a book store. I found the most beautiful edition of Pride and Prejudice by Jane Austen- something that I had been determined to purchase and have been looking for since coming to Korea.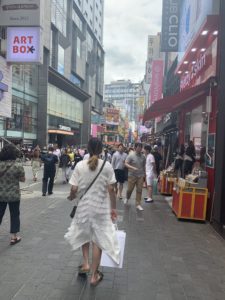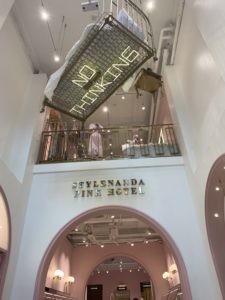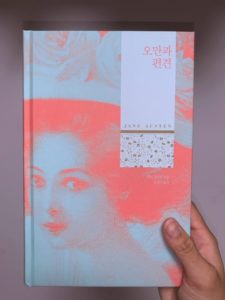 Return to Hongdae and Sinchon – 홍대와 신촌에 돌아갔다: After a very long weekend and the most traveling and navigating I had done up until then, I was very tired. So while I still wanted to stay active, I stuck with going to Hongdae and Sinchon because they close and I know the areas quite well from frequenting them. This was also when final exams were approaching so I used the couple of days that I wasn't dedicating to studying to some little adventures. In Sinchon, I- naturally- had to return to the pie shop and get not ONE but TWO slices of pie. I had to, you know? And in Hongdae and I meandered about the main streets and the many different alleyways which took me to even more shops and restaurants.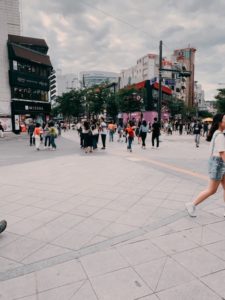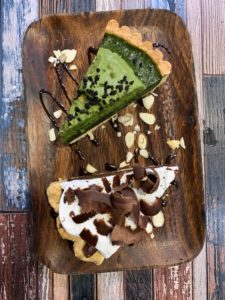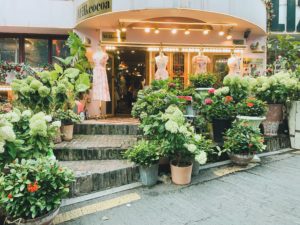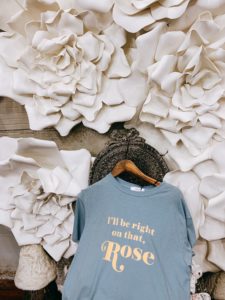 Itaewon – 이태원: Usually Itaewon is known for its nightlife, so clubs, pubs, bars, late-night eating. However, my friend and I were planning to go to Seoul Tower so we decided to meet in Itaewon, get a bite to eat, and then head over to the cable car. However, the weather was not the best- grey, foggy, and drizzling- and our taxi driver persuaded us to believe that we wouldn't see much. This change of plans did not hinder our determination to enjoy the evening in each other's company. So we walked around Itaewon, got a nice post-dinner drink, and then we headed off to Yeouido, a popular place to drink, enjoy the night skyline on the Han river and occasionally experience busking. The Han River was pretty quiet and vacant that night, it gave my friend and me an amazing view of across the Han River. There was also a birthday going on behind us, so the usual rowdiness of nights on the Han River wasn't completely missing.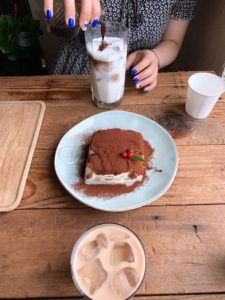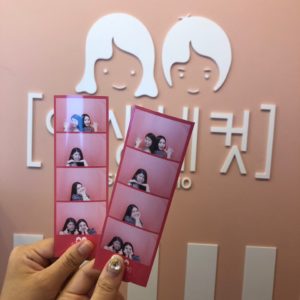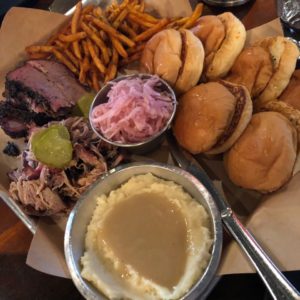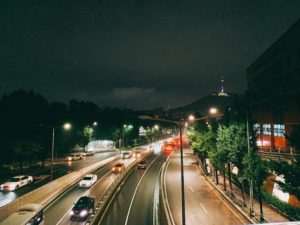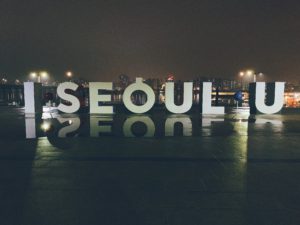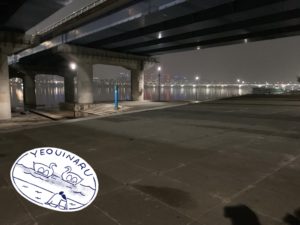 Cheongdamdong and Apgujeong – 청담동과 압구정: After figuring how to get to Dongdaemun and successfully arriving and returning, I wanted to again take an even longer trip to Gangnam to Cheongdamdong and Apgujeong, which is Korea's equivalent of Rodeo Drive and Beverly Hills- where many of Korea's wealthiest live, shop, and play. And before Cheongdamdong and Apgujeong, I went to the Coex building in Gangnam right off of Samsung Station for lunch and an-unplanned-yet-very-much-enjoyed-visit to the SM Entertainment Museum store where I bought Red Velvet gummies and Exo instant mocha.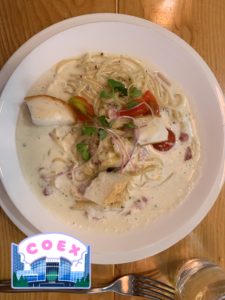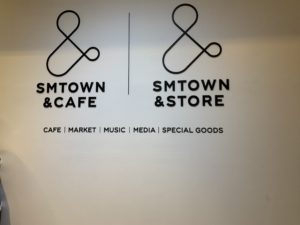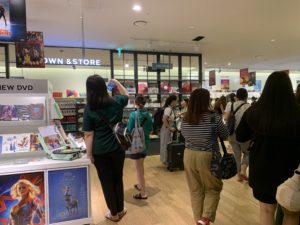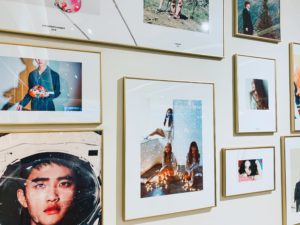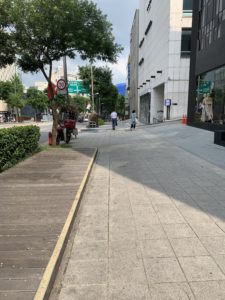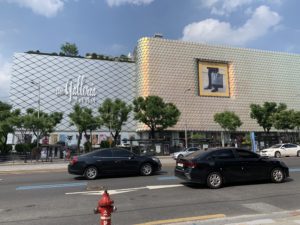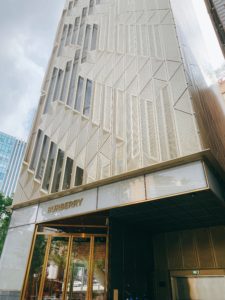 Incheon Again – 또 인천
To finish the weekend, my last weekend in Korea, I met up with my friend from high school once more. I really love that we got to spend so much time together because I did so many things I wouldn't have done alone or perhaps with other people in the program. I planned for the two hour trip from Seodaemun to Incheon to meet her for a small bite and some light (window) shopping. We later met with her family and had a big, delicious dinner. I also visited a Korean apartment for the first time as well! Glad I can check that off of my list. It was just so wonderful to get to know my friend more because we weren't the absolute closest in high school as well as to get to know her family. It was also so comforting that my friend and her sister and brother-in-law are fully proficient in English too. 🙂
Thank you for making it through to the end of this long post. Also, thank you for following me throughout my time here in Korea. Like I said in one of my previous posts, I hope that what I've shared inspires others to come to Korea or decide to pursue this amazing grant to fulfill their own desires of learning a language and/or culture and traveling. Coming to Korea has been a dream come true- it really has been my dream since first beginning to teach my self Hangeul and practicing my speaking from listening to Korean dramas. I've become more comfortable speaking and hearing the language, I've become more acquainted with not only the historical but also contemporary culture, and I've also learned so many things about myself from living abroad and on my own.
I have Notre Dame and to the Liu Family Institute for not only their support but also constant encouragement of my educational and cultural pursuits. While perhaps biased, I really cannot think of another institution, college or university as generous and that believes so much in its students. I' always so grateful for Notre Dame, and especially during my studies and travels in Korea.
Notre Dame, Our Mother, love thee, Notre Dame. And, as always, Go Irish.
감사합니다,
Posey McKeon
장미 학생, 연세대학교 언어 학당 2급 1반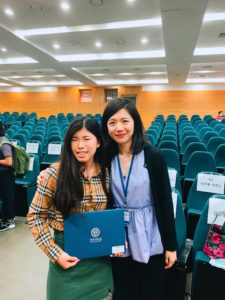 [저와 우리 김 선생님]