The All Resource Program (ARP) at Notre Dame is designed to plan and monitor all unrestricted and restricted funds across multiple periods of time. The purpose of the presentation is to give the attendees a glimpse of the reporting available for both single year and a new multi-year planning tool to identify the impact on the University's funding model.
Presenters
Tracy Biggs
Sr. Director of Budget & Planning
University of Notre Dame
Appointed Senior Director for Budget and Administration in 2011, Tracy Biggs joined the Office of the Provost from Notre Dame's Office of Budget and Planning, where she served as assistant director. Her responsibilities in the Provost's Office include coordinating faculty appointments, academic budgets, and data stewardship as well as acting as the office's liaison to the collegiate business managers.
Biggs' tenure in the budget office spanned five years, the first four of which she spent as a senior financial analyst. While there, she helped enhance reporting, improved systems and information management, and was a major resource in support of the development of budgets within the academy.
Since joining Notre Dame's staff in 1993, Biggs has also worked in Business Process Advisory Services and Accounting and Financial Services, both within the Office of the Controller. She was a senior accountant at Coopers & Lybrand prior to coming to the University.
Biggs graduated from Notre Dame with a B.B.A. in accounting in 1990. She is a member of the Indiana CPA Society and the American Institute of Certified Public Accountants.
Craig Fitch
Assistant Director, Budget Planning
University of Notre Dame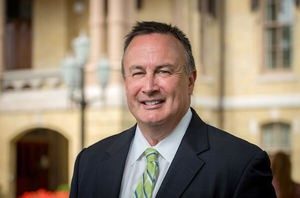 Craig joined the Office of Budget & Planning in 2010. In his current role, he supports various financial operations in both the Academy and Administrative units.  He is the functional lead on the ARP team.
Prior to joining the OB&P, Craig served the University as Director of IT Administrative Services for eight years in the Office of Information Technology and as Sr. Audit Consultant in Audit & Advisory Services for two years. Prior to joining the University, Craig worked for seven years in various accounting and financial management roles in the healthcare industry and two years in a manufacturing company serving as a Cost Accountant.  Craig is an active CPA and received his MBA from the University of Notre Dame in 2006.
Andrea Post
Financial Analyst, Budget Planning
University of Notre Dame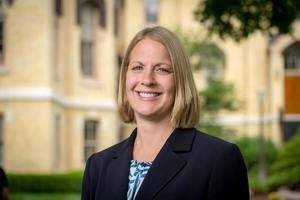 Andrea joined the Office of Budget & Planning in 2005. In her current role, she focuses on budgeting and financial analysis and planning activities at the University. Her responsibilities include quarterly year-to-date analysis, financial aid, fall and spring budget campus support and other financial analyses. She has also been a member of the Finance Division Communications & Events Committee for five years, where she is a lead on developing and distributing the Finance Division Newsletter.
Prior to joining the OB&P, Andrea was a commercial banking credit underwriter for JP Morgan Chase, where she developed analytical and credit analysis skills, established and maintained client relationships and gained a deep understanding of commercial lending and capital raising activities.