Notre Dame has been on a journey of utilizing data to make informed decisions in an initiative called, dataND. In this presentation, learn about our journey, the governance model and some of the key deliverables of the program as it relates to Finance. With a bold, long-term vision of making the finance data ERP agnostic, the presenters will share lessons learned and report examples. While the session will share some technology insights, the presenters will focus on the process, value, and the skills necessary to build such a program.
Presenters
Vaibhav Agarwal
Manager, Finance Systems
University of Notre Dame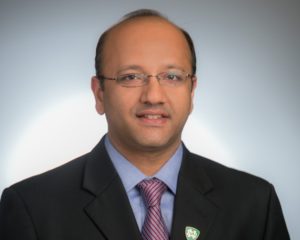 Vaibhav is currently serving as Manager of Finance Systems. In this role, he is responsible for managing the portfolio of finance systems.  He has also been leading the effort to migrate finance data into the Cloud Enterprise Data Warehouse.
Prior to this role, Vaibhav was Director of Procurement Services. In this role, he was responsible for managing the department's overall business execution covering sourcing, contracts, travel program, and procurement systems.  He has been with the University since 2002 and implemented campus-wide solutions for Procurement Services which include e-Procurement (procure-to-pay), travel & expense, travel card, and spend analysis tools for the department.
Vaibhav has earned his Bachelor's in Business (Finance) degree from India Institute of Technology and an MBA from the University of Notre Dame.
Chris Fredrick
Manager Business Intelligence
University of Notre Dame
Chris is Manager of the Business Intelligence team at the University of Notre Dame, as well as Program Director for Notre Dame's dataND initiative.  In addition, he has served as an adjunct professor of data visualization for the Mendoza College of Business and currently teaches data science for Notre Dame's Master in Data Science Online program.  Chris is also the co-founder of several start-ups including the South Bend Code School, which has a social mission to provide computer science education to underrepresented minorities in technology from ages 7 to 18.