This session will provide an overview of Georgia Tech's approach to an NSF-OIG audit of incurred costs and the implementation of lessons learned from the experience.  The audit reviewed hundreds of thousands of transactions covering a 3-year period using data analytics techniques.  Included in the audit were more than 1,000 NSF awards totaling over $200 million in claimed costs.
Presenter 
Sandra M. Mason, CRA
Sr. Director Grants and Contracts Accounting
Georgia Institute of Technology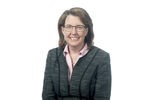 Sandra Mason is the Senior Director of Grants and Contracts Accounting at the Georgia Institute of Technology.  In this role she is responsible for leadership, strategic planning, and organization direction relating to sponsored project accounting, cost accounting, salary planning and distribution, and financial compliance.  Sandy has been with Georgia Tech for over 25 years in a variety of roles within the Office of Grants and Contracts Accounting, the Georgia Tech Foundation, and the Controller's Office.  She provided functional expertise in the design of a fully customized Grants Management system at Georgia Tech and is currently leading the Grants implementation under an enterprise-wide financial system transformation to cloud-based technology. Sandy is a Certified Research Administrator (CRA) and earned a Bachelor of Science degree in accounting from Western Kentucky University.