Share best practices regarding technology sourcing & implementation!
Presenter
Dan Brewer
IT Procurement Specialist
University of Notre Dame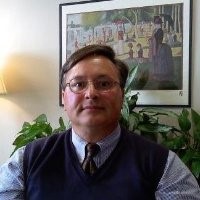 Dan joined Procurement Services in January of 2002 after managing the Office of Information Technologies' (OIT) Computer Store for four years. He is responsible for the procurement of technology products and services, managing RFP processes for the acquisition of enterprise applications, vendor contracting and relations, coordinating desktop and mobile computing specifications with the OIT and technical staffs in departments, FCC Licensing, and business processes related to IT Procurement. Before working at Notre Dame, Dan worked as a branch manager for many regional and international companies. During his sales management career, his teams provided computing and network infrastructure solutions for corporate, educational, and government markets.
Education/Professional Development
Indiana University, Bachelor's in Business Administration
ISM and CAUCUS memberships, ISM C.P.M. certification
Career Highlights
Campus Workstation Program Development Team member and Manager
Collaborating to establish compute platform standardization and analysis
Completed the centralization and management of FCC licensing at ND
Continued success in contract negotiations for Enterprise Applications