Nohemi Toledo, Senior Anchor Intern – Multicultural Ministry
Looking back at the past two years, the journey of the end of my father's life, I cannot believe how much God has blessed me with. I recognize that in the beginning of the journey, my faith and trust in the Lord was not as strong as it has become. I've learned to listen, pay attention, and honor what is valuable day-to-day.
During the fall of my third year, my father began acting in a strange manner and no one knew the cause of it. His actions lead to mistrust and a rocky relationship with my mother. In order to help them, when I came home for Christmas break, my family prayed a novena to Our Lady Undoer of Knots.
On the seventh day we were unable to enter into the chapel where we had been praying the novena. So, we prayed in the van. As we finished, my mom saw the parish priest heading to the chapel and she followed him. My mom began to tell him what had been going on with my dad; the mood swings, the sleeping, and the exhaustion. The priest's suggestion was to take my dad to urgent care. Odd suggestion. My mom comes back into the van and asks me, "Should we go get groceries as planned or should we go to urgent care?" I responded to her that he was fine and we should just go get groceries. She did what her gut was leading her to do and we went to urgent care.
During this time, I had trust that the Lord would help my parents and mend their relationship. Although I had faith in this, I was not listening to where the Lord was asking my mom and I to go. To trust in the signs and pay attention to what was truly important.
At urgent care, the doctor saw the same thing that I did, there was nothing wrong with my dad. My mom noticed that half of his face was droopy. Once she pointed this out, I began noticing it as well. Once the doctor could see it, too, he said that we needed to go to the emergency room because my father could potentially have had a stroke.
I had never experienced how overwhelming it is to enter the hospital off of an ambulance. There was so much going on at once that I didn't know where to focus my attention. Everyone was speaking at once; nurses from the ambulance and those with my dad were asking questions, the social worker as well, and my dad who had no idea what was going on. I was answering their questions, translating for my dad, and looking to see where my mom was. Once things finally calmed down, my mom and I were moved into the waiting room. In this overwhelming and confusing moment I recognized how God allowed me to have peace and clarity in the moments I needed to respond.
My dad went in for a CT scan and an MRI, but with it being so late at night we had to wait until morning for the results. On Christmas Eve, I remember walking into the hospital room where the doctor told us the MRI showed that my dad had two tumors in his brain. This shattered my heart. My dad had two tumors in his brain. This explains the sleeping, the anger, and the reason why he wasn't himself. This was day eight of the novena to Our Lady Undoer of Knots.
The next hour, day, weeks, months, were some of the most difficult, but best times I had with my family.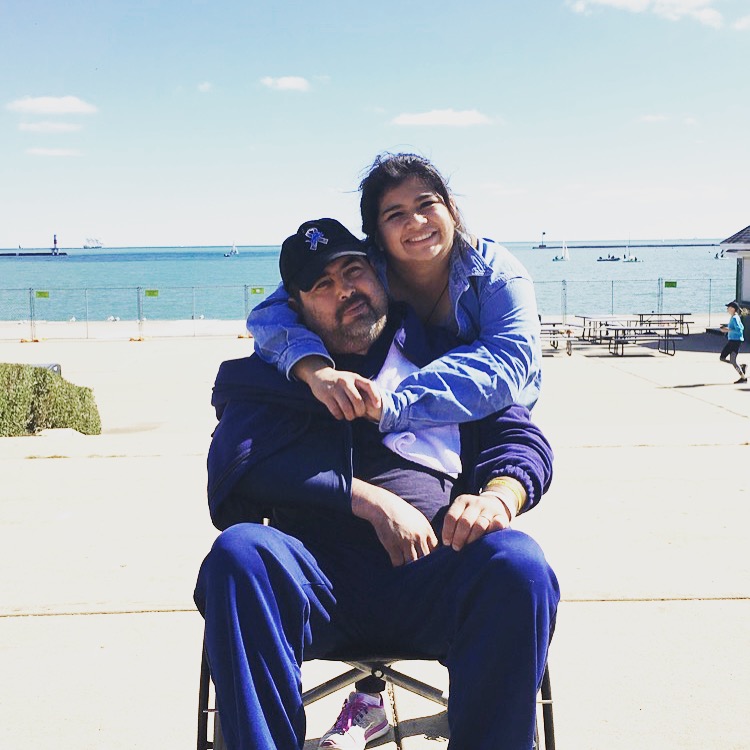 My father went through chemotherapy. He was doing really well at first, but then the treatments were no longer affecting the tumor. After the chemotherapy, he went in for radiation. Throughout these treatments I was on call. At any moment a call from my family could come in and I would answer. Mainly to translate, but at times it would be my father who had nothing to do in the hospital but wait, so he wanted to talk. I remember sitting outside my classes in tears because I couldn't be beside him during those times. God had placed me where I needed to be throughout this entire journey. The more I listened to the Lord in prayer it became more clear as to what I needed to do.
As the following school year was starting up we received news that the radiation was not working and the tumor was growing. I returned home for the following appointments. I remember being in the hospital and there wasn't a translator present. The doctor told us that my father had at most three months to live. I then, without thinking too much of what the doctor had just said, translated to my family in Spanish. I will never forget the moment my mom turned to me hoping that she had heard the doctor incorrectly and then telling her that what she heard was correct.
For the next couple of months my family did anything my dad wanted. We went to Chicago for a weekend, my parents renewed their 25th anniversary vows, and there was a lot of ice cream that was eaten. These memories are so wonderful and full of love, joy, and hope.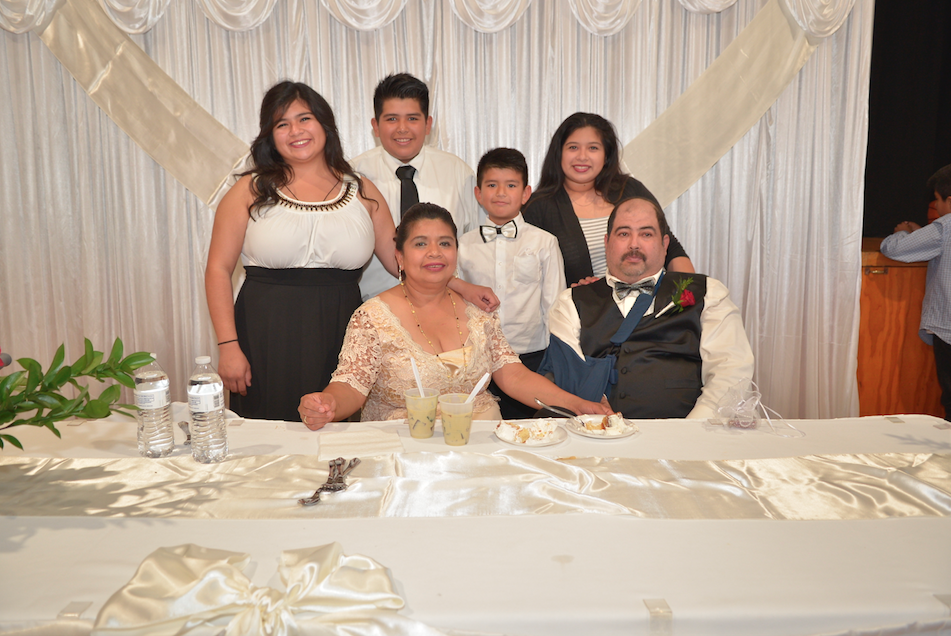 I was sitting in office hours when I received a call that my dad was getting worse as the day progressed. This was the last time I heard his voice. I remember speaking to a family friend who was taking care of him and she asked me, "When are you coming home?" I told her that my plan was to leave the next morning because I had to work that night. Then the follow up question of "How early?" I told her I could leave in that moment if I needed to – so I did.
Let me tell you how wild and full of the Holy Spirit these next moments were. I got off the phone, headed to let my professor know that I was heading home and was probably not going to submit the assignment on time. I text my friend to see if I could potentially borrow her car in that moment and she said she had just arrived back to campus and would meet up with me to give me the key. Obviously not being in the perfect mindset to drive, I called a good friend to see if he would drive me home. No answer. I text him that I would be heading home because my dad isn't doing well. Luckily, he steps out of class and said he would meet up with me to drive me home. All of this happened within 5 to 10 minutes of deciding that I needed to leave immediately. The Holy Spirit was incredibly present and I calmed down as everything fell into place.
I made it home in time to be with my father for a couple more hours. I am so grateful that my family was able to be there. Even in those last moments, God allowed my youngest brother to fall asleep as my dad was taking his last breath.
Through this journey I have been able to grow in my relationship with God and to recognize my encounters with Him . God is present every single moment, every single day. Know that God is with you when your world or heart shatters and He will never leave your side.
Descanse en paz papá. In loving memory of Francisco Javier Toledo.