Julia Erdlen, Senior Anchor Intern
"Why am I Catholic?" When I asked myself this, I was not asking myself if I believe in God. That was not a particularly interesting question for me, not something I really ever doubted. If almost eighteen years of Catholic education has managed to teach me anything, it is that I believe in God. But I've doubted if I had chosen the right belief in God, chosen a creed that I really believed in.
Part of this stemmed from the Catholicism I had seen in my hometown and my extended family. Everyone there seemed to practice their faith in the same way. The shared faith led to a homogeneous worldview and way of being that wasn't anything like how I saw the world. My observations of how one must be as a Catholic did not mesh with how I wanted to be and how I wanted to exist in the world.
I did not want to question anything, so I choose a university that would make it as easy as possible to continue practicing the Catholic faith. Here at Notre Dame, my barrier to making it to Mass was two flights of stairs, and my peers are overwhelmingly Catholic in name. But when I got here, I found something I didn't know I was looking for. I met people of different faiths, and had the opportunity to learn more about Protestants that just my theology class lessons on the Reformation and visit a mosque for the Muslim Student Association's open house. I met good people trying to serve God as best they could, even if their faith was not Catholicism.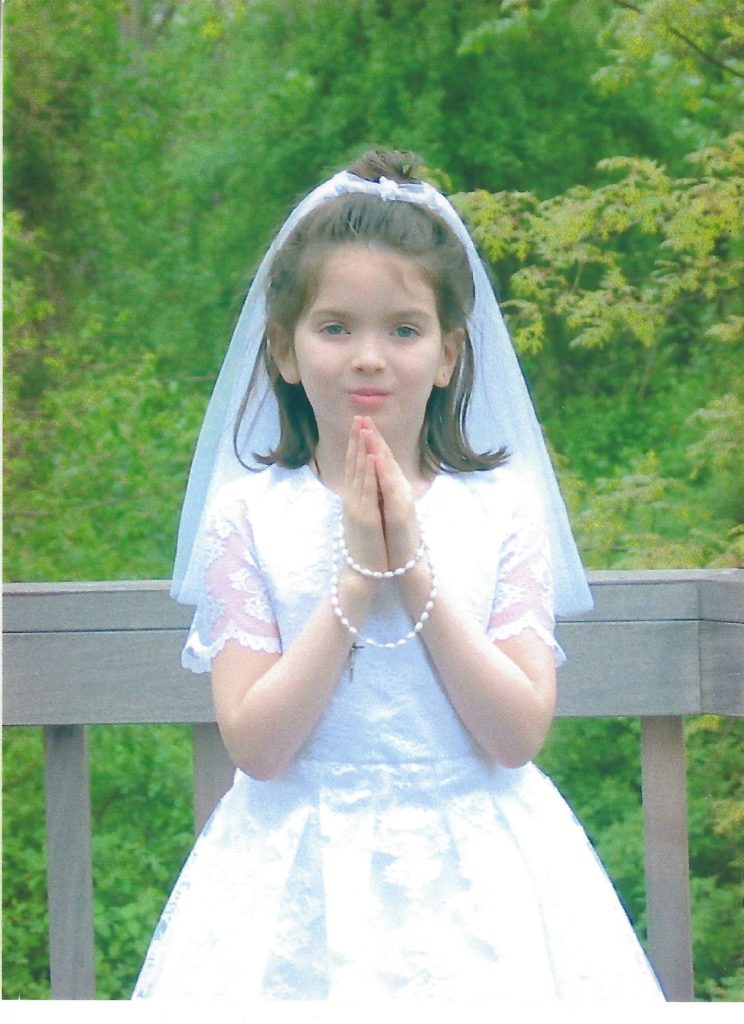 So why was I even a Catholic? I had grown up submersed in tradition, with fourteen years of Catholic education with daily theology classes, but could not honestly say why I, personally, thought Catholicism was the best path to the Truth. I knew it academically, inside and out, and I knew where I still didn't agree. That was all I could see.
But then I met so many more Catholics my age, far beyond the 200 kids in my high school graduating class, or the sixty I spent ten years with in elementary school. You could be a young person of faith, and I saw enough like me that I felt a little less alone. I saw people signing up to do service for their summer or their lives. I saw professors who taught that same faith differently than I had ever seen. I saw priests and sisters who knew college students well, who crafted homilies and reflections to more accurately guide us all towards a personal relationship with God. I saw many different worldviews and ways of being all informed by the Catholic faith. I saw that I had a way forward to have my sincere beliefs, about God and how the world could be, but I didn't yet have the chance to prove to myself that I truly cared.
I am forever thankful that my Methodist friend decided to tutor theology students during our sophomore year. She had almost the same academic knowledge of faith that I did, at least as far as Foundations of Theology was concerned, but she was learning more and more through tutoring. Every so often, I would get a sincere, curious question:
"Do Catholics really believe that?"
It often had to do with Marian doctrine, to which I would usually grab the Miraculous Medal around my neck and say "Of course!" But even this defense of the Mother of God did not convince me that I was deeply and personally invested in my creed.
But then we ended up at the Eucharist. Source and summit of all human life, high point of the mass, the greatest sacrament we have ever been given because our salvation has been won through it. Which, of course, is the real presence of Christ. A sacrifice renewed, every Sunday, not just remembered but transubstantiated into something more than a symbol.
I found myself saying:
"It's just, like, the coolest thing ever. "
It was a pretty informal confession of faith, nothing I hadn't repeated before, in far more polished phrases almost every Sunday since I was a kid. But I had decided it meant something to me. My friend was honest, explaining what she believed and how she worshipped, and we had the mutual experience of "I love learning about your faith, but it's just not for me."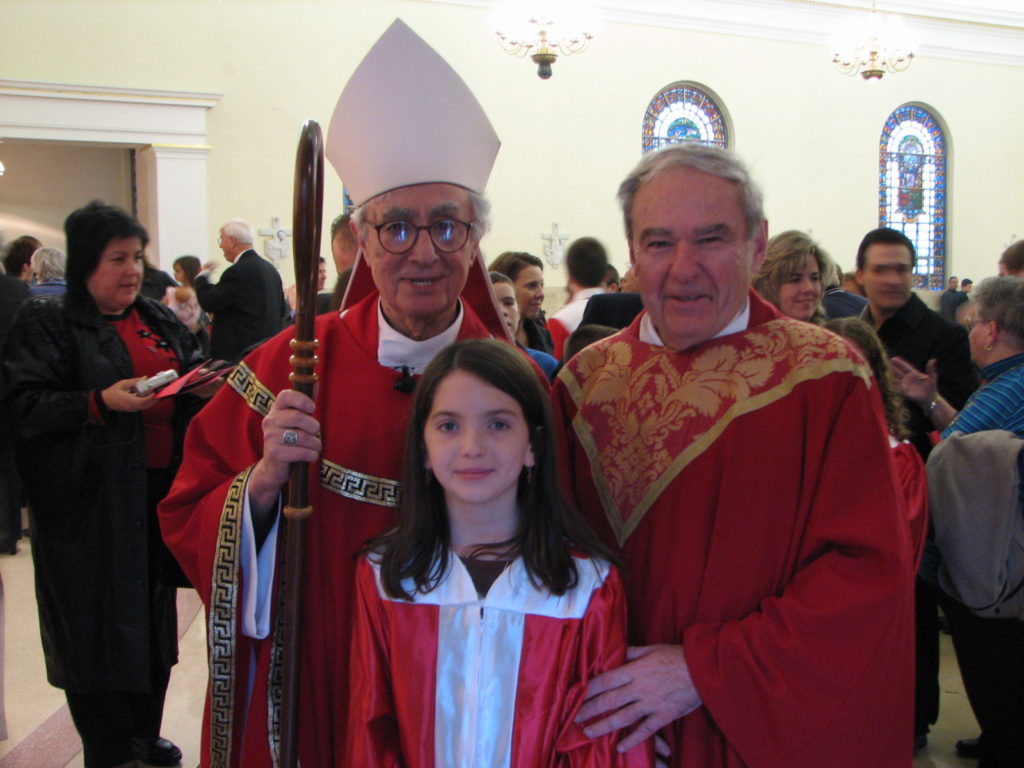 From then on, I knew for sure that my faith mattered to me. I had a reason I was a Catholic, and even if I felt quite different from some Catholics, there were others that were more like me, and we all shared that universal, lowercase c catholic faith.
I was also wrong about at least one thing. I was not the only one like me back home, I had just been too young and isolated to notice that people had more in common with me than I thought.
I sat down for lunch with my aunt, a Sister of Saint Joseph, a few weeks later, just like I had a few times a year for my entire life. For the first time, we had a very real conversation about my faith and how I saw the world. I told her that I had proved to myself that I believed, for real, in Catholicism specifically. It turns out, at least one person, a model Catholic in my mind, thought a bit like me. My godmother, someone who was called to serve the Church in a special way, was there to tell me I would be okay. That I wasn't alone in how I wanted to be Catholic, and in how I was going to sincerely live out a life of faith. And since then, I have only met more and more people who practiced and lived out their faith in a variety of ways.