My last week in Cusco was a scramble to squeeze everything in–one last visit to favorite restaurants, spending time with friends, and completing another hike. Here are some highlights:
My friends Avery, Sean, and I took an early morning bus to Laguna Humantay, a popular hiking destination for tourists in Peru. After some delays, we made it to the sunny base of the hike, and spent about 90 minutes panting up the steep incline. To says the views of the lake at the top were worth it is an understatement; I was blown away by the blueness of the water and the snowcapped mountains in the background. This definitely was my favorite hiking experience of the trip!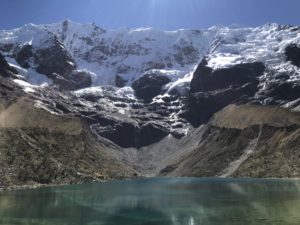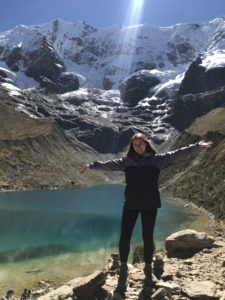 My last week in Cusco also coincided with the last week of June, and this month is considered sacred in Cusco. There are festivals, parades, and celebrations every day, and it was great to have this sort of send-off.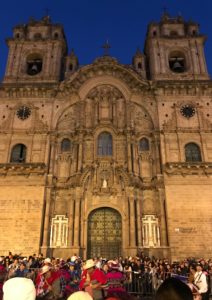 A parade outside of the Church of the Society of Jesus in the main plaza.
Avery and I also frequented our favorite coffee shop the mornings of my final week. It was such a blessing to meet a friend from the states to explore the city and practice my Spanish with! We also managed to make it to the cine to watch "Toy Story 4" in Spanish, whispering to each other to make sure we both understand the plot. Avery, I will miss you dearly!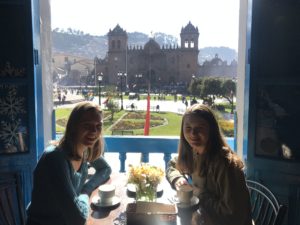 I am incredibly grateful for my SLA grant–traveling abroad for the first time and immersing myself in Spanish was an experience that I will never forget, and I am elated at how much my language skills have improved. Having met the goals I set for myself six weeks ago, I am determined to continue to pursue Spanish and look forward to all future learning opportunities.