Today is June 30th. It's been a few weeks since I've last written, and a lot has happened. This past weekend was the group trip to Onuma! As an entire program, we journeyed to a much more rural area of Japan's northernmost island (only about a 30 minute drive) where we were able to explore the beautiful little town, and stay in a more traditional style hotel. While the trip didn't have an emphasis on progressing our skill of the Japanese language, it did help us get to know the other students in the program better.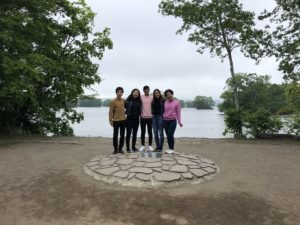 Because the students studying here are of various skill levels, the classes are divided up making it hard to interact with students of different levels, especially when we're only allowed to speak in Japanese at the school. Another way, however, that I've been able to befriend students in the program has been through the 文化講座, or the after school cultural courses. These have been various after school activities that focus on the culture, rather than the language, and are open to all the students as long as there are still spots available. As of now, I've done Kyudo, which is the Japanese form of archery, and Kendo, which is Japanese sword fighting. Both have been extremely fun and memorable, see photos/videos below, and I hope to participate in more in the future.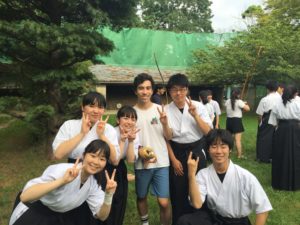 Since last time, I've also attended my first 会話テーブル, or language table, that the program offers. HIF recruits students studying at nearby colleges to come in and talk and play games with any of the HIF students that who are willing. This was a really good experience as it was my first time talking to a Japanese native who was my age, in Japanese. Like the cultural courses, I hope to attend more of these in the future as I feel that they are not only fun, but have improved my comfort in speaking the language much more.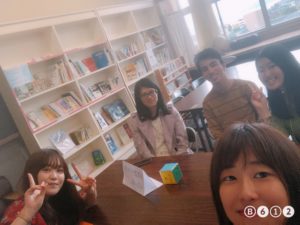 Lastly, I've finally been able to start working on my IS. The HIF program requires all students to complete a self designed Individual Study (IS) project before being able to graduate. The topic is completely open-ended as each student creates the project and grading rubric by themselves. The only guideline is that the project should have something to do with the local Hakodate community, where you are interacting with the locals in one way or another. The proposal for our projects were due last week, and I decided that I wanted to play soccer with the locals. I haven't exactly figured out how I'm going to do this, but I recently talked to some of the school's staff who told me they would reach out to a few local high schools. I'm hoping that I can attend one or two of the high school's practices and play myself. I play varsity soccer back in high school, and I participate on Keenan's inter-hall team back at ND, so I think it would be really neat to be able to compare and contrast Japanese and American soccer play styles.