John Lee, Senior

During my freshman year at Notre Dame, I knew exactly what I would be doing after graduation. I had my entire life figured out. Looking back, it's curious to see that the farther away I was from graduating, the surer I had been about what I would do afterwards. And now, as a senior, the closer I am to graduating (knock on wood), the more uncertain I have become. Go figure.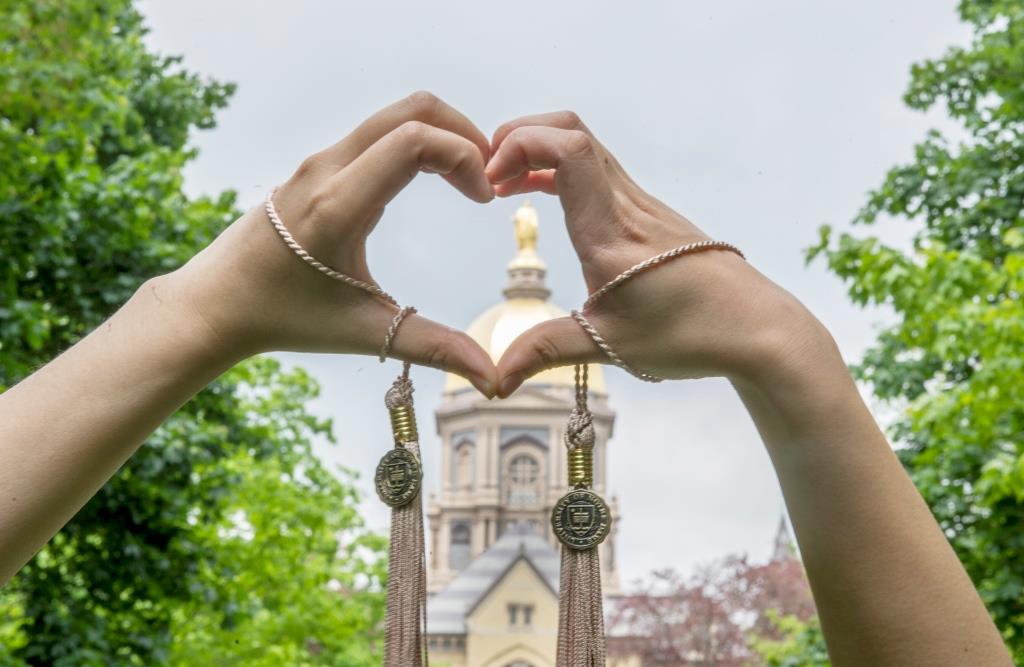 Let me give you a glimpse of what my time at Notre Dame looked like, and the rollercoaster of a ride I gave my academic advisor during these years. I entered as a Psychology/ Pre-Med student, dropped Psychology, picked up Political Science, dropped Pre-Med, picked up Philosophy as a minor, picked up Italian as a supplementary major (because, why not?), picked up Theology as a minor, raised Theology to a major, was irked that Political Science did not have a minor, dropped Italian as a supplementary major, was accepted to the Hesburgh Program in Public Service minor, dropped Theology back to a minor, raised Philosophy to a major, dropped Theology all together, and dropped the Hesburgh Program to finally be the Philosophy and Political Science double major that I am today.
Amidst the craze of what could accurately be called my academic shopping splurge at Notre Dame, dreams of my future came and went, rose and fell like the tides of an ocean. I had set my sights on going to medical school, becoming a neurosurgeon, and discovering the cure for Alzheimer's; going to graduate school for International Relations, joining the Foreign Services, unraveling the enigma that is North Korea, and becoming the next Secretary General of the United Nations; working in public policy, serving as the Chief-of-Staff to a future President of the United States, and being elected Speaker of the House; earning my Ph.D., and teaching philosophy to students at a small Catholic university.
The list goes on, but one can only change one's major so many times before worrying one's parents to death… And now that the day of reckoning draws near, I have never been more unsure of what the next step in my life should be. Sure, I can convince everyone I have my life in order with the elevator pitch I've memorized over the years. But that pitch is more to reassure myself I have my life figured out so I don't lose my cool. Because frighteningly enough, this next step seems like it will largely determine the course of the rest of my life. And if that isn't a daunting thought, then I've never had one.
"What if I apply to the wrong job, or accept the wrong offer?" Or perhaps: "What if I don't get hired, or get accepted to the law school or the graduate school of my dreams?" Or even more seriously, "After all this time and energy, what if medical school just isn't for me?" Or: "What if he or she isn't the one?"
With all of these doubts and uncertainties swirling around in my head like a tornado, I was thrown into a bout of anxiety and despair. "What am I doing with my life? What am I going to do?"
Sometimes, I just want to let go, give up, and run off into the sunset, escaping this stressful world and eloping with destiny.
And it is at these moments that I feel the most with Frodo Baggins of the Shire who, in his own despair on his perilous quest to destroy the Ring, found himself saying, "I wish the Ring had never come to me. I wish none of this had happened."
I especially feel this way when I occasionally catch myself day-dreaming about life on a farm 300 years ago. I picture myself rising from bed with the sun, breathing in the crisp and refreshing morning air, working the land with nothing but fresh soil between my toes, and drinking the ice cold water from the chortling creek nearby. I dream of watching the radiant sunset dip between the great sycamore trees and behind the grand mountain range beyond after a hard day's work, and laying under a black tapestry of stars shimmering with songs and stories of heroes and monsters weaved meticulously into the fabric of the night by the ever-flowing fingers of Time.
And sometimes, I daydream of being a dog, and having absolutely nothing on my mind except Kibbles, good belly rubs, and the consistency of squirrel droppings at the park. The unexamined life is a life free of stress and obstacles.
But even in this despair of wishing none of these things had happened in life, Gandalf reassures Frodo: "So do all who live to see such times, but that is not for them to decide. All we must decide is what to do with the time that is given us. There are other forces at work in this world, Frodo, besides the will of evil. Bilbo was meant to find the Ring, in which case you were also meant to have it. And that is an encouraging thought."
It truly is an encouraging thought to know that we are meant to be where we are now, and that every step we take forward is essential to the grand scheme. But the path to our final destination, is it right or left? Corporate finance or management consulting? Medical school or service work? To Orgo, or not to Orgo?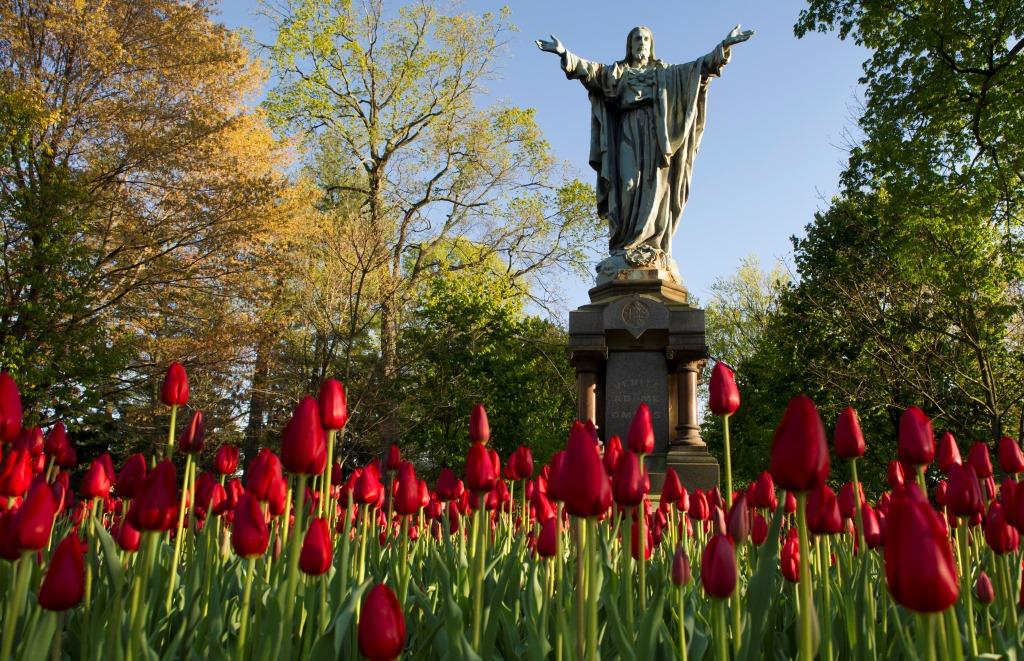 Whenever I begin to drown in these potential scenarios or "would have, could have, should haves," I am reminded of a simple yet beautiful prayer by Jesuit priest, Fr. Pedro Arrupe:
"Nothing is more practical than finding God,
than falling in Love in a quite absolute, final way.
What you are in love with, what seizes your imagination, will affect everything.
It will decide what will get you out of bed in the morning,
what you do with your evenings, how you spend your weekends,
what you read, whom you know, what breaks your heart,
and what amazes you with joy and gratitude.
Fall in Love, stay in love, and it will decide everything."
The great secret to our vocation lies in what we secretly love greatly. So to all my fellow anxious and despairing Domers out there: fall in love, stay in love, and it will decide everything.