Andie Tong, Senior Anchor Intern – Evangelization
We laugh about it now, but at the ripe age of seven, I accidentally cut my dad's finger with pruning shears. This learning moment, seared into my memory, comes to mind every time I read John 15:1-3:
"I am the true vine, and my Father is the vinedresser. Every branch of mine that bears no fruit, he takes away, and every branch that does not bear fruit he prunes, that it may bear more fruit."
Though I didn't have the best track record with pruning, I asked God to show me what needed to be pruned in my life. Spoiler alert: He answered.
The end of junior year brought to a close one of my most challenging years of college; a year full of learning how I love, or fail to love others, and a tough goodbye to a cherished relationship. What resulted was a brokenness I had never experienced. Slowly and painstakingly, this season of change seemed to prune away my pride and attachment to my plans – things of comfort that I wanted to keep.
In tandem with the inner pruning at work, I embarked on a journey of professional growth. Through towering concrete, mountains, and forests, I traveled 7,000 miles around the country working for a non-profit that prioritizes community through justice education on college campuses. No words can fully articulate my gratitude for the vineyard workers whom I had the privilege of working alongside; their openness, generous questioning, and dedication to community building have shaped some of the best parts of me. Despite this felt growth, I sensed a restlessness in my bones. I presumed that God, the vinedresser, was rustling in the leaves – drawing close for reasons I did not yet know.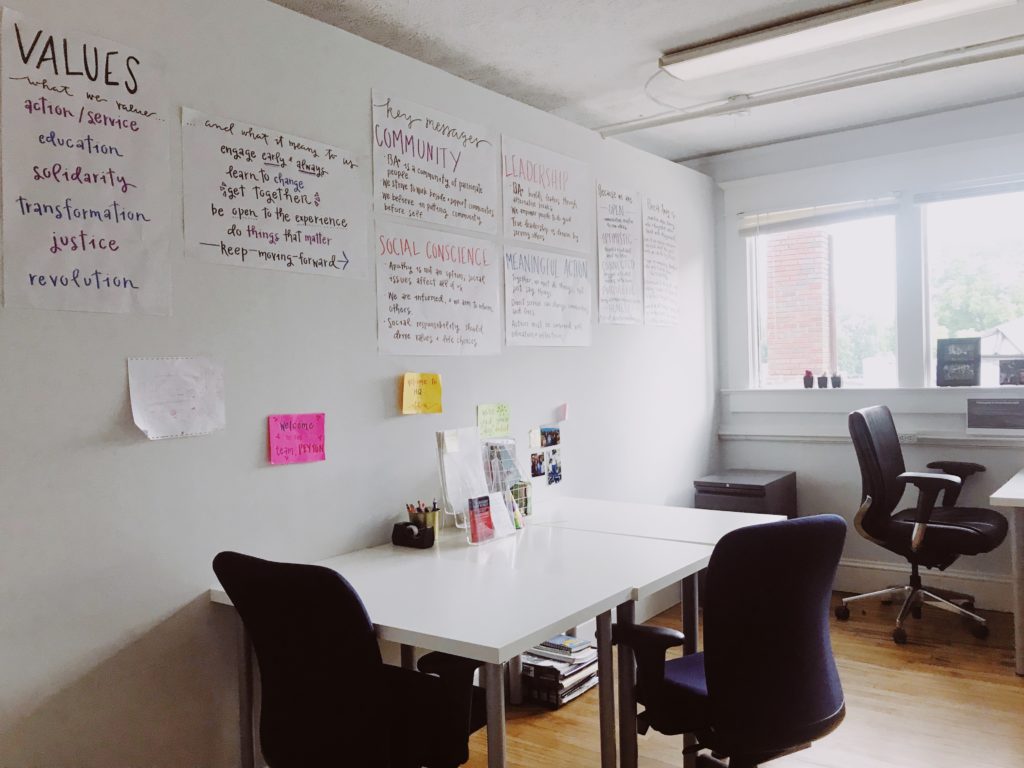 At Break Away, I was surrounded by beautiful people, people passionate about social justice and fueled by a healthy dose of righteous anger. Anger wasn't an emotion I had dealt with often, so it was disorienting to feel the chords of anger others struck resounding within myself. My heart clutched onto withering branches: holding onto my pride, shame, and anger on behalf of others.
Brokenness in my relationships, brokenness in systemic injustice, and brokenness in our church. My withering branches steeped in frustration that the Lord wanted to take so much away. Exhausted, I set out to find balm that would heal these painful wounds.
I saw two paths crystallizing before me: one of reckoning with shaking fists and one of mercy with open hands. Out of fear of the unknown, I was resistant to taking a step in either direction, until I read the following excerpt from Just Mercy by Bryan Stevenson:
"We are all broken by something…Sometimes we're fractured by the choices we make; sometimes we're shattered by things we would have never chosen…But simply punishing the broken – walking away from them or hiding them from sight – only ensures that they remain broken and we do, too."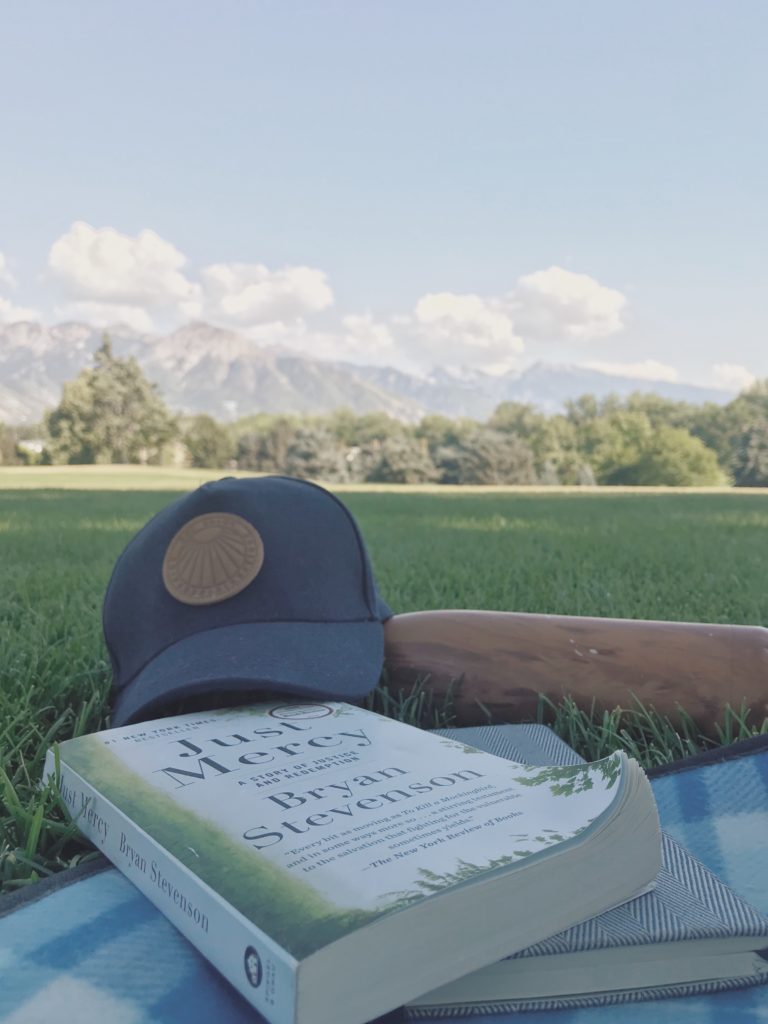 Though not all at once, I began to realize that forgiveness and mercy were the hands I needed to extend, rather than walking away or hiding. I knew I couldn't will myself into it; day by day the Lord faithfully walked with me, revealing that brokenness is not something to resist but something to bring to the light.
This is not just any light; it's not the stark, fluorescent glare of a classroom nor the warm glow of Edison bulbs in a coffee shop. It's the brilliance of the Resurrection in everyday life. For me, the Constitutions of the Congregation of Holy Cross has served as a beacon of what this looks like:
"Resurrection for us is a daily event… We have known the forgiveness of those who misuse their neighbor; we have seen heartbreak and defeat lead to a transformed life; we have heard the conscience of an entire church stir; we have marveled at the insurrection of justice… We walk by Easter's first light, and it makes us long for its fullness" (Constitution 119).
Finally yielding to the vinedresser allowed this light to peek through the overgrowth of my dying branches. Delicately and assiduously (unlike seven-year-old me), the Father helped me lay dead branches to rest – making room for trust in the truth of the Resurrection.
The contrast of stepping back into the familiarity of campus as a new person has been the surest sign of growth, as confusing as it may sometimes feel. From heavy talks about injustice redeemed by the hope of grassroots change to simply making new memories in old places: the Resurrection, an event I used to think of as a one-time miracle that occurred 2,000 years ago, is now something I experience daily.
Meaningful conversations offer glimpses of the endless depth of another person that meld my anger into mercy. Placing relics of a past self along with evidence of brokenness in our institutions at the foot of the Cross transforms my shame into trust that all has been and will be made new. Every day, I see goodness and brokenness come into tension; every day, I recommit to the eternal perspective that this is what makes life whole. Dreaming of eternity: this is the fruit that lasts.