Elizabeth Hascher, Senior Anchor Intern
As a political science and peace studies student, it can sometimes be difficult to make sense of how God works in my life. I spend a lot of time having discussions of heavy topics — genocide, racism, poverty, mass incarceration, and so on. When I'm not talking about these things in class, I'm talking about them with my friends, reading authors like Ta-Nehisi Coates and Roxane Gay, and watching documentaries.
I have developed a fairly good sense of how to balance reflection on serious topics with fun and relaxation. However, there are still plenty of moments when it all just feels like it's too much. The world is full of suffering and violence, and as just one person, I know I cannot do it all.
This Lent, I challenged myself to journal twice a day: in the morning, and again at night. My hope in doing so was that by taking the time to intentionally reflect on my experiences, I could be more attentive to encounters with Christ and the influence of faith in my life. I wasn't always successful at making time for journaling, but this practice did illuminate some unique thoughts and patterns that I would not have otherwise noticed.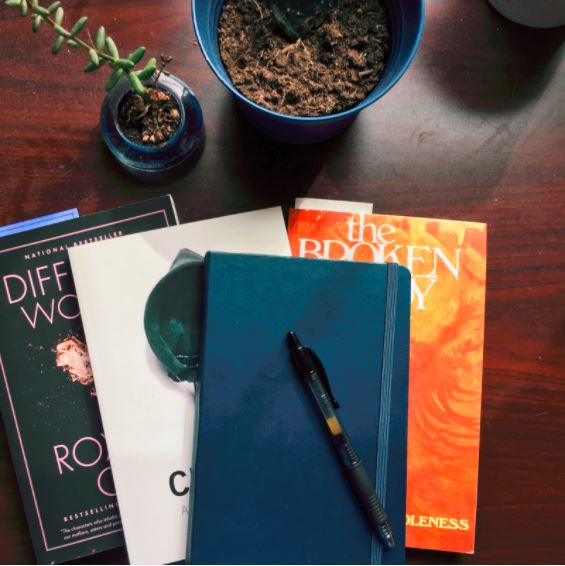 One of the most meaningful insights gleaned through my process of journaling was the influence of one particular reading I did for a peace studies course. As I read through a workbook on conflict negotiation, a short passage from John Paul Lederach, a former Notre Dame professor and well-known peacebuilding practitioner, caught my eye.
In this piece, Lederach writes about his work pursuing reconciliation after violence in various Central American countries. He found one Bible verse to have particular resonance in this setting: Psalm 85:10. Lederach says it is most beautiful in Spanish, but it roughly translates to, "Truth and mercy have met together; peace and justice have kissed." This place of meeting, he writes, is reconciliation.
As Lent went on, I noticed myself coming back to this verse again and again. It would resurface as I thought about my classes, my conversations with friends, my job search, and my extracurriculars. I have started to see this as something that will serve as a guiding framework for my vocational discernment and call to discipleship. What I study and what I do with the knowledge I have is oriented toward seeking peace, justice, and reconciliation. Furthermore, this meeting of truth, mercy, peace, and justice is an idea which holds great meaning for us all in the celebration of Easter.
During Holy Week, we witnessed how truth and justice, when warped and unchecked, can destroy us. On Easter Sunday, we come to understand how mercy and peace are necessary for our salvation. The Resurrection ultimately only makes sense as the greatest moment of reconciliation, as a place where truth and mercy meet, and peace and justice unite.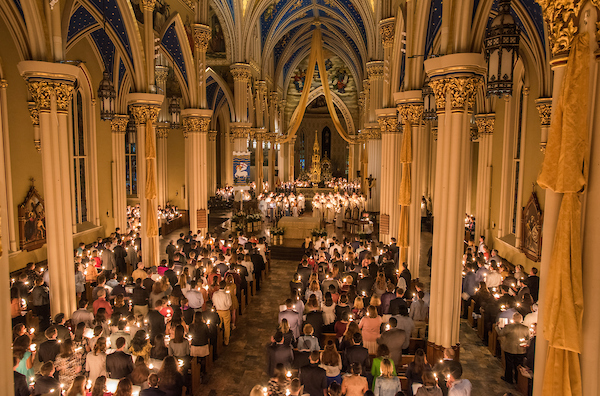 If we are to live our lives in the hope of the Resurrection and not in Holy Saturday, we should always be seeking this place of reconciliation. As we journey forward through the rest of the liturgical year, may we continue to strive toward this balance of truth, mercy, peace, and justice, in everything we do.