Mike Anderson, Senior Anchor Intern
"The day I thought would be the death of me was my saving grace." – Luke Combs
This line from Luke Combs' song "When It Rains It Pours" has in some ways become my mantra as I reflect on this semester. Coming back from Christmas break, I looked to close out my time at Notre Dame with a positive note, so I wanted everything to be perfect. It was all supposed to work out perfectly where I could finish everything on my Notre Dame bucket list, do fun things with my friends all the time, and finish off undergrad on the best note possible. Unfortunately for me, none of this came true. My semester started off with too much going on, some strained friendships, and nothing going my way. Rather than trying to work on my overwhelming stress and anxiety, I put on the "it's fine, I'm fine" attitude, internalized all my emotions, and continued on my path. This just further perpetuated my negative feelings, putting more stress on my relationships and isolating me even more. Eventually, I broke down and thought it was the death of me. I completely lost it at the simple question, "Mike how are you?" The strong facade I had been putting forth for weeks had finally broken down and everything I built myself up to be – strong, independent, put together – was lost. It was difficult to admit that I could not do everything on my own and I needed help, but, as said perfectly by Combs, it was my saving grace. I finally started to seek the help that I needed to healthily work through the stress and emotions I had been internalizing. Upon further reflection, I realized that I was holding onto much more than emotions – I was holding onto my pride by trying to maintain the semblance that I could handle everything by myself and didn't need help. In hindsight, it's a laughable thought. I not only couldn't handle everything myself, but I was surrounded by people who were more than willing to help me. Every person that I have talked to since I finally decided to get help said something along the lines of, "Mike you know that I was and always will be here for you right?" Yes, I did, but pride kept me from seeking the help I needed.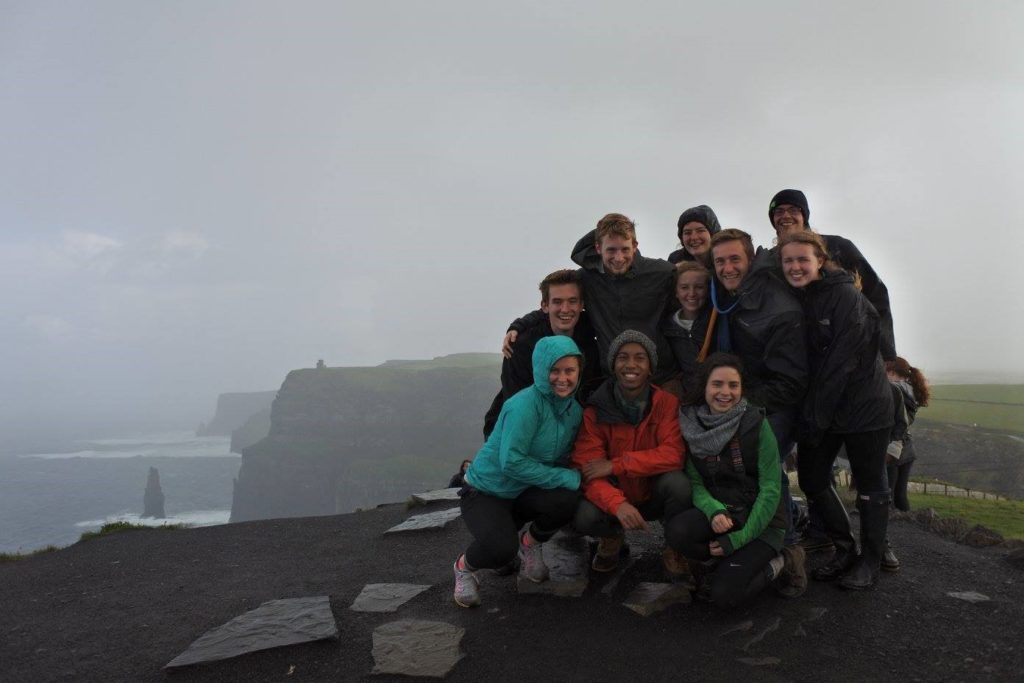 What I know now is that this pride was also keeping me away from God. Throughout this whole time, my faith and prayer were suffering. I wanted to hide my feelings from everyone, including myself and God so I avoided things that would force me to face my emotions and be honest. I had put on this feeling that I could make it through by myself and did not need or want others or God to help me. As I reflect upon this time, I can see that there was plenty of times that people reached out to me asking if I was okay because something did not seem right. Every time I put on my mask of pride and said I was even though I knew I was not. Only through the death of this pride was I brought back to God and able to work on this relationship again. Rather than avoiding conversations that could lead to talking about my relationship with God, I have sought out meeting with people in order to improve my relationship. In this way, it was only through death that I was able to be brought back to life.
As this Lenten season comes to a close and Easter fast approaches, we look for things in our lives that need to die in order for us to come back to life. For me, I needed to stop telling myself that I could do everything on my own and didn't need anyone's help. While I still continue to struggle every day with not letting my pride get the best of me, I always remind myself that I have a supportive community around me. While I might feel like I'm burdening someone by putting my emotions and stress on them, I have to realize that this is exactly what community was made for. And in an odd paradox, I actually found that by trying not to burden my community by keeping everything to myself, I was actually hurting it. The stress I was keeping to myself manifested itself in irritability toward my friends and a general sense of disconnect from everyone around me. This made it less likely for me to hang out and have an enjoyable time with my friends. It may not have felt right at the time, but I have now learned that bringing my problems to my community will actually help my relationships with others as well as with God. This is just another example of how the "death of me" has truly become "my saving grace".