Visiting author, Daniel Tobin will be reading from his most recent collection of poems, Belated Heavens, September 18th, 2013, at the Hammes Campus Bookstore.  The reading will begin at 7:30 p.m.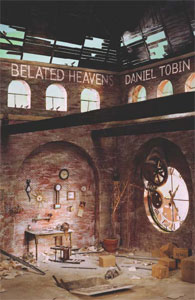 Belated Heavens weaves an assortment of iconographies, from Babylonian gods, paparazzi, and the extinction of endangered species, to the exploration of the lost world.  His poems paint a startling contrast from prehistory to modern Manhattan, Neanderthals "cowering in caves" to a man snoring in Penn Station as if he's "swallowed an espresso machine".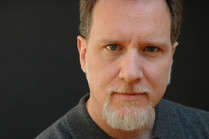 Tobin is the author of five books of poems, Where the World is Made (University Press of New England, 1999), Double Life (Louisiana State University Press, 2004), The Narrows (Four Way Books, 2008), and Belated Heavens (Four Way Books, 2010), which won a Massachusetts Book Award.  His writing has been published nationally and internationally, and has earned a number of honors and awards, including the Robert Penn Warren Award, the Greensboro Review Prize, and the Robert Frost Fellowship. He has also received fellowships from the National Endowment for the Arts and the John Simon Guggenheim Foundation.
The reading is free and open to the public.
-Dev Varma