If you think Disney World is a magical place, clearly you haven't been to Pedra do Sal. Pedra do Sal is truly phenomal. There is no other way to describe the spot. People of all races, social classes, genders, sexual orientation, and any other categories that segregate us, come together in order to listen to live samba, dance, drink, and enjoy each other's company. Not only is Pedra do Sal a hot spot on Monday nights, it also holds a heap of historical significance. Pedra do Sal wasn't always a place brimming with great vibes and culture … it was once a market for enslaved people. Multiple murals are seen across the area of black leaders with "vende-se carne negra" (sell black skin) written next to them.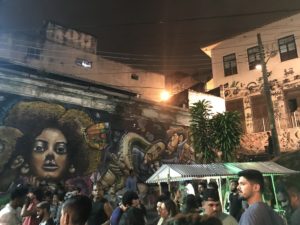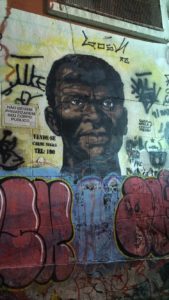 Today, this history is commemorated through live samba, a beautiful musical genre rooted to West African religious tradition and the slave trade. Every single Monday night, Pedra do Sal is crawling with tourists, locals, and anyone else who happens to be in the area, celebrating the significance of this spot.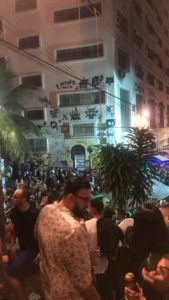 For myself, Pedra do Sal was where I was able to immerse myself in the beautiful and vibrant culture that is Brazilian culture. I fell in love with Brazil on my first night at Pedra do Sal. It is everything I imagined Brazil to be: live samba, dancing in the streets, Portuguese-style buildings, and everyone having fun.