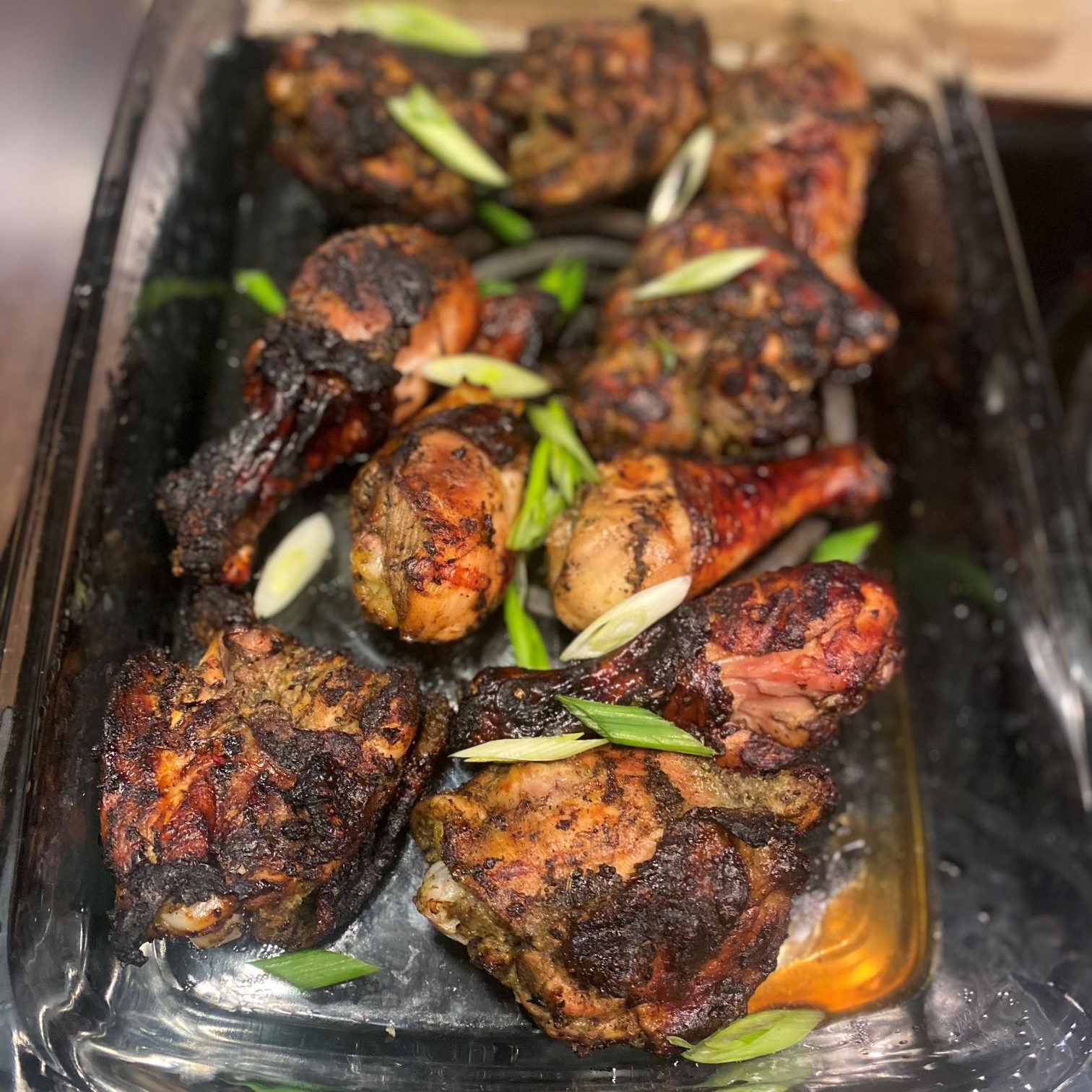 Cook: Nicholas Smith
1st Year Law
Hometown: Clarendon, Jamaica
Nicholas from the Law school is sharing his family recipe for Jerk Chicken! His recipe takes 3 days to perfect: Day 1 is for brining, Day 2 is for marinating, and finally it's time to grill on Day 3! Jerk is a cooking style originiating from the indigenous peoples in Jamaica and has morphed and changed throughout time. Many areas and families have their own takes on this style, so here's Nicholas's!
Highlighting International Education Week and the start of the holiday season when many grand meals are shared, Grad Life and International Student & Scholar Affairs are featuring home-cooked meals from across the globe this week and next in our Dome-Cooked Meals series! Keep an eye out on our social media and the Salmon Tales blogs for all these amazing recipes!