Kate Walsh, Senior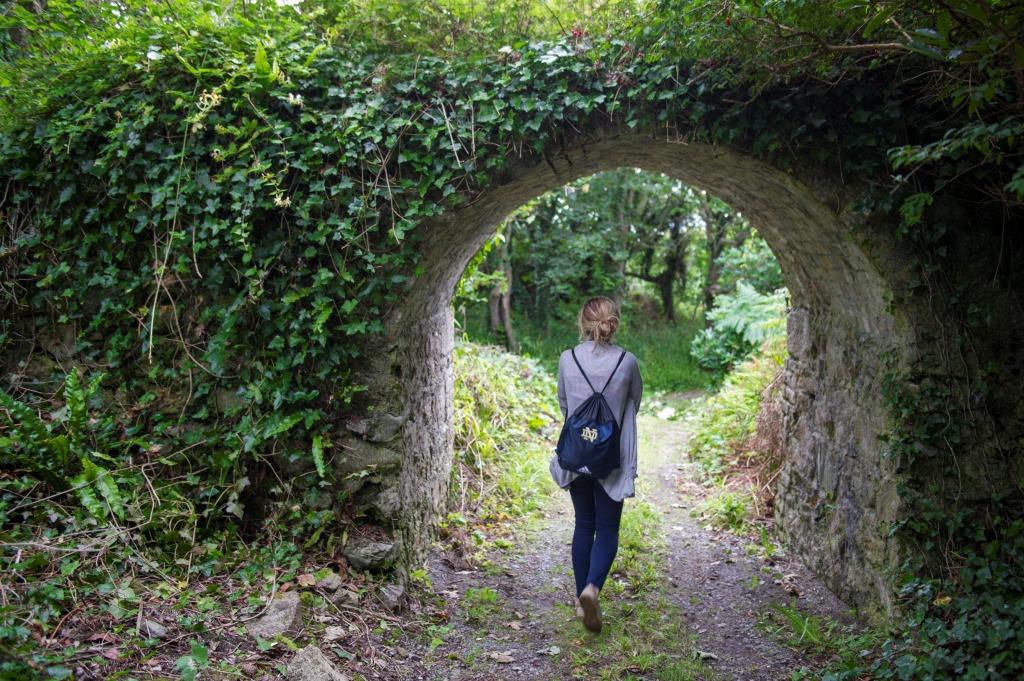 "Come to me, all you who labor and are burdened, and I will give you rest" Matthew 11:28
If there is one thing I have come to expect as a Notre Dame student, it is an amazing summer. Despite not being able to see the golden dome on a daily basis, or being deprived of make-your-own-pizza-night at South, I can count on Notre Dame to provide for me in different ways during the summers. But this past summer, my final summer before becoming an alumna of this wonderful University (God willing!) was different. It was not, by my quite high standards, amazing.
My tasks this summer were to take the MCAT. Complete the primary med school application. Drive almost an hour to and from a lab for my unpaid internship. Work on med school secondaries. Repeat.
While I am still grateful for the opportunities I had this summer, and I feel extremely lucky to have worked in a lab near my home and apply to medical school, my overall experience was not as life-changing or fulfilling as say the summer I spent working at my SSLP, or being a small group mentor at Notre Dame Vision. Rather, the daily routine wore me down. Commuting filled me with frustration. As one would probably guess, retelling my greatest challenge and what I learned from it on ten different med school applications exhausted me. And most importantly, I fell out of touch with God. I was so used to the accessibility of Mass and chapels on campus that without them, I was praying much less. But even though I was putting Him to the side, God didn't forget about me this summer, and one way He showed me was through daily Mass.
If I wanted to, I could have gone to daily Mass at my parish most mornings before making the commute to the lab. Unfortunately, because I typically wanted more sleep, I regretfully didn't go very often. But one morning I pulled it together and went to 8 a.m. Mass. When I got there, I followed the lead of the almost exclusively elderly congregation and picked my own pew. To begin Mass, the priest started with the Prayer to St. Anne, which alerted me to the fact that it was Novena week. Before I could debate whether it was worth it to take the long walk back to the door to pick up a booklet of prayers, I felt a tap on my shoulder, and a married couple behind me offered me one of their books. It happened so fast that it was nearly a reflex for them, and though my first instinct was to feel embarrassed, I quickly remembered that this was no place to feel self-conscious, so I expressed my gratitude instead, and then was able to recite the prayers that followed in unison with the congregation. That morning, I got to receive Jesus Christ in the Eucharist before I headed off to work. My day was centered on God. My commute was less frustrating, as I thought more about the people inside the cars than the traffic jams produced by the cars themselves. Later in the day, as I was pipetting cells and spreading them on a petri dish, I finally remembered that God really is in all the work we do as long as we do it with Him in mind. After attending just one daily Mass, my day turned out radically different, and it was because God filled me with His Grace after I started my day with Him.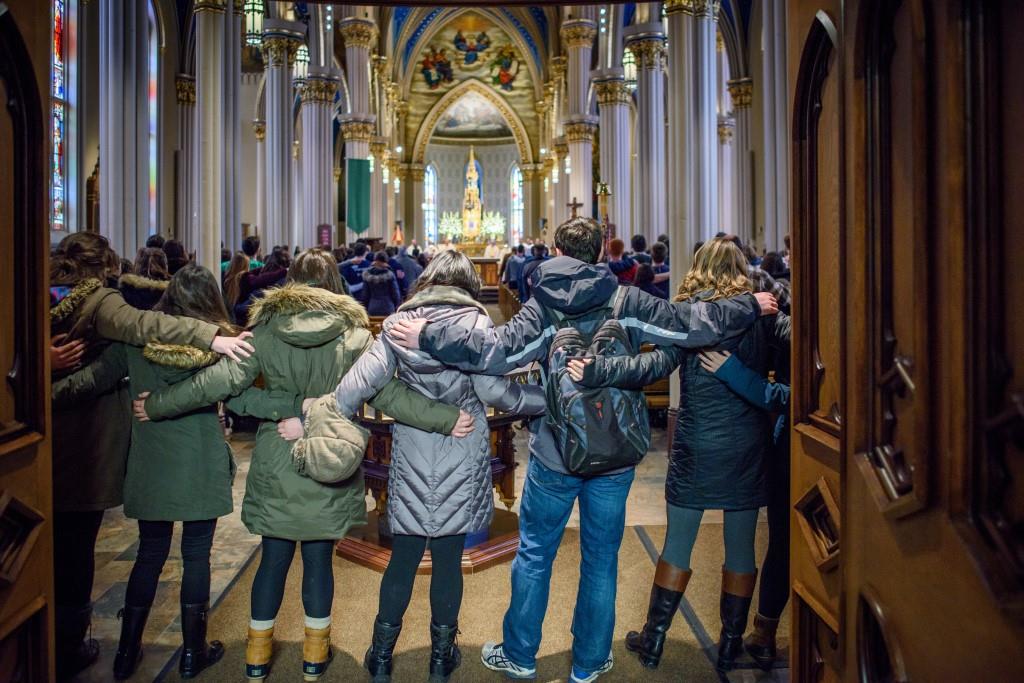 After that lovely day, I definitely didn't make a perfect attendance record at my parish's morning Mass, but the monotonous, tiring days were more bearable with a heart full of gratitude. I focused more on God and prayer and decided to try something new which was to read more spiritual texts. I think God used this summer to challenge me to mature in my faith, since we both know that I only have one year remaining at the University of Our Lady of the Lake. Still, with school starting back up, I am reminded of how challenging and monotonous the days here can be too. I love Notre Dame, and I am thrilled to be back, but I know football season will end and winter will come, bringing with it projects, exams, and stress.
It is possible that you might already feel overwhelmed or in a rut. If so, I urge you to find your own way to spend time, on a daily basis, with God. We are so lucky to have access to incredible opportunities for growing in faith here at Notre Dame, and God wants us to include Him in all that we do. Whether it is attending daily Mass, finding time to light a candle at the Grotto, going for a nature walk with a friend, or reading a book and praying and reflecting on it, there is something you can do every day, alone or with community, to maintain your relationship with God. I promise you there is enough time, and I know that God will bless your busy-ness with His presence. If this summer taught me anything it's that it's a lot easier to find God if you give yourself a chance to look.