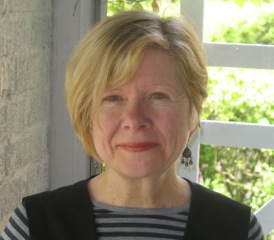 We are very happy to announce that current Chair of the English Department and Professor of English Valerie Sayers will be reading selections from her recently re-released novels Brain Fever, Due East, How I Got Him Back, The Distance Between Us, and Who Do You Love at Hammes Bookstore on January 29th, 2014 at 7:30 pm. The reading is free and open to the public.
Sayers is the author of six novels. Her novel Who Do You Love takes place in the fictional South Carolina town, Due East, on a warm November 21, 1963. The novel interweaves a family crisis and the agitation of the Sixties. Brain Fever follows the character of Tim Rooney, an aging philosophy professor, as he flees his lover and an imminent mental breakdown by driving to New York City. Both novels were named New York Times "Notable Books of the Year." A film, "Due East," was based on her novels Due East and How I Got Him Back, both of which follow Mary Faith Rapple in her evolution from pregnant teenager to single mother, burdened by the romantic baggage of her lover, Stephen Dugan.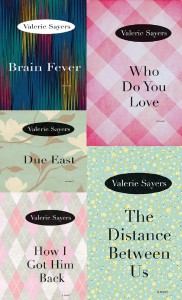 Northwestern University Press re-released Sayers's first five novels in October 2013 in a uniform edition, allowing readers to travel again back to Due East, South Carolina, New York City, and settings in between.
See You There,
Dev