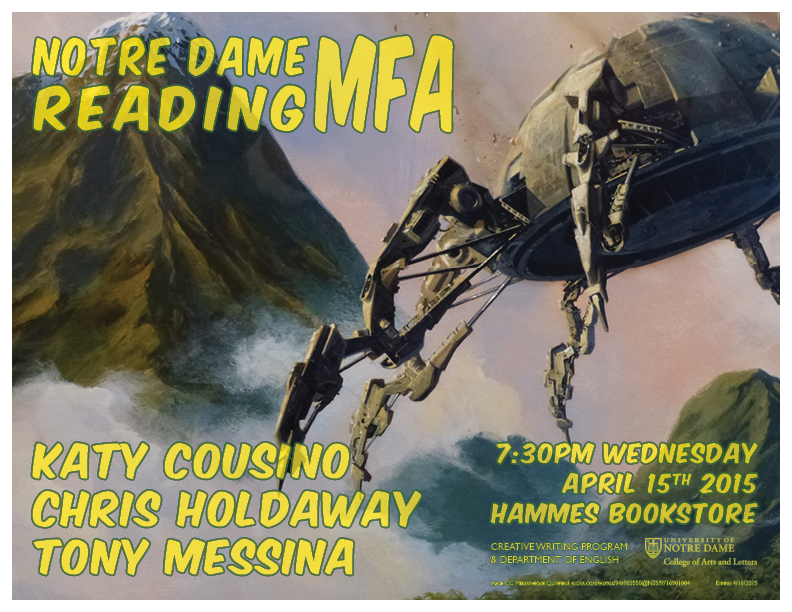 In the mood for some of the most diverse, surprising work from today's young writers? Come see three MFA students from Notre Dame's Creative Writing program on Wednesday April 15th, 2015, at 7:30 in the Hammes Bookstore.
Katy Cousino is a poet invested in grotesque bodies, and seeks to psychologically challenge what is considered normal for the physical human condition.
Chris Holdaway is an amateur astrophysicist whose poetry confuses contours of the Cosmic Microwave Background with landscapes of Earth.
Tony Messina's stories are usually strange, sometimes transgressive, and can often be described as magical realism.
This reading is free and open to the public. We hope to see you there!
Kyle Muntz