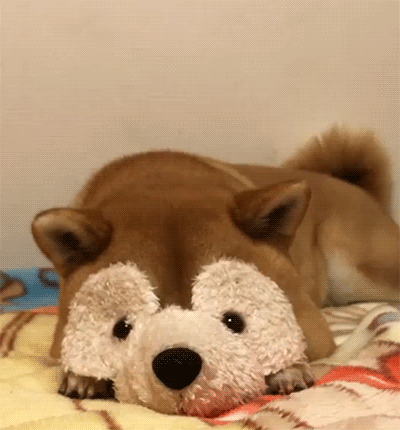 The internet is a mysterious virtual reality. Back in high school, I loved playing online games, and browsing in social media. I am always curious about who they are behind masks, which could be the roles in the game, or the funny, shocking or evocative languages posted online with a pseudonym. At the same time, I also want to protect myself from exposure to strangers online, and feel that distance is necessary. Hacking is the perfect solution for this – you can uncover other people's secrets, smirk at their embarrassing stories with a mask that conceals your identity. Furthermore, if you are skillful enough, you can ask the hacked to name a planet after you, buy 1000 cupcakes, build octopus-shaped mansion, or whatever you desire, in exchange of guarding their deep dark secrets. Actually, don't do that, but I hope you enjoy my quirky language. My computer was hacked before, and I was as frantic as this cat, so I will absolutely despise you if you follow that *perfect* solution.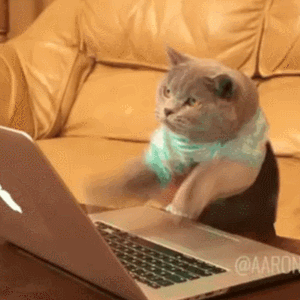 The implication of hackers is not only limited to faceless gangs that steal personal information online. It can be anything disruptive. In Aase Berg's book Hackers, the word hackers takes on multiple meanings. In nature, hackers are parasites that wreck the core of life. The term "hacker" is also metaphorical for the men who preyed on a women's body in the patriarchy society. It is a poignant criticism for the gender inequality that rewards unproductive and lazy men and exploits the women's labor. Goransson, the translator of Hackers, choose foreignization over domestication of the text in the translation process, and his translation will allow you to experience how linguist elements create a compelling message in poetry.
Here is the bio of both the poet and the translator:
Swedish poet Aase Berg began her artistic trajectory as a member of the radical organization, the Surrealist Group of Stockholm. Her first book, Hos rådjur (With Deer), was published in Sweden in 1996. Since then she has published Mörk materia (Dark Matter), Forsla fett (Transfer Fat), Uppland (Uppland) and Loss (Loss). Her first book to appear in English, Remainland: Selected Poems, was published by Action Books in 2004. She is considered one of the most influential and unique poets in Sweden, earning her translations into English and various European languages as well.
Poet and translator Johannes Göransson emigrated with his family from Skåne, Sweden to the United States at age 13. He earned a BA from the University of Minnesota, an MFA from the Iowa Writers' Workshop, and his PhD from the University of Georgia.
He is the author of several books, including Haute Surveillance (2013), Entrance to a colonial pageant in which we all begin to intricate (2011), and Dear Ra (A Story in Flinches) (2008). He has translated Aase Berg's Dark Matter (2012), Transfer Fat (2012), and Remainland: Selected Poems of Aase Berg (2005) as well as Henry Parland's Ideals Clearance (2007).
Göransson's critical and creative work explores genre, aesthetics, and the limits of the autonomous text. He has written on subjects ranging from gurlesque poetry to Sylvia Plath to translation theory. In an interview with 3AM Magazine, Göransson noted that when he writes, he starts from a "micro-level," adding, "I have a sensation or sentence in mind and then I try to exhaust everything using that kernel (and with everything I primarily mean myself, but also our entire culture, it's a futile idea no doubt)." Less than "innovative" poetry, he noted, "I'm far more interested in the degraded and anachronistic, the trashy and the melancholic. Even 'the poetic.'"
With his wife, poet Joyelle McSweeney, Göransson coedits Action Books, and with John Woods he publishes the online journal Action, Yes. He is an assistant professor at the University of Notre Dame.
Johannes Göransson will read on October 4, 2017 in the Hammes Campus Bookstore at 7:30 p.m. Come and bring your friends 🙂
I will be there.
Lavinia