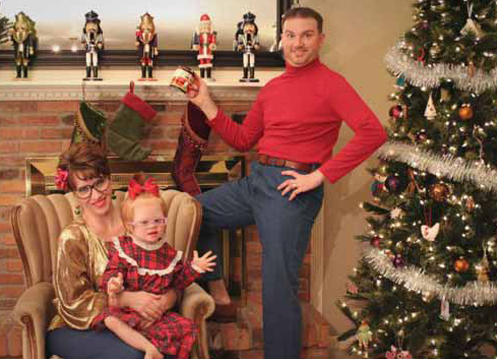 The holiday season is kind of a ridiculous time, if you think about it; when else, during the year, do we so wholly dedicate the (sometimes literal) fabric of our daily lives around a certain aesthetic for as long as a month? It's pleasant, yes, but it's weird. The fake white beards, the ho-ho-ho-ing, the eggnog, the twinkling lights all over the place. If an alien were to come to Earth and just observe the holiday season, they might think, "What are all these people doing all of a sudden? Why are they acting this way?"
So in the spirit of that investigation of yuletide strangeness, Kellie Wells is coming to read fiction at Notre Dame on December 6!
Ms. Wells graduated from the University of Kansas with a BS in Journalism and a BA in English. She received MFAs from the University of Montana and the University of Pittsburgh, and a PhD from Western Michigan University. Previously the director of the graduate writing program at Washington University in St. Louis, Wells now teaches at the University of Alabama, where she is also a member of the advisory board for The Tusculum Review. She also teaches in the low-residency MFA program at Pacific University. Her short story collection God, the Moon, and Other Megafauna won the 2017 Richard Sullivan Prize.
Ms. Wells is known for her enveloping pushing fictive style and authorial voice, which has been described as "at once fey and surgically precise" (Jamy Gordon, National Book Award winner). Her most recent short story collection, The God, The Moon, and Other Megafauana is concerned with the surreal highs and lows of humanity with characters that seem to exist on the emotion outskirts of daily life.
So grab your candy cane, wear your long red hat, put on a very ugly sweater, think about how absurd that process is, and head over to the Hammes Campus Bookstore on December 6, at 7:30 PM.
Merry Christmas!
Jake M