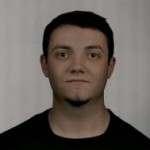 Name: Andrew Ledly
E-mail: Andrew.J.Ledley.2@nd.edu
Language: Irish
Location of Study: Glencolumbkille, Ireland
Program of Study: Gleann Cholm Cille, Donegal
Sponsors: Center for the Study of Languages and Cultures, Keough-Naughton Institute for Irish Studies

A brief personal bio:
My name is Andrew Ledley. I am a Junior from New York State majoring in Chemistry with a minor in Irish Literature and Language. I grew up in a very large family in my hometown of Brewster. I am one of ten children, seven boys and three girls. I have been a fan of Notre Dame my entire life, as my father and uncle both graduated from Notre Dame, and had always dreamed of attending.
I chose to study Chemistry because I really enjoyed my high school Chemistry classes, and always found it fun and entertaining. Although at Notre Dame the work can be tough at times, I am always able to take a step back and realize that outside all the deadlines and due dates I still enjoy all the work that I do.
I first took Irish as a free elective, and almost immediately fell in love with the language. After taking two semesters of the language and one literature course, I decided that I wanted to add the minor. I will begin my senior year in the fall and I look forward to both the Chemistry and Irish classes I will take.
Why this summer language abroad opportunity is important to me:
My SLA grant is important to me because it is giving me the opportunity to full immerse myself in the Irish language and culture that cannot be simulated in a classroom. It gives me a once in a lifetime opportunity to spend a summer learning a language that I enjoy, in a new place to explore, with new people to meet, and dozens of new opportunities to experience. This grant allows me to continue my study of Irish in the very heartland of the language, an opportunity that I know will significantly improve my abilities with the language. Perhaps most important, this grant gives me the opportunity to explore my interests outside of my comfort zone to learn more about new people and cultures, which will no doubt make me a more well-rounded individual.
What I hope to achieve as a result of this summer study abroad experience:
I hope to achieve a much better understanding of the Irish language as well as a deeper respect for the language itself for, the culture of the language, and for the people who speak it. During my summer study abroad experience I hope to be set on a path where I can converse with Irish speakers with ease, and perhaps continue on towards a future where I may eventually become fluent in the language. Beyond my goals to learn the language I hope to experience more of the culture of Ireland, specifically that which can only be found in the smaller communities that speak the language as their native tongue. I intend to immerse myself fully in the language and the culture to get the most out of my abroad experience.
My specific learning goals for language and intercultural learning this summer:
At the end of the summer, I will be able to communicate more effectively in Irish with other speakers on many varied topics. 
At the end of the summer, I will read, listen to, and write in Irish at a much higher proficiency than would be possible by only taking courses at Notre Dame. 
At the end of the summer, I will be more comfortable exploring different cultures and languages and show a willingness to explore new things beyond my usual comfort zone.
At the end of the summer, I will have a better understanding of the culture of Ireland, and a better relationship with the individuals that live there.
My plan for maximizing my international language learning experience:
I plan to maximize my experience in Ireland by experiencing as many different aspects of Irish culture as possible during my time there. I plan to engage in Gaelic athletics as much as I possibly can. I intend to play both hurling and Gaelic football extensively, to better integrate with Irish culture, and most importantly, to have fun with other Irish individuals. I plan to converse with individuals of all age ranges on many topics to learn more about the different generations of Irish people. I plan to maximize my exposure to the scenery, way of life, and habits of the Irish on the West to take full advantage of the amazing opportunity to spend a portion of the summer living and learning a different language in a different country.

Reflective Journal Entry 1: 
It was bittersweet having to leave Ireland back in May at the conclusion of my semester studying at University College Dublin as a member of Notre Dame's spring study abroad program. The whole semester was really unforgettable and I was so grateful for all the new people I met and all the new friends I made. Although I was sad to be leaving, the silver lining was that I knew that in just a few short weeks I was to be heading back to Ireland to go on another adventure, but this time the purpose was to immerse myself in the Irish Language. I knew there was going to be a rather stark contrast between the atmosphere I experienced in Dublin, and that of the very rural Gleann Cholm Cille County Donegal. I was a bit apprehensive about my new adventure, because I was not going to know anyone during my four weeks in Donegal, and it was hard to imagine living in Ireland without the company of all those I had literally just spent the last semester really getting to know, going on trips with, and having fun with. Despite my apprehension, I was also excited to see a new part of Ireland and throw myself into the process of learning the Irish Language.
After a near 24 hour travel experience I found myself in the glen that I would call home for the next month, and the sight of the valley bordered by two large "mountains" (The Irish would call them mountains, but in reality they are really large hills) as well as the low evening sun reflecting off the Atlantic Ocean was quite breathtaking. After a quick rest, It was time to begin. To do what I set out here for in the first place, it was time to be immersed in Irish.
Reflective Journal Entry 2:
I have recently finished my first week of Irish language immersion at Oideas Gael. Since I am going to be here for a month I decided to start my time with the beginners level. Even though the beginner's level (Level 1) is generally for people with very little to no exposure to Irish, and I have taken two semesters back at school, I decided it would be a good idea to start with the basics to refresh my memory. It had been about six months since I had tried to think and communicate in Irish, and so consolidating what I knew seemed like the best option to start with. Even though I had learned everything we went over during the week, it was a good way to be slowly exposed to the Donegal dialect, which is very different from the Connemara dialect I had learned. What struck me immediately was the difference in pronunciations, the different idioms/phrases, and different verbs used for the same thought.
The first week was very tiring, mostly because the classes involve such long and continuous exposure to the language, and that I was suffering from jet lag. Every night there was some cultural event to tie into our language learning, be it dancing, singing, poetry, or storytelling. It was good to have those events every night because it forces you to get out and stop oneself from spending all the free time in one's room.
This week I also met a few people who are staying multiple weeks, and what I found most interesting was the variety of origins. Be it Australia, Wexford, America, Maigh Eo, England, or even Austria, people came from all over to rural Donegal with the intent of learning Irish.
After level one this week I will surely move up into the more intermediate level 2 for next week, and see how I progress with the language.
Reflective Journal Entry 3:
Reflective Journal Entry 4:
Week 3 at Oideas Gael has been pretty intensive and exhausting. I decided to challenge myself and take the most advanced level this week, and although looking back I think it was a good decision, I spent most of my week trying to keep up with what was being said. Even though the last two weeks of classes were mostly in Irish, this week involved much more complex Irish, and thus required constant focus everyday all day. By Friday afternoon my brain felt fried from all the work of the week, and I definitely looked forward to the weekend. Despite the high level of Irish being spoken by the teacher and the other students I think taking the higher course was a better decision than repeating the same level where I had already learned most of the material. I do think I learned some new and useful things this week like how to make comparisons as well a few new tenses (the dreaded "monster" known as the conditional mood as well as talking in the habitual past tense.)
This week in class there were also debates over various parts of Irish culture. There were debates on the state of the Irish language and culture, specifically the fate of the Gaeltacht. We also talked at length about the use of Anglicized words in the Irish language like more recent technological terms pertaining to the sciences and computers and how some words formatted for Irish are better than others. For example the Irish word for geologist (geolaí) seems that is should be pronounced as two syllables (gee-olaí) but as written should be pronounced as a single syllable (like golaí). While the first version sounds more like the english word, it should really be pronounced as the second. We also talked about health issues in Ireland and America, and how modern times, habits, and economies have affected health.
One of the interesting things I learned this week is that there is an Irish word for taking a gulp of a drink (Slog), which is a word I have always used at home but never knew there was an Irish origin. There are others small phrases and words that are "said" to be descended from Irish. Galore is supposedly based of the irish go leor. Even if the similarities are nothing more than hearsay, it is still an interesting connection.
Next week is my final week at Oideas Gael and I will be in for another week of the advanced class. This trip has gone by a lot faster than I realized, and it is strange to think that in just over a week I will be back home in New York. Knowing I only have so little time left in Ireland I will definitely make the most of it.
Reflective Journal Entry 5:
My final week at Oideas Gael went by significantly faster than any of the other weeks, which I expected but was not really prepared for. The first of class seemed like it went on forever, as I was heavily jet-lagged. However, each subsequent week seemed to go by faster and faster until this final week blew by in an instant. I spent it in the same level as last week, but I felt much better prepared and adjusted to the difficulty and fluency of what I was hearing. Luckily my final week was spent mostly focusing on speaking. While the other weeks did involve speaking as well, there were still grammar lessons being built into the classes. This week however, was more of a conversation. The only major grammar point taught was some of the Conditional tense, but it was not written out as you might see in class. However, the teacher made us focus more on the sounds of the words and less on the correct spelling and endings. She had a point, that I found really interesting as really stuck with me since. She said to focus on the sounds of what were hearing rather than the precision of the words because children learn languages not through classes and writing, but through listening and mimicking sounds. I found this extremely well put and spent the rest of the week trying to focus less on being perfectly correct with my spelling in my head to produce what the sound I expected, but focus more on the sounds she used and just trying to repeat them. This was especially useful when doing the conditional tense because I already understood a lot of the verbs and so worrying more about the correct sounds I saw a bigger distinction better tenses with similar spellings, and then I wouldn't get caught up in some of the spellings, which are sometimes confusing when I inevitably think of how I would pronounce something in English.
I really enjoyed my final week and felt more confident and capable of speaking the language, when before I would get to caught up in trying to formulate the whole sentence beforehand and sometimes give up because I lacked the vocab or structure necessary to get my thought across.
Reflective Journal Entry 6:
My time at Oideas Gael flew by in what seemed an instant. My month there has seemed to meld together in a blur, where it is difficult to accurately recall what happened which week because it all seemed to have just happened.
As I went back to Dublin for the weekend to spend some time with friends interning in the city for the summer, I started to think back on my time in Ireland. Not just my time spent at Oideas Gael, but all the time I spent in Dublin during the spring semester. It was sad to think that my adventures in Ireland totaling five months of the past year was about to come to a close I had no idea when I would find myself back there (however I'm sure the call back would probably be sooner rather than later). On the one hand it was sad to be leaving, but on the other I thought of the amazing opportunities I was given and the spectacular experiences I had during my time abroad. All the friends I made, all the sights I saw, all that I learned will always stick with me.
I absolutely loved my time in Ireland and am eternally grateful to every person who had a hand in helping me spend 5 wonderful months in such an awesome place. I especially loved my opportunity to return so quickly and pursue learning the language that I found so interesting and fun.
It is really difficult to put into words the gratitude I have for the all the memories I have been given, but I hope this at least gives a fair idea.

Reflection on my language learning and intercultural gains:
After returning home from my time spent in Donegal and looking back at the whole experience I think I really did improve my Irish skills. From the first week of classes to the last, the amount and complexity of the language that I heard and interacted with increased. I started off with the very basics and by the end I was listening to and formulating responses in less straightforward tenses, like the conditional mood. When I first started, spending all day in class in the language was absolutely exhausting, but by the very end I had gotten used to it, and it did not seem much different to a normal class at school. I surprised myself with just how much I could pay attention to and comprehend for a few straight hours. The one insight that has stuck with me since my time in Donegal, is when the instructor in the last week told us not to write the words, and to not try to think about how exactly the words were spelt, but to focus much more on the sounds themselves. She said that children do not learn languages by writing them, and considering how much more I comprehended in that class by focusing on the sounds, her statement had a pretty big impact on the way I will try to learn the language as I continue.
Reflection on my summer language abroad experience overall:
My time spent in Ireland on the SLA Grant experience was amazing. I loved my time in Ireland and am waiting for my next opportunity to head back there. After spending so much time there last semester, going back for a month to learn the language was simply a cherry on top of my whole time in Ireland. I think my time spent there has certainly opened my eyes up more to the huge world outside the boundaries of my home and Notre Dame, and all the amazing people and opportunities that exist that just need to be found. My advice to someone considering an SLA Grant or preparing to go on their own language study would firstly be to absolutely apply. It is an amazing opportunity to go to another country and immerse yourself in their culture. To the individual preparing to go, I say get out of your room and go do something. There are always more fun things to be discovered.
How I plan to use my language and intercultural competences in the future:
After spending time in the Gaeltacht, I do want to become more still more competent with the language and so I will continue to study it. I do not know what or where I will be in the coming future, but I plan to always have Irish as an integral part of my life, and try to maintain a a certain understanding and fluency even if I will not always get the opportunity to speak it. I am unsure of what I will do in the future, but I will always be open to the opportunity to go to Ireland and learn more Irish, or interact with Irish more.