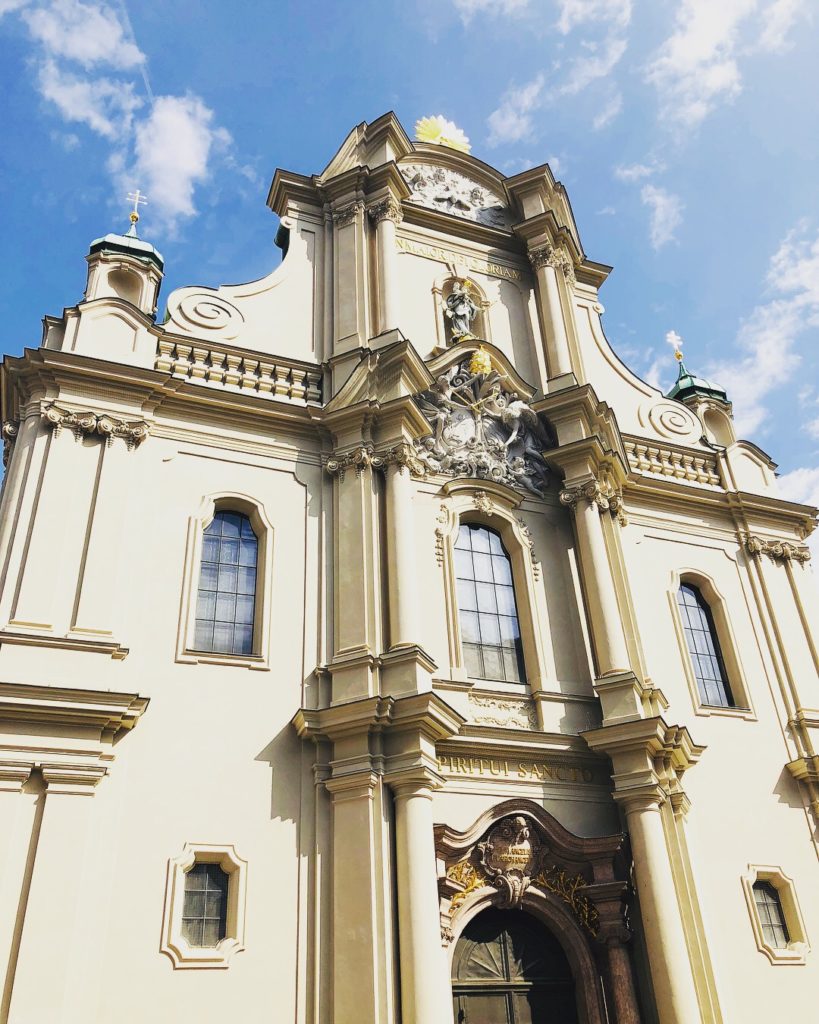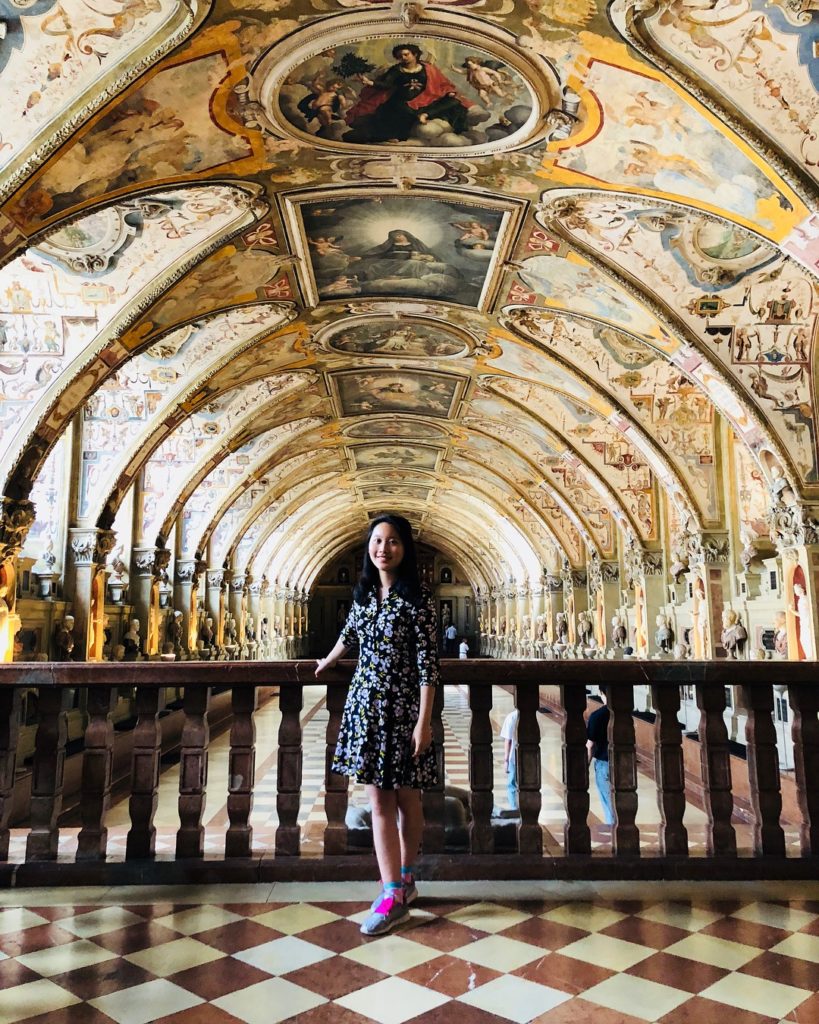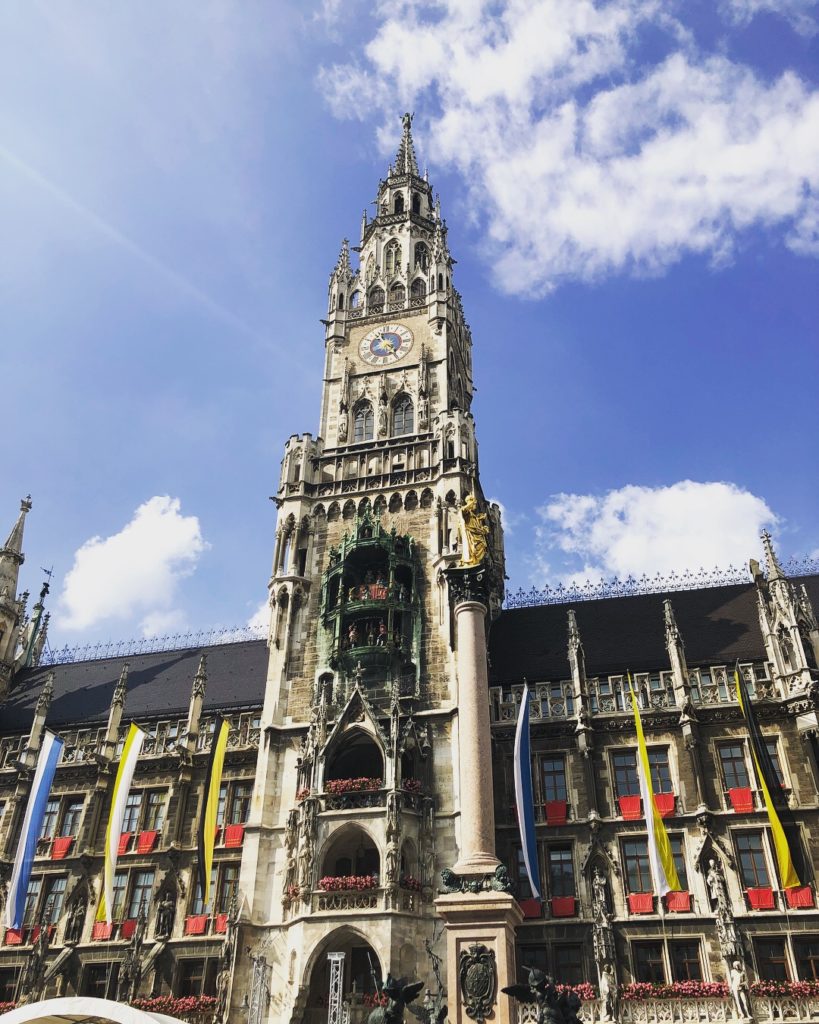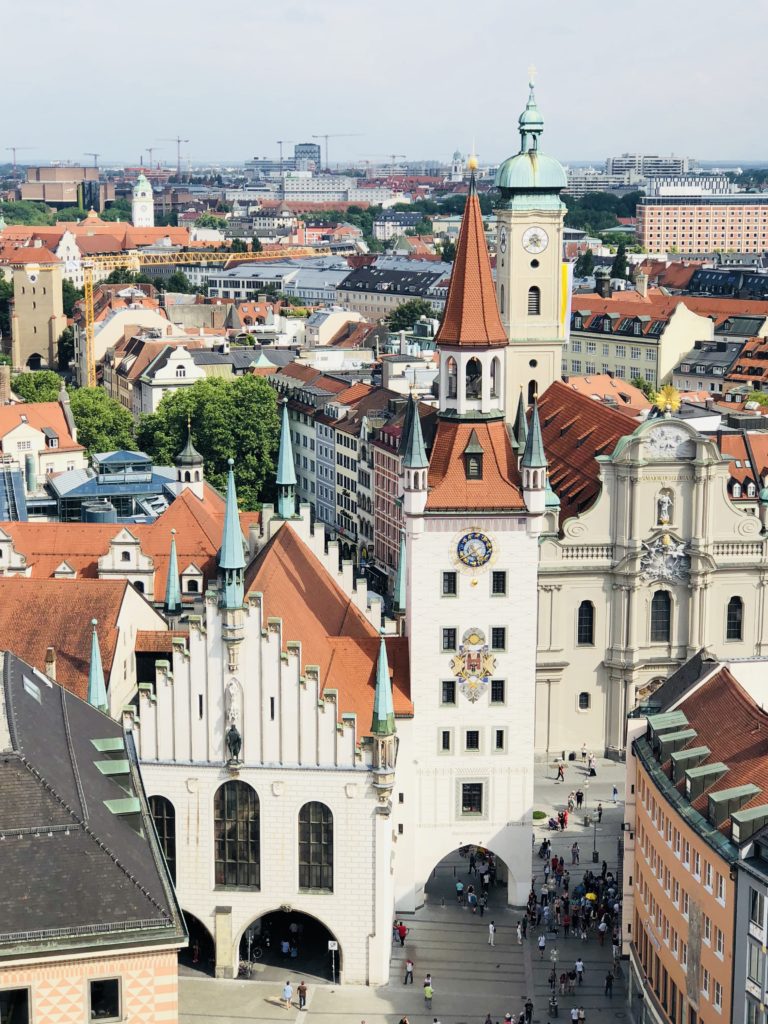 Munich is a city of arts. You can tell it simply from a walk around the city center. You will be marveled by the Neues Rathaus, a most resplendent 19th Century Gothic architecture in Marienplatz where Saint Mary guards Munich. Around Marienplatz, there are many beautiful churches, including Frauenkirche and St. Peter's church. You could also enjoy amazing operas like Rigoletto and Ballet shows in the magnificent opera house (Bayerische Staatsoper) nearby. Walk a bit further, and the Neoclassical Königplatz will remind you of both the glory of the Roman Empire and Nazi's mass rallies that took place there. Nowadays, young people enjoy partying there with loud German pop music. The Residenz München has a splendid dome and a grotto inside the palace.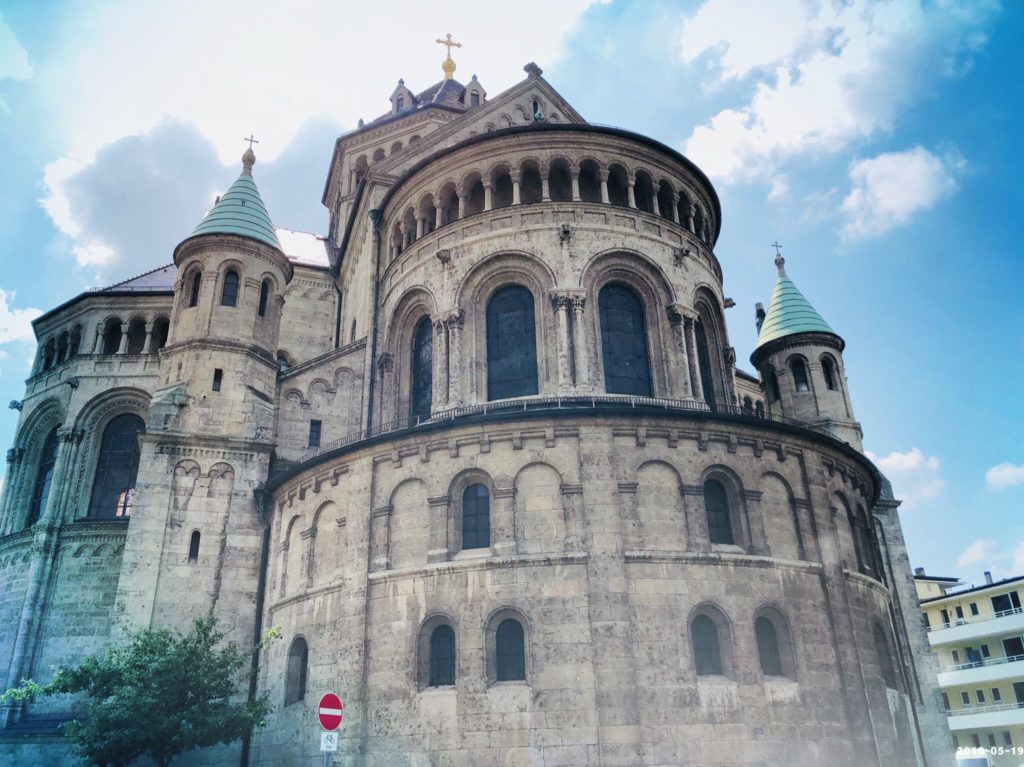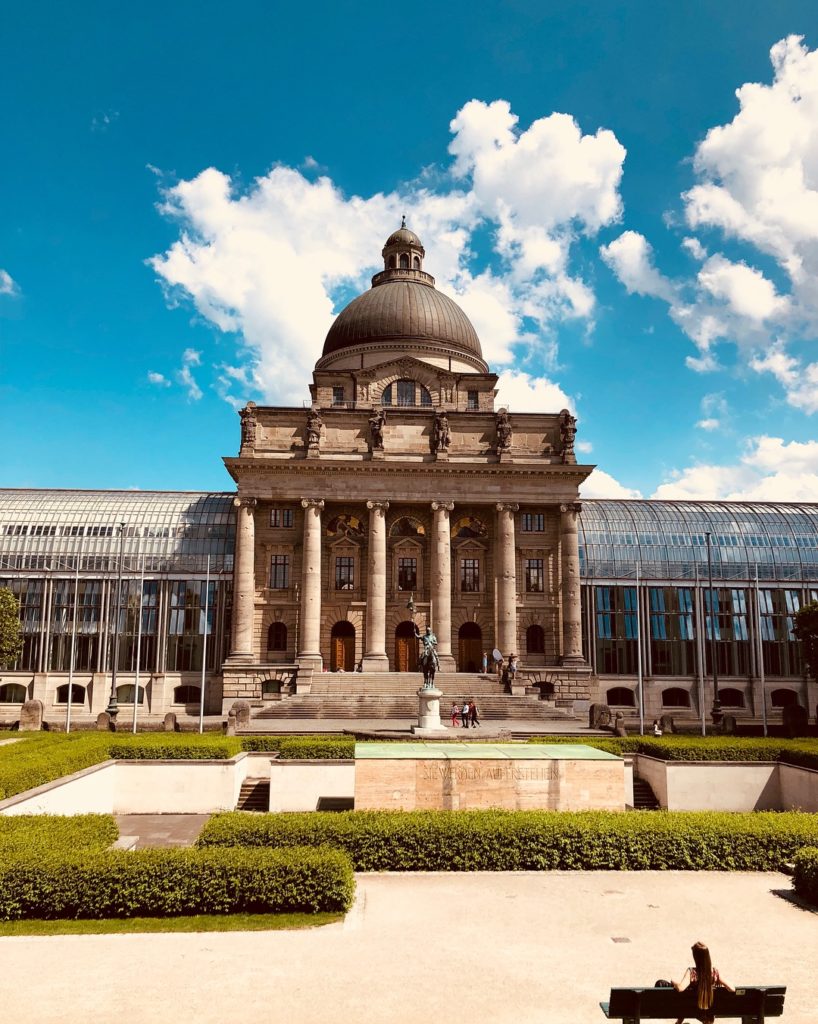 The city also has a museum island of four art museums. I have visited two of them, Pinakothek der Moderne (still unable to appreciate modern arts) and Neue Pinakothek which I like better. However, I was most impressed by a private museum called Lenbachhaus near Königplatz. Lenbachhaus features der Blaue Reiter, an early 20th Century expressionist artists' group by Wassily Kandinsky, Franz Marc, Gabriele Muenter and some other Russian and German painters. According to Wikipedia, expressionism was a modernist movement, initially in poetry and painting, originating in Germany at the beginning of the 20th century. Its typical trait is to present the world solely from a subjective perspective, distorting it radically for emotional effect in order to evoke moods or ideas. In most cases, the term suggests the emotion of angst.
However, in Franz Marc's painting "Der Blaue Pferd (the blue horse)," I felt peace and spirituality. Both his and Kandinsky's paintings featured sharp, intense colors, but only Marc made them harmonious and divine as a whole. The horse that closes his eyes in the painting seems as if he was having a moment of contemplation during his destined life of struggle. He stood out of the colorful, messy background as a firm, tranquil symbol. This could be interpreted as a self-portrait of the painter's inner world. Other animals he painted, including the deer that bite the clouds, the leopard growing out of the wood and the birds that break out of the oil, all have a spirituality of their own. I also appreciated Franz von Stuck's Salome and the sculpture of the wounded centaur. Kandinsky's many late paintings turned out too abstract for me.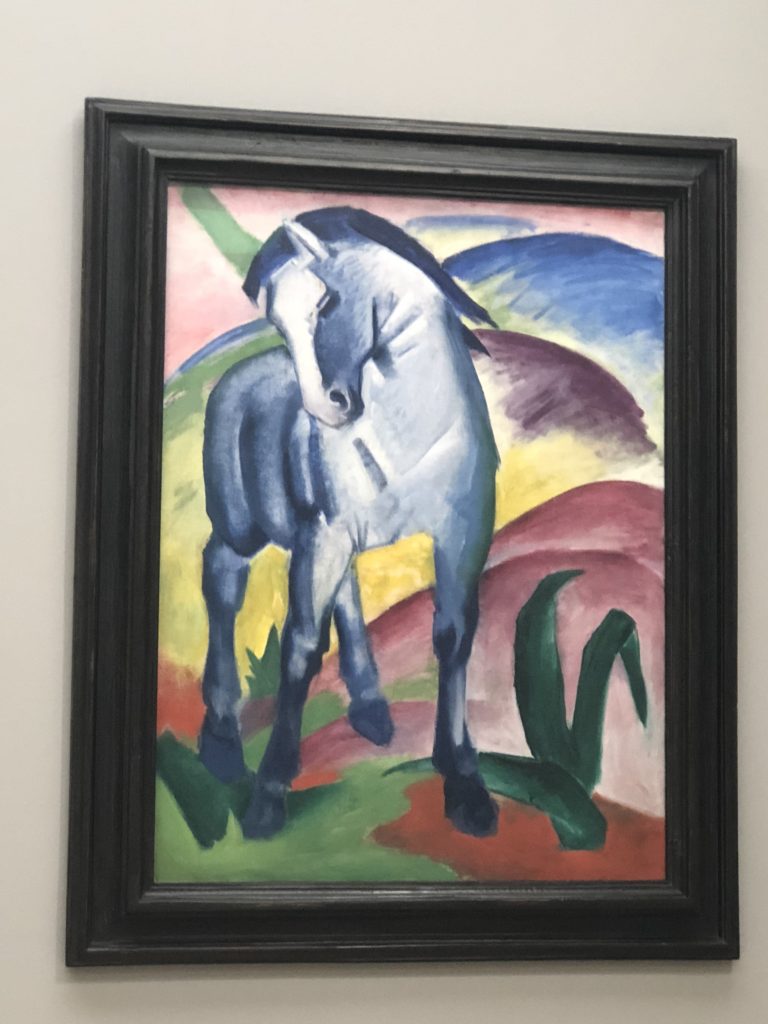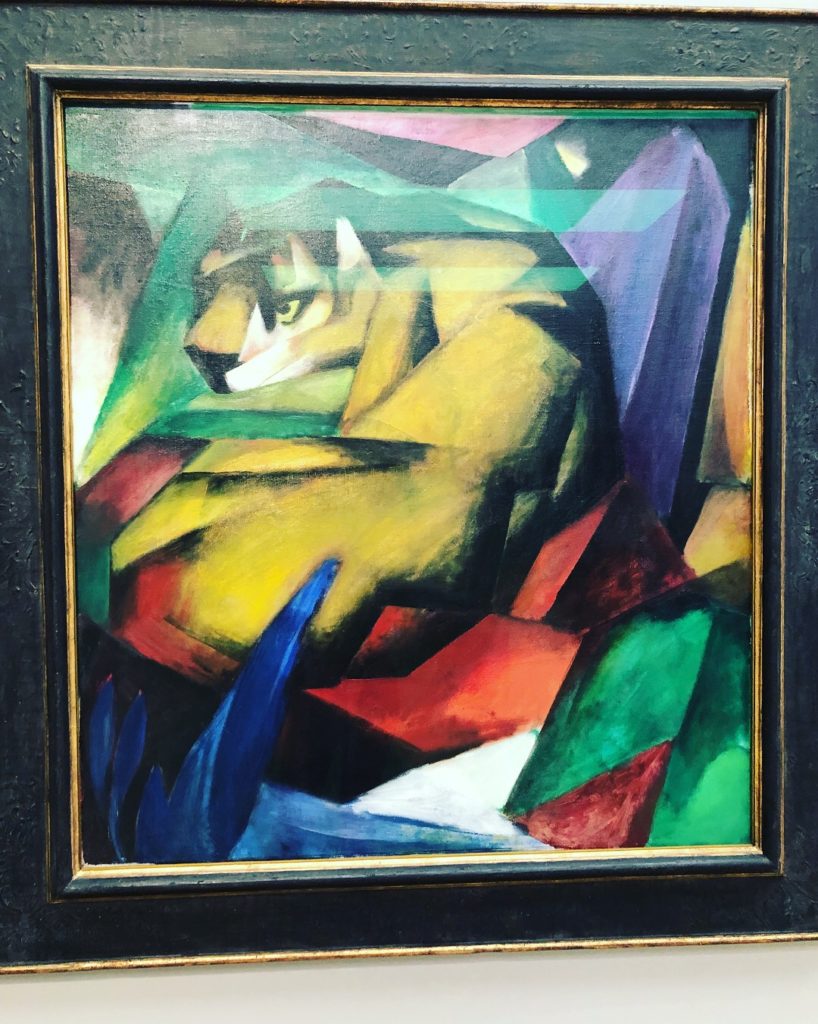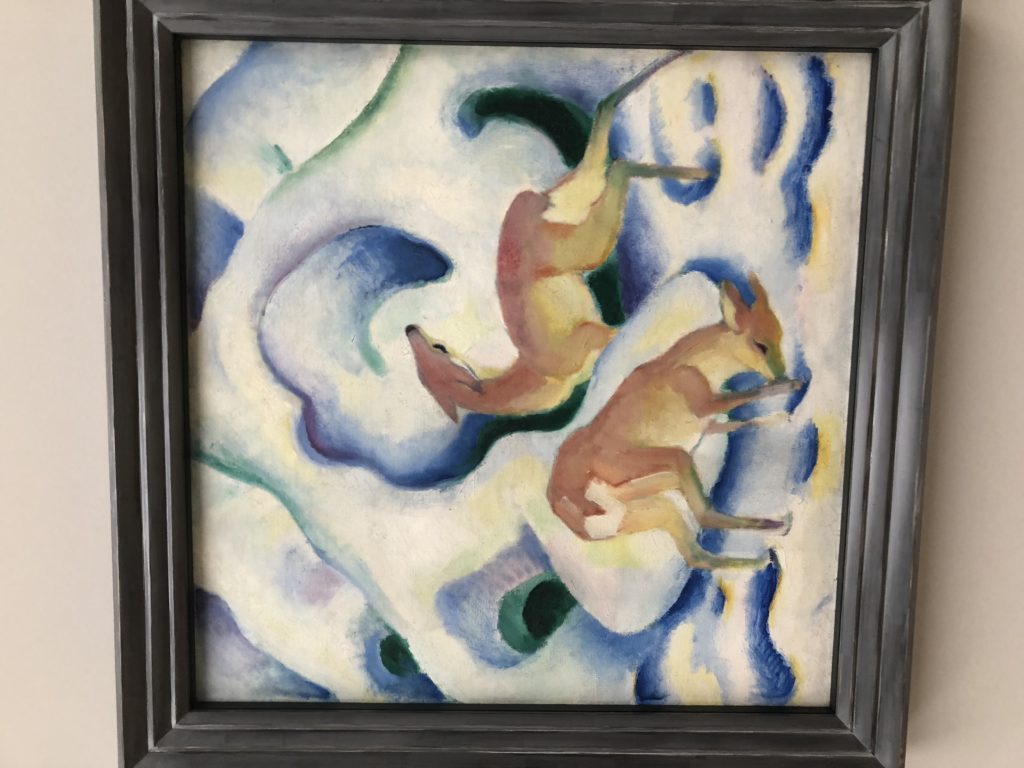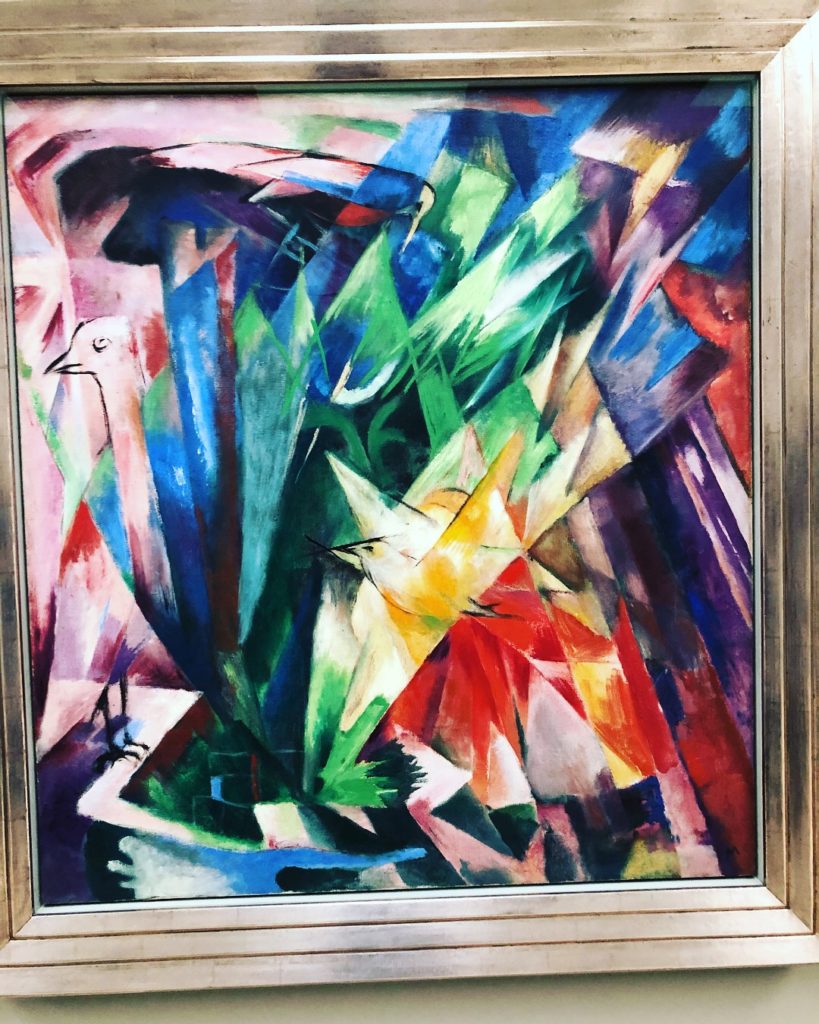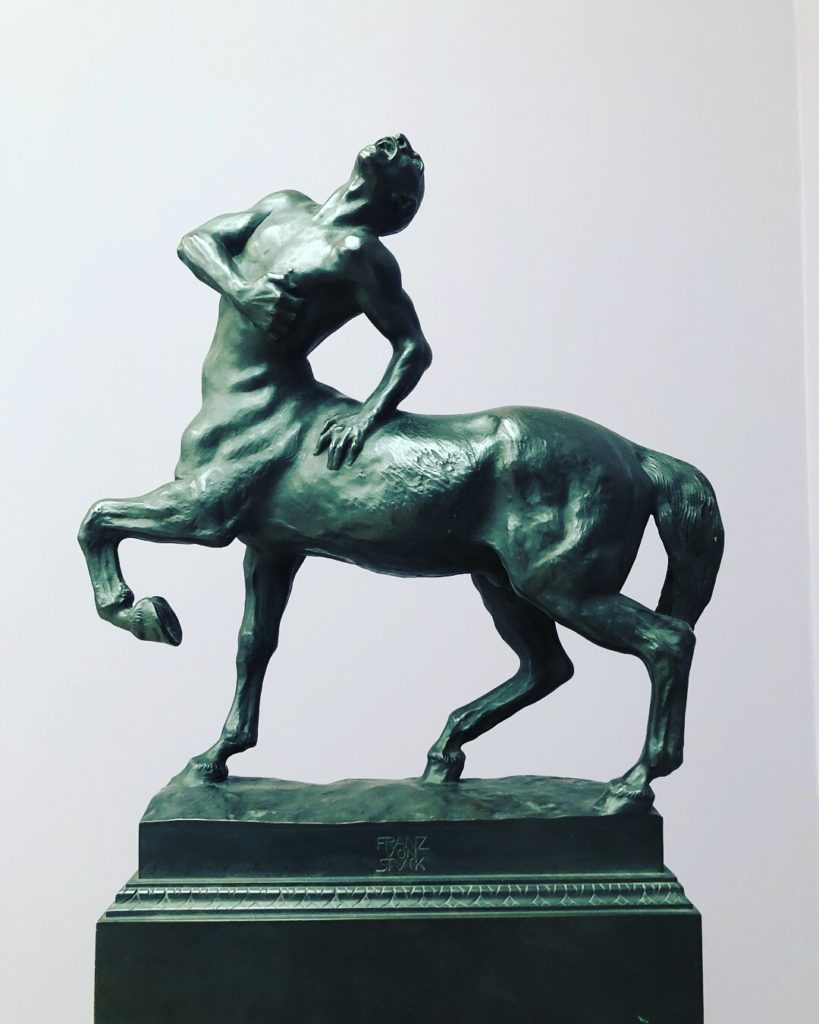 It is fascinating to meet the expressionist painters who experienced the turmoil of WWI and expressed the wild joy and angst in their paintings. Unlike the Baroque-style painters before, they did not evade the unpleasant emotions but stared deep into them. They bridged the classical paintings and the modern ones.