Joe Crowley, Senior Anchor Intern – Liturgy
When I was young, I never really understood why the bread and wine were put on a little table in the back of my home parish church before Mass started. Couldn't the priest just keep the cruets and the bowl on the side of the altar until the liturgy of the Eucharist? Why did they need to be marched back from the sacristy by an usher, and then marched up the aisle to the priest, and then doled out to altar servers before finally being used? My efficient sensibilities didn't approve of all of this changing of hands. Get the gifts up there so that I can receive Jesus.
I began accompanying Masses at my home parish when I was finishing eighth grade. At first, I looked at this opportunity primarily as an opportunity to spend a lot of my time during the Mass doing something that I love to do, which meant less time wondering what I should be thinking about or praying about or how I should be holding my hands or anything like that. I loved playing piano, and when I got the invitation to join the music group I thought playing for Mass would make me enjoy Mass more.
After accompanying a few Masses the whole way through, I came to an important realization: providing music for Mass was a time-intensive job. I was still working on becoming a better pianist, and so every week I would spend hours practicing the handful of songs that were up for that Sunday, then take a quick breath and start in on next Sunday's songs. Mass used to be either engaging or boring to me, but now Mass could be a lot of things all at once: thrilling, stressful, embarrassing, frightening, moving, exciting. In the larger cost-benefit analysis, why did anyone choose to give so much when they didn't feel like they were getting entirely positive benefits? Why serve?
There's a lovely woman who sits in the front row at my home parish during Saturday evening Mass. She walks elegantly with a cane and dresses in clothes that are perfectly matched to whatever the colors of the church season are. She has been at Saturday evening Masses for as long as I am able to remember. She was one of those people who somewhat regularly brought up the gifts at Mass. One day, a couple of months into my accompaniment career, she pulled me aside after Mass and said, "Thank you for your music. It makes me feel alive, alive in the life of Christ. Thank you for sharing your great gift with us."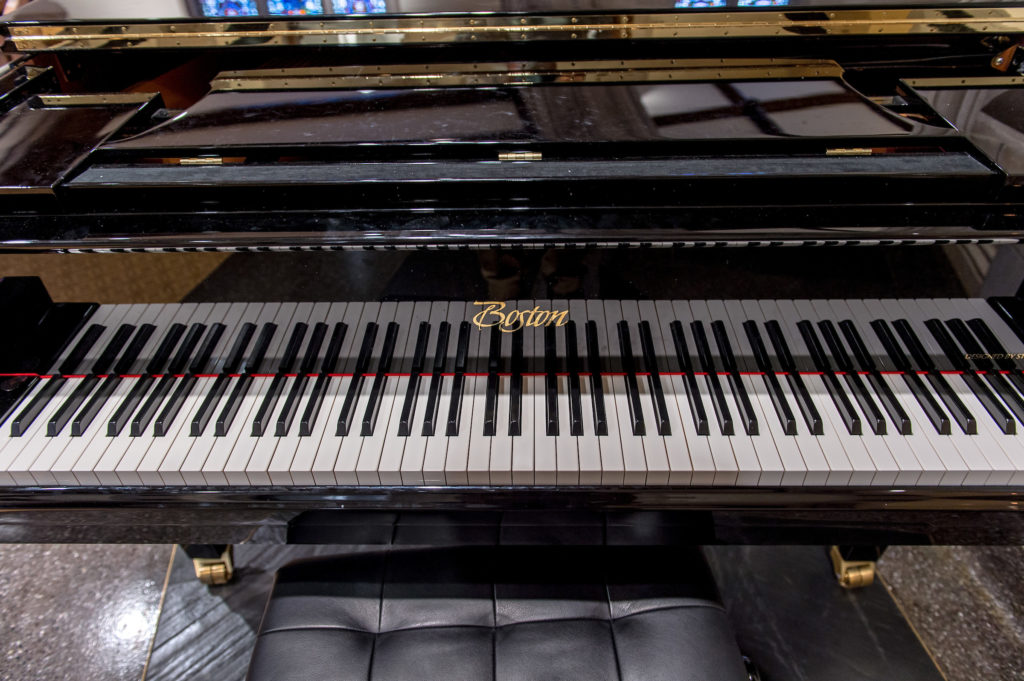 I was stunned. People had told me that I had been doing a good job, and of course, my parents were incredibly supportive of me in my accompaniment endeavors, but this was different. This was the first time someone who I didn't really know in any way other than by her faithful devotion of attending the Saturday 5 pm Mass came to me and told me that I had helped her to connect to Christ.
That was what service to the Church was all about. I don't give of my gifts for my own sake, I give of them for other people to enjoy too, in the hopes that they'll bring others closer to Christ. Over time, I found that this realization powered my faith life: I started to grow closer to God through my ministry because I knew that I could take joy in this opportunity to bring others closer to God too.
It took me a while, but I finally figured out why the presentation of the gifts is so important at Mass: it's an outward embodiment of our community giving what we have to give so that our entire community may be nourished. My piano playing at Mass, then, is an extension of this presentation of gifts. The lectors, the Extraordinary Ministers of Holy Communion, and the singers are all an extension of this wider presentation of gifts, each one of them giving what they have so that our community may be spiritually nourished. Participating in the Mass is about so much more than me getting spiritual enrichment for myself. It's about giving my gifts to God and to my community, trusting that God will use them to bring others closer to Him. I love liturgy because of the beautiful ways in which God takes the gifts we offer him and multiplies them out further than we can ever imagine.
My faith life looks fundamentally different now than it would have had I never been invited to give of my gift of music to my parish community. I am privileged to be at a university where I can frequently share my gifts with so much of the campus community through accompaniment that I can pour my heart and soul into, raising myself and everyone else in song. I would encourage every person who reads this blog post to ask how they can give of their gifts to their parish community. Once you find a way that you can get involved, go and ask exactly how you can share this gift, whether it be in the context of parish life at large or in the liturgy of the Mass. For me, that primarily looks like providing music for a Mass. For others, that could mean greeting people as they come through the doors, offering to do one of the readings, or sitting next to a community member whom you can tell is having a tough day. Ministry comes in many forms, and we are each called to be ministers to one another. Our God is generous, no one is empty-handed when it comes to the gifts He gives, and we are all invited to bring our gifts to the Lord and trust that He will use them for the enrichment of our community.