By: Mary Tomasik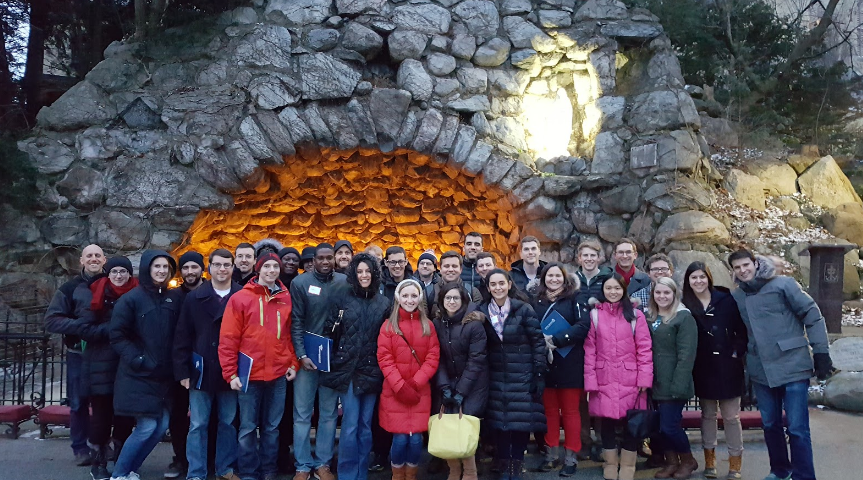 One of the most unique aspects of the Notre Dame MBA program is the ability to explore and deepen one's faith, in addition to searching for a job and studying for classes. Even though Notre Dame is a Catholic university, our MBA student profile consists of diverse faith traditions. As such, the Faith Development Committee (FDC) brings various fun and spiritual experiences that can be enjoyed by all MBA students and their families. 
One of the FDC's hallmark events is the annual Graduate Business retreat. This year's retreat was held Jan. 28. Titled "Finding Purpose in the Chaos," the retreat centered on the topic of Discernment, or finding one's spiritual direction in the midst of career preparation and classes. More than 35 retreatants from a diverse array of faith traditions listened to Notre Dame ethics Prof. Joe Holt, a Buddhist nun, and Muslim and other speakers; participated in small group discussions; and spent some quiet time on the beautiful lakes outside the retreat center. The day ended with a group trip to the Grotto (one of my favorite places on campus), and dinner in the popular South Dining Hall.
In addition to the annual retreat, the FDC plans a once-a-mod Graduate Business Student Mass and Brunch. Students and families celebrate the Mass together in the gorgeous Basilica of the Sacred Heart, followed by Brunch in South Dining Hall. We also can't forget the multitude of guest speakers, prayer groups, and "First Friday" graduate student dinners that Notre Dame Campus Ministry hosts throughout the academic year. It's no secret that faith development is central to the University's mission – and it proves a wonderful complement to Notre Dame MBA student life.
About Mary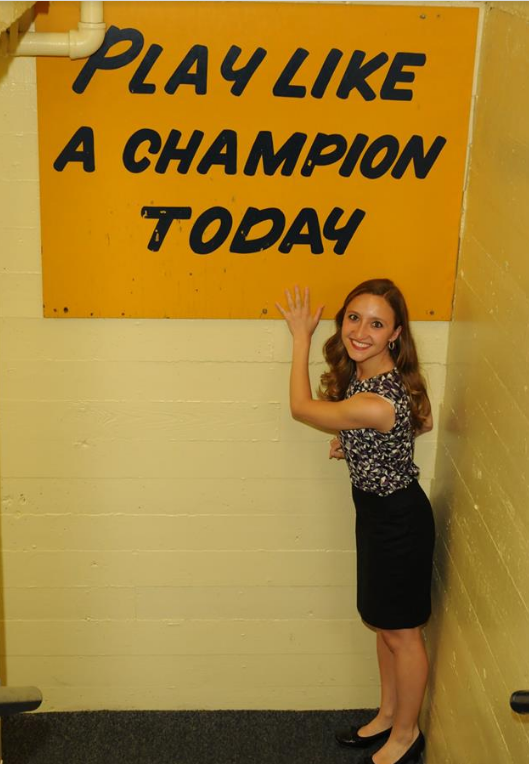 Mary lived in Arlington Heights, Illinois, prior to business school. She is concentrating in corporate finance and business analytics, and is a Double Domer (i.e. she attended Notre Dame for her undergraduate studies as well). Her favorite memory at Notre Dame is lighting a candle at the Grotto. You can find Mary on LinkedIn.