By: Sean Gwaltney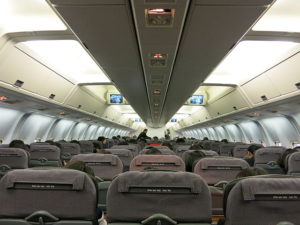 Poets & Quants explores the eye-popping salary potential for new MBA grads pursuing consultant roles in a January 2017 article titled What MBAs Earn at Top Consulting Firms. The allure of a $200K+ compensation package entices prospective MBA admits with aspirations of debt free, jet-setter sexy, problem-solving, solution-oriented careers. Sign me up!
But wait, what does a consultant do again?
Good question. If you are unfamiliar with the corporate consultant role, then the question "what does a consultant do?" warrants some serious thought. For example, I assumed I knew what the "consulting focus" meant career-wise; yet, I had no clue what a top-tier consultant is expected to know and do when applying for a position at a competitive firm. Once I dug into the actual consultant track, the realization struck me, none of my assumptions reflected the reality of the corporate consulting role. Fortunately, I don't have to explain the role itself because many other (more qualified) people have done that for me. Check out this link for a six-weeks-in-the-life explainer.
Presumably, if you are still reading, you have taken the time to watch the video and become more enthralled with the intriguing opportunities a career in consulting offers. Now you are faced with a whole new set of questions:
What do you mean by top-tier consultants? What if I don't want to target the top tier?
How competitive are these roles? Do they require internships?
What are case interviews?
How do I prepare for getting a job as a consultant?
What do we mean by top-tier consultants?
The top tier, commonly referred to as MBB, are the firms boasting the most competitive consulting roles in the world.  MBB stands for McKinsey & Co., Bain & Co., and Boston Consulting Group (BCG). Although the article from Poets & Quants mentions Parthenon-EY as having the best base pay, you can count on the MBBs for having the sexiest long-term packages and exit opportunities. As you think about pursuing a consultant role, most people frame their preparation in terms of how competitive they are in the MBB interview process. It is good to have a handle on what these firms expect because they set the bar; everyone else is less intense. Frankly, chances are good if the MBBs rejected a candidate, those candidates are still top competition for the lower tiers; e.g., Big Four plus One, boutique consulting groups, etc.
What if I don't want to target the top tier?
Brad Wise (former president of the ND Consulting Club, currently a Sr. Consultant at EY) gave me an excellent piece of advice this summer: make a list of all notable consulting firms and understand their specialization before beginning targeted preparation. Laura Bellis, ND's career services advisor specializing in the consulting track, also recommended this approach in her first emails with me. Do this!
When you say you want to become a consultant and all you talk about is the MBB slots, it becomes clear quickly you have no idea what you are targeting. If you are interested in Talent Management Consulting and have valuable things to say about the differences between Deloitte, KPMG, and PwC, then you will communicate to prospective supporters (alumni, etc.) you have done your homework (like a good consultant). Making a list of the major firms, the boutique firms, and their teams will help you prepare for impromptu discussions about your future career. Research and preparation is king.
While we are talking about Brad's advice, check out his Irish Echoes article.
How competitive are these roles? Do they require internships?
These are very competitive positions. Investment banking and consulting are the two specializations traditionally thought of as the most competitive MBA career paths. Top-tier firms in both disciplines typically do direct recruitment at the top 5 to 10 business schools. Even though Notre Dame is a fantastic program, expect to do a lot of extra work if you plan on competing with Harvard and Stanford consulting MBAs. Make no mistake, ND grads do compete with grads from those other schools. The only disadvantage we have is the lack of onsite recruitment.
Consulting opportunities require strong networking and interviewing skills. Your resume must be tailored to the consulting industry. Your problem-solving skills will be tested thoroughly during the interview process. With rare exception, candidates do poorly during the case interview without preparation, even if that candidate is expert in the topic under investigation. What works for investment banking, finance, marketing, etc., typically does not work for the consulting track.
Speaking of interviews and competition, Zach Kozak (current president of the ND Consulting Club) shared with me this tidbit; consulting internships are more competitive than full-time positions. This situation is both good and bad. Good: Internships are not required for a consulting role post-MBA. Bad: Internships are not a sure-thing and require heavy preparation during the first semester of our program. Bottom line, many of the best and brightest have relied on their raw intellectual horsepower to overcome the case interview and obtain an internship, only to fall flat on their faces because others have simply outworked their intellectual advantage. Do not be one of the many who under-prepare.
Why do consulting interviews require so much preparation? I am glad you asked…
What are case interviews?
Simply put, the case is a business scenario you are expected to solve using logic and data. The interviews are designed to test two major attributes: business judgment and client friendliness. Most post-MBA consulting roles require client-facing engagements immediately. As a result, firms rigorously test you by giving multiple case problems, asking you to investigate and solve the problem, then present findings/conclusions as if you were giving them to a client. Most firms require 2-3 interviews, and I have heard of firms requiring up to 9 cases from applicants. All of this is to say; case interviews are taken seriously by consulting firms.
The elements of a case interview (regardless of format) are simple enough:
Case question, problem statement/hypothesis
Revealing the data, solving the case
Communication of investigation/solution process in a client friendly manner
Communication of logical, data-driven conclusions
Bain & Co. did a nice video where they compare three applicants in a case format. Here is another example of an interview. I like the second example because the candidates communicate some lapses in confidence, asking for validation, which is very common in early case interview practices. Case-prep experts will advocate for confident statements with declarative answers, but in practice the need for validation is common, especially early in your exposure to cases.
You may take to this process more naturally, but my first case was a disaster. Three weeks before my first practice case I concluded a multi-party negotiation for a major residential real estate development; however, under case-conditions, I screwed up some basic math and could not find my mistake. I froze. The interviewer eventually pushed me off my mistake, giving me barely enough time to finish the rest of the case. I lost major points. These videos make it look easy to uncover all the information, but there is only one way to feel confident going into these interviews:
Practice cases.
The ubiquity of this advice is astounding. All consultants and mentors I have spoken with strongly recommend case practice. They say it takes 5-7 cases before you become comfortable with the process. Some people only need a few "high-quality reps" to prepare for an MBB interview. Others recommend up to 50 practice sessions before interviewing. Victor Cheng, author of Case Interview Secrets, claims many of the candidates who receive offers spend 50 hours in case practice sessions. Assuming each case takes 35-45 minutes, he is talking about 75 practice cases.  A friend in their second year at a top three b-school said they practiced over 200 cases before getting an internship at an MBB.
Do not be discouraged. Notre Dame has an excellent, dedicated, and growing community of resources to help you prepare. Because cases are so important to your preparation, the infrastructure supporting the development of post-MBA consultants is always growing. I'm not in South Bend yet, and I've received tremendous support! Before you get to ND you can prepare by learning the basic frameworks, reading and watching case progressions, and networking with current students and alumni.
Ok, so it'd hard, but you are a hard worker so…
How do I prepare for getting a job as a consultant?
Methodically. First, do your specialization research. Understand the firms you are interested in and who their competitors are. Understand the culture of the firms. Read Glassdoor, The Vault, and other consulting resources. Before getting too deep into case preparation, have an idea of where you want to position yourself.
Then, read the primary case prep literature:
Use YouTube:
Use free prep services:
Case Prep Lounge: http://www.preplounge.com

Here you'll find some online case partners and tools like brainteasers and math drills.
Lastly, practice with the Notre Dame Consulting Club. The MBA classes of 2017 and 2018 have made a concerted effort to forge the ND Consulting Club into a competitive force. Get involved early, find partners, begin practicing. Remember, as a consultant you are in a perfect position to "Ask More of Business" by influencing and shaping strategies reflective of our core principle; not to mention, consulting is a rewarding career path with great compensation packages.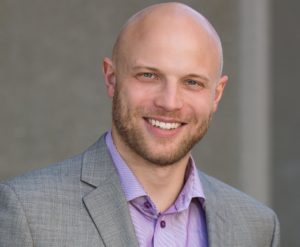 Sean is from Alaska, where he recently completed a masters in project management. He is further specializing with a focus on finance. Excited about the shorter winters in South Bend, he looks forward to cheering for the Irish this fall! Connect with him on LinkedIn.