By: Jessica Villella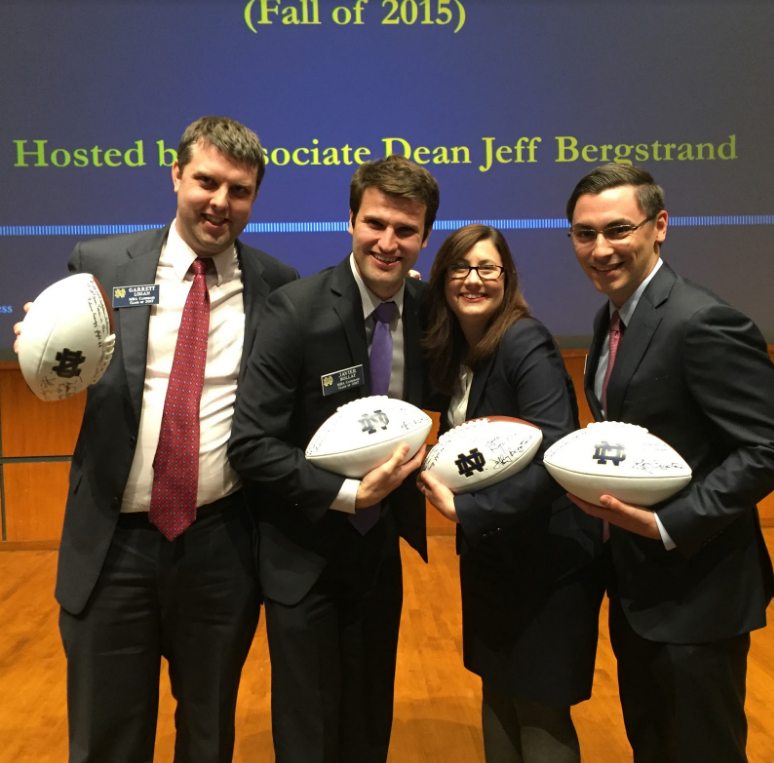 Prior to business school, I held a management position leading several teams for an international company. After being in the workforce for nearly 10 years, what would it be like to transition back to school? Would it be worth it?
After months of indecisiveness, I took the plunge and decided to go for it. Getting back to studying was a shock to the system. Flashcards were my new best friend. While my coworkers finished work and went home to relax, I went home to take practice GMAT exams and work on application essays. Turns out I was a little rusty at standardized tests! My husband was a huge support, helping me push through the tough times. 
Then the day arrived when I got the phone call from the Notre Dame MBA admissions director. I was officially a member of the Notre Dame family! The decision to accept was easy; the Notre Dame MBA was head and shoulders above the rest in terms of professionalism, just what I was looking for.
Arriving on campus was an exciting and daunting time. As the daughter of a Notre Dame alum, I was thrilled to continue the tradition. As someone without a quantitative background who had been out of school for a while, I wasn't sure how I would fare in the classroom. Turns out, the class was full of similar folks with various backgrounds and there was plenty of preparation to get everyone on the same page. All those nights of studying after a long day of work prepared me well for the rigors of the MBA program: balancing studying with networking and applying for jobs.
Now as I enter the final semester of business school, I can say that a Notre Dame MBA was the best investment in myself that I could have ever made. The transition and forgoing two years' salary was not easy, but I have opportunities and a fiercely loyal alumni family that has surpassed my expectations.
About Jessica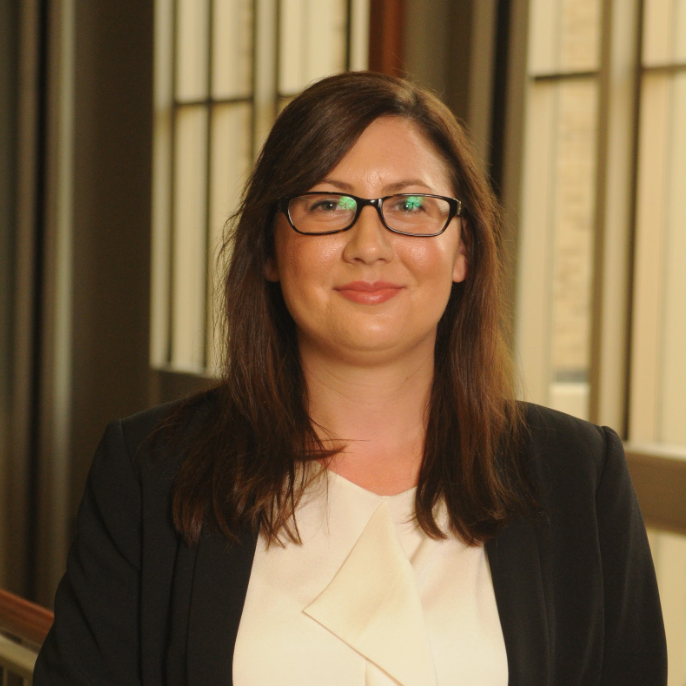 Jessica lived in Austin, Texas, prior to business school. She is concentrating in business leadership and business analytics, and attended UCLA for her undergraduate studies. Her favorite Notre Dame memory is winning the E&J Gallo interterm case competition with her first-year core team. You can find Jessica on LinkedIn.