The first of many papers on my work in Finland just hit early view. This is the result of a wonderful collaboration with Dr. Minna Turunen and Dr. Päivi Soppela from the Arctic Centre, University of Lapland as well as Ville Stenbäck and Dr. Karl-Heinz Herzig from the University of Oulu.
I was fortunate enough to spend May 2018, part of October 2018, and all of January 2019 in Rovaniemi, Finland in order to better understand the metabolic cost of inhabiting a cold climate among reindeer herders. You can read more about the whole project here.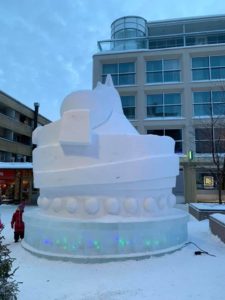 This paper discusses the fascinating results of the resting metabolic rate measurements we conducted. You can access the abstract of the paper here (contact me for a pdf!) or you can have a look at the infographic I made that sums up the study and results – Herder RMR Infographic.
I must say that I prefer the Arctic Circle in the dead of winter rather than the dead of summer. Yeah, you only get a few hours of dusk and it is so cold that your breath freezes on your eye lashes and you feel your frozen snot crackle with each inhalation. But, it is breathtakingly beautiful and serene.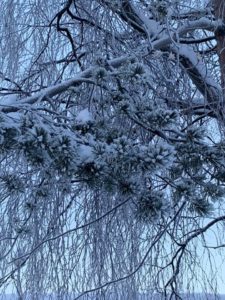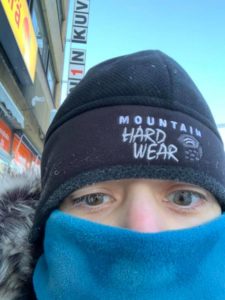 This project and collaboration has been an absolute joy, and I am beyond excited that the work is coming out. I also look forward to more papers in the future and the expansion of this project.