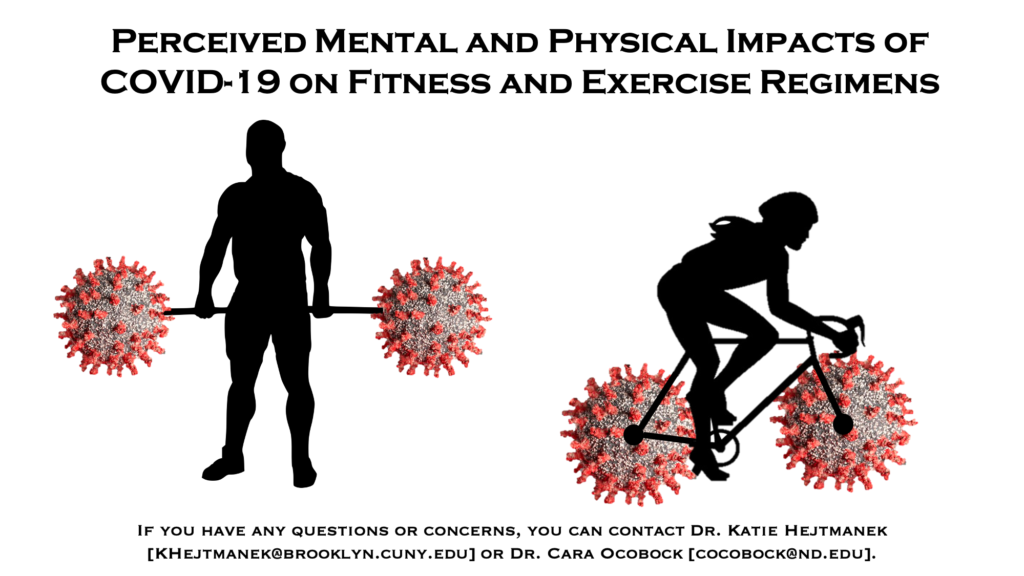 Back in May during one of the many peaks of the COVID-19 pandemic and stay at home orders, I was feeling useless. I felt the need to contribute and help. I also was personally feeling terrible since I wasn't able to maintain my powerlifting routine. I decided to combine the two.
I got in touch with my friend and colleague, Dr. Katie Rose Hejtmanek, and we put together an online survey looking at gathering information on how the stay at home orders affected exercise routines. Furthermore, we wanted to find out how the changes in routine also affected perceived physical and mental well being.
We quickly got over 500 survey respondents, and it became very clear that folks who almost exclusively used gyms before the pandemic faired the worst during the stay at home orders. We have not published these results yet, but wanted to put something together in hopes of getting results back as quickly as possible to out participants as well as providing some techniques for coping.
Here is the infographic we created based on the preliminary analysis.
Thanks to all who participated!