by Hye-jin Juhn, East Asian Studies and Metadata Librarian
These newly acquired Chinese posters include images that conform with, and defy the norms of the ideal Chinese women in the People's Republic China.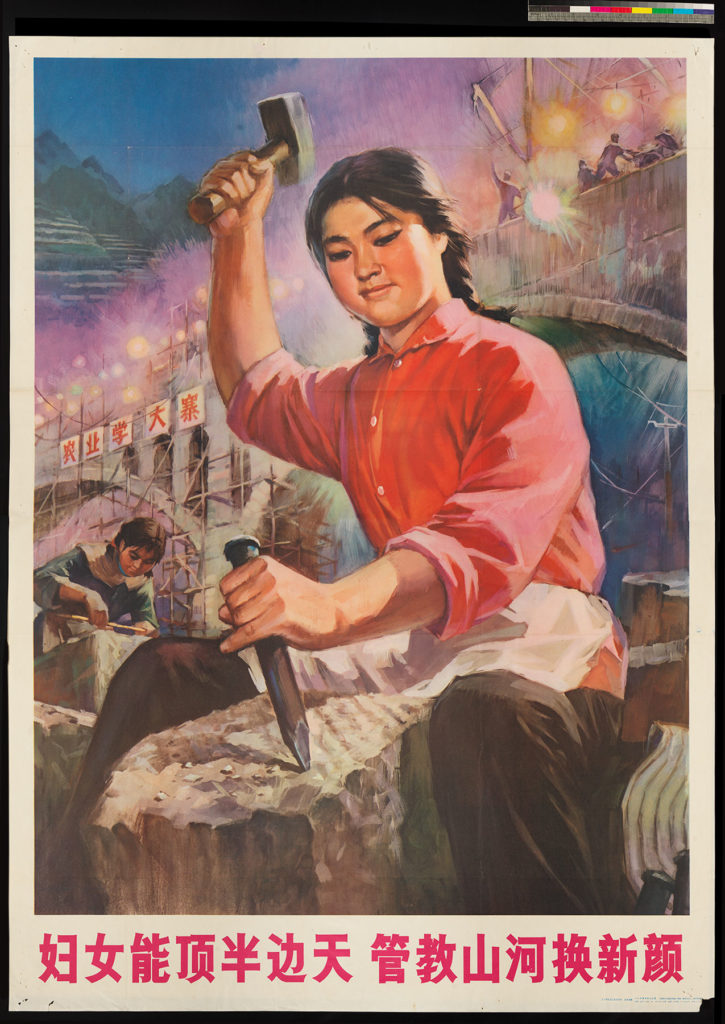 Wang Dawei's Fu nü neng ding ban bian tian guan jiao shan he huan xin yan 妇女能顶半边天 管教山河换新颜 (Women hold up half the sky, dare to change the mountains and rivers, 1975) depicts a female construction worker, seemingly strong as men, mentally and physically.
Two of the posters depict female characters from Cao Xueqin's Qing novel, The Story of Stone.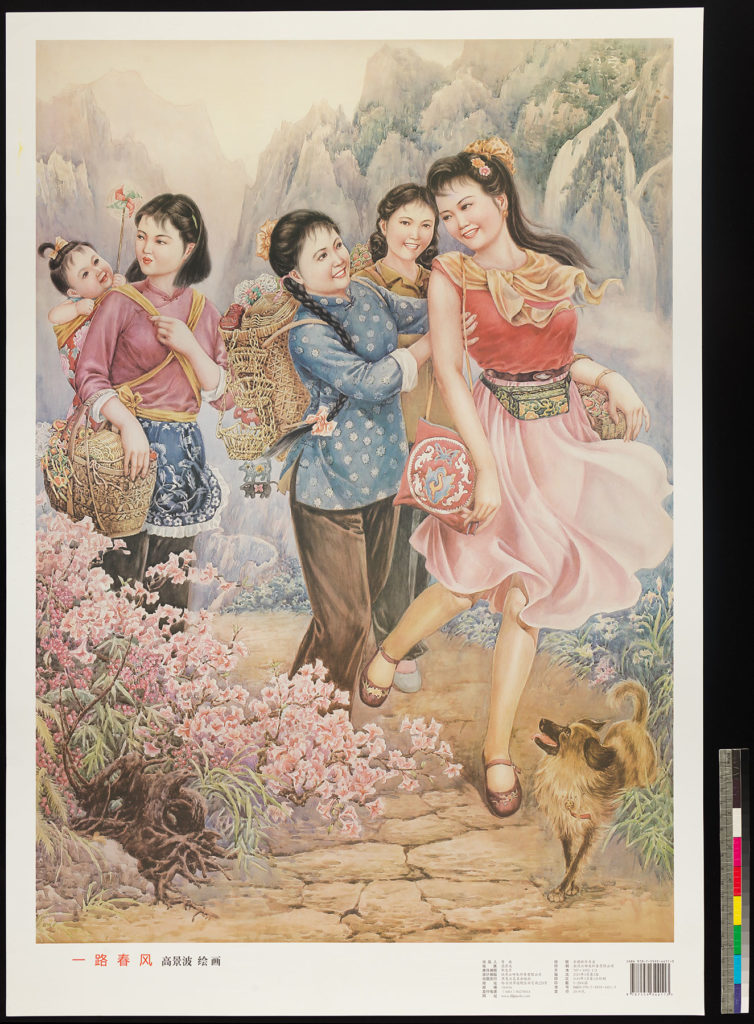 Gao Jingbo's Yi lu chun feng 一路春风 (2019 print of the 1980 original painting) depicts contemporary women of various social backgrounds. The relationship between the woman in urban clothing, and those in typical peasant clothing seems ambiguous. Are the rural women the followers of the city woman? Or are they sending the urban woman off with their best wishes?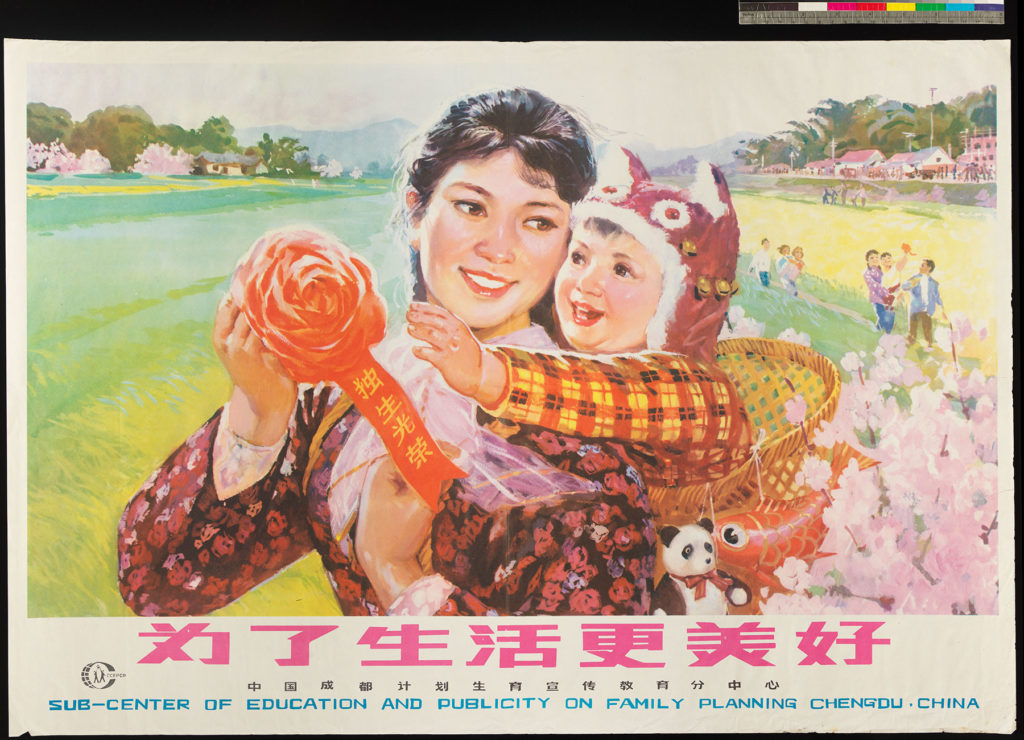 In Wei le sheng huo geng mei hao 为了生活更美好 (1980), and in Jiang li mao 讲礼貌 (1981), we see images of contemporary Chinese women in rural and urban environments. One is a mother, content with a child on her back; the other is a teacher, who upon arriving at her work place on her bicycle, is respectfully greeted by a boy and a girl.