by Alan Krieger, Theology and Philosophy Librarian
Hesburgh Libraries has just acquired a rare early modern title on the Christians of the Middle East, La Turquie cretienne, sous la puissante protection de Louis le Grand, protecteur unique de cristianisme en Orient (Paris, 1695), by "M. de La Croix", secretary to the French embassy in Constantinople.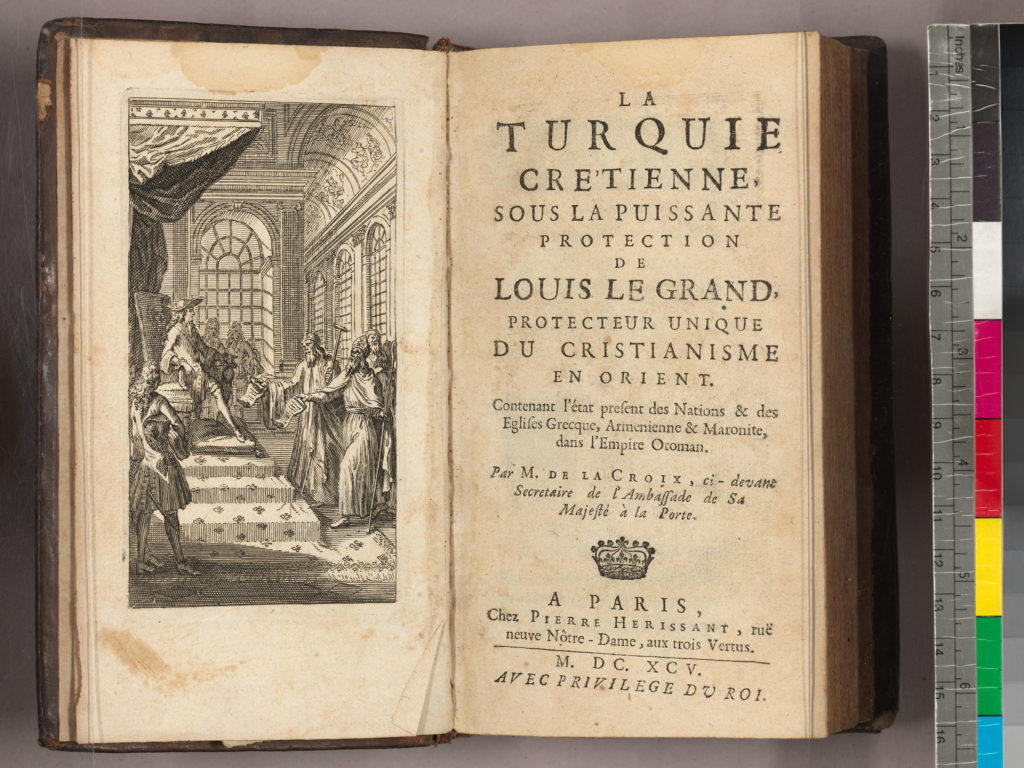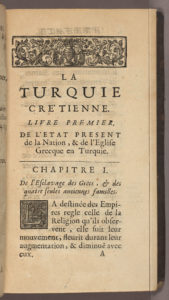 The first three parts of the work examine the churches of the Greeks, the Armenians, and the Maronites. The fourth part includes several accounts of various contemporary events, such as the martyrdom of a Greek boy named Nicholas in Constantinople and the story of a French-sponsored seminary and college built for the education of Oriental Christians.
This book provides a fascinating look into the lives of Middle Eastern Christians living under the rule of the Ottoman Empire in the seventeenth century. We have identified only five other North American library holdings of this work.