by Alan Krieger, Theology and Philosophy Librarian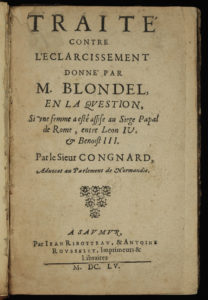 The story about a female pope—Pope Joan—circulated widely from the early thirteenth century and was generally accepted. Allegedly, a woman disguised herself as a male in order to attend university with her lover. She quickly ascended through the ecclesiastical hierarchy and was elected pope under the name John. She reigned for two and a half years before her true identity was revealed when she fell to the ground and gave birth.
Hesburgh Libraries has just acquired an interesting and very rare example of a French Protestant writer refuting another Protestant author's denial of the Pope Joan legend.
Pierre Congnard's Traite contre l'eclaircissement donne par M. Blondel en la question, si une femme a este assise au siege papal de Rome, entre Leon IV et Benoist III (Saumur: Ian Ribotteau & Antoine Rousselet, 1655) is a Protestant response to a work by the Calvinist pastor, David Blondel (1591-1655). Blondel, similar to many Catholic writers, attempted to dispel the Pope Joan story on the basis of his own scholarly research. Congnard, however, supports the claim that there was indeed a female Pope.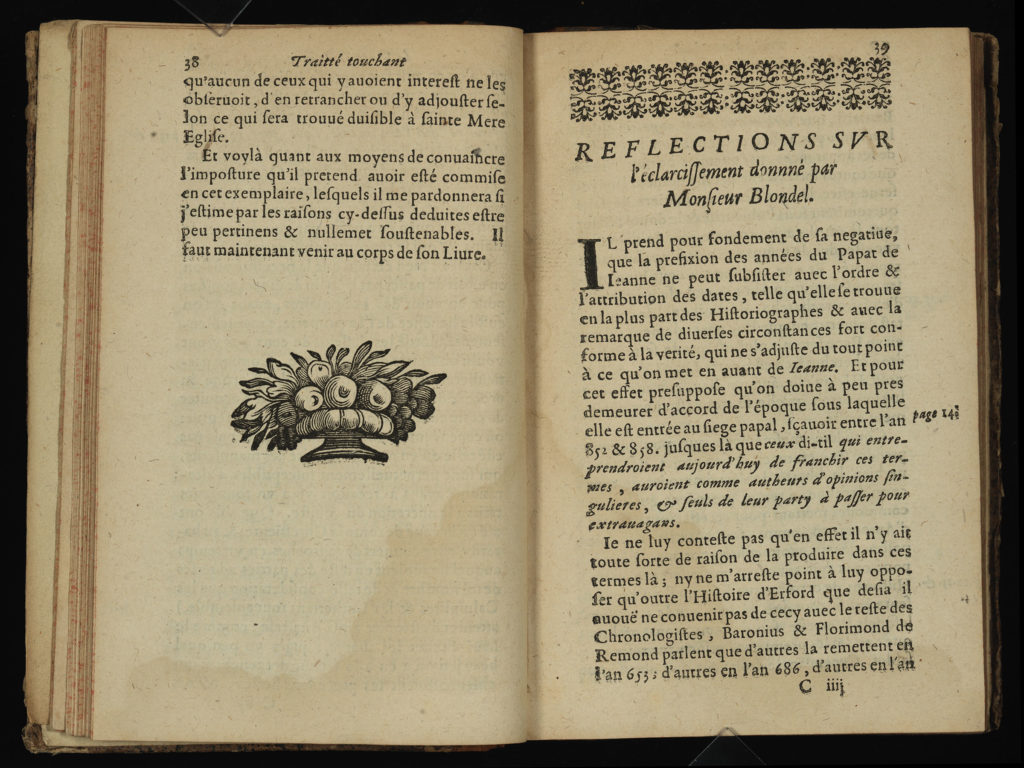 There is apparently only one other copy of this title held by a North American institution.
---
This work is licensed under a Creative Commons Attribution 4.0 International License.