by Anne Elise Crafton, Ph.D. Candidate, Notre Dame's Medieval Institute
Reflecting on the last two years of the COVID-19 pandemic, one can find historical parallels. A recent addition to the Hesburgh Library, a collection of Harper's Weekly magazines from the 1850s to the 1890s, reveals that late-nineteenth century Americans were also worried about how to stay safe during epidemics. The magazines document events during turbulent periods of American history: the Civil War, Reconstruction, and multiple epidemics. Numerous articles, cartoons, and advertisements reflect widespread concerns for how best to combat national health crises.
In 1858, a group of rioters attacked a hospital, known as "The Quarantine," that held patients with smallpox, yellow fever, and cholera; at least two men died. The rioters feared that the quarantined patients represented a threat to the local community rather than necessary protection, as it was believed that disease spread through a miasma in the air.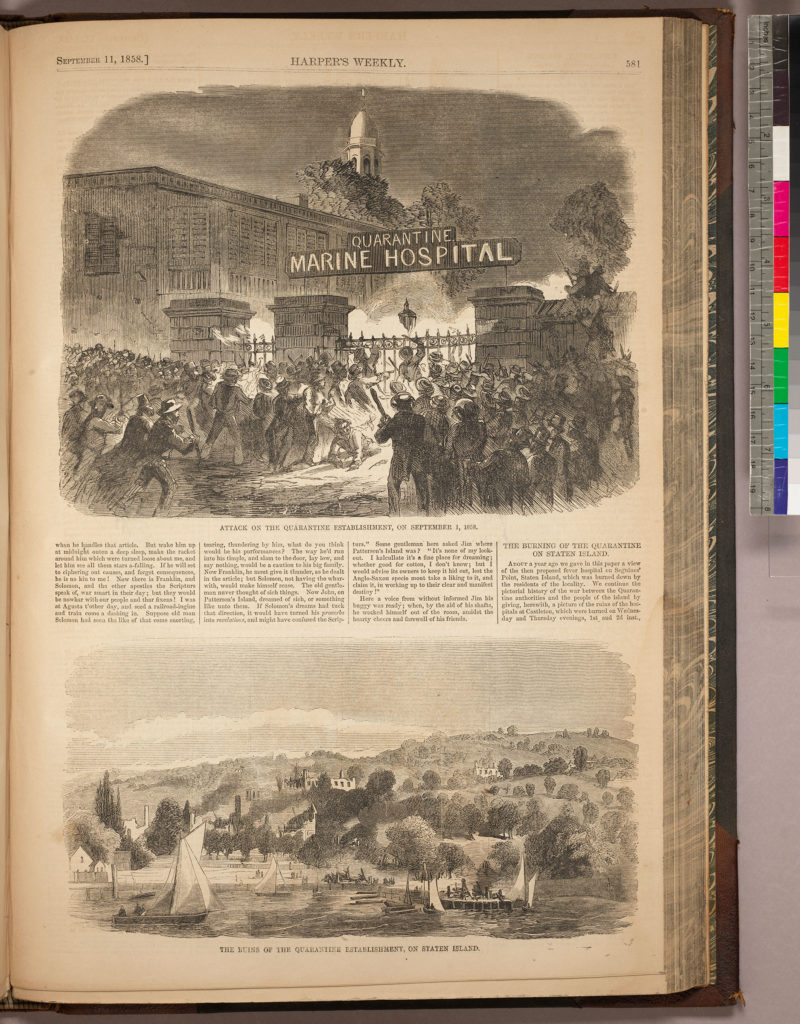 Since bacteria had yet to be discovered and cures were not readily available, others looked to make a profit from those desperate to stay well. One 1864 advertisement for "Dr. T.B. Talbot's Medicated Pineapple Cider" suggests that consumers snuff pineapple cider to cure the influenza. The fine print notes that customers might have to wait six months before being cured.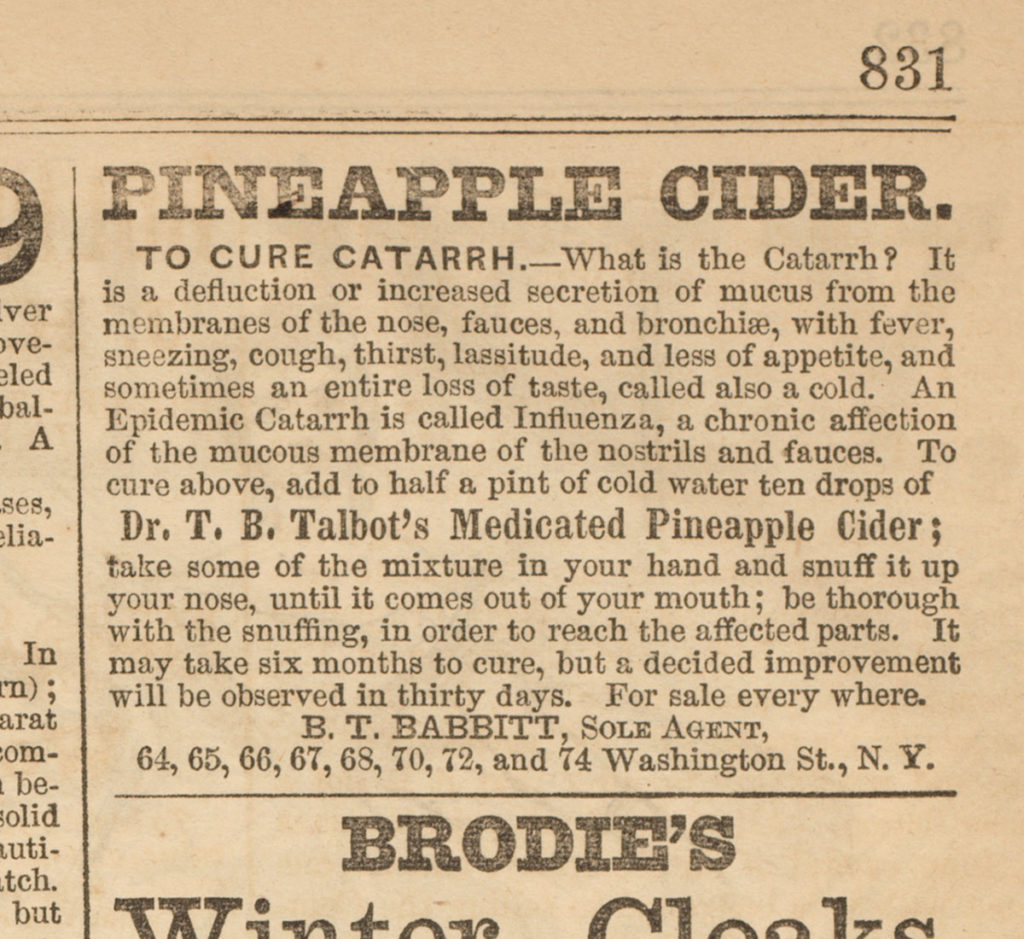 In 1879, America attempted to combat the rising cases of yellow fever by creating a National Board of Health, which ceased operations by 1884 due to various funding and operational issues.
Despite these ups and downs it is also clear that in the midst of national anxieties, people found joy in life. For instance, each edition of Harper's Weekly included a section of new chapters of ongoing novels. One of the most popular authors to publish a chapter-a-week was Charles Dickens, whose novels featured prominently in Harper's Weekly.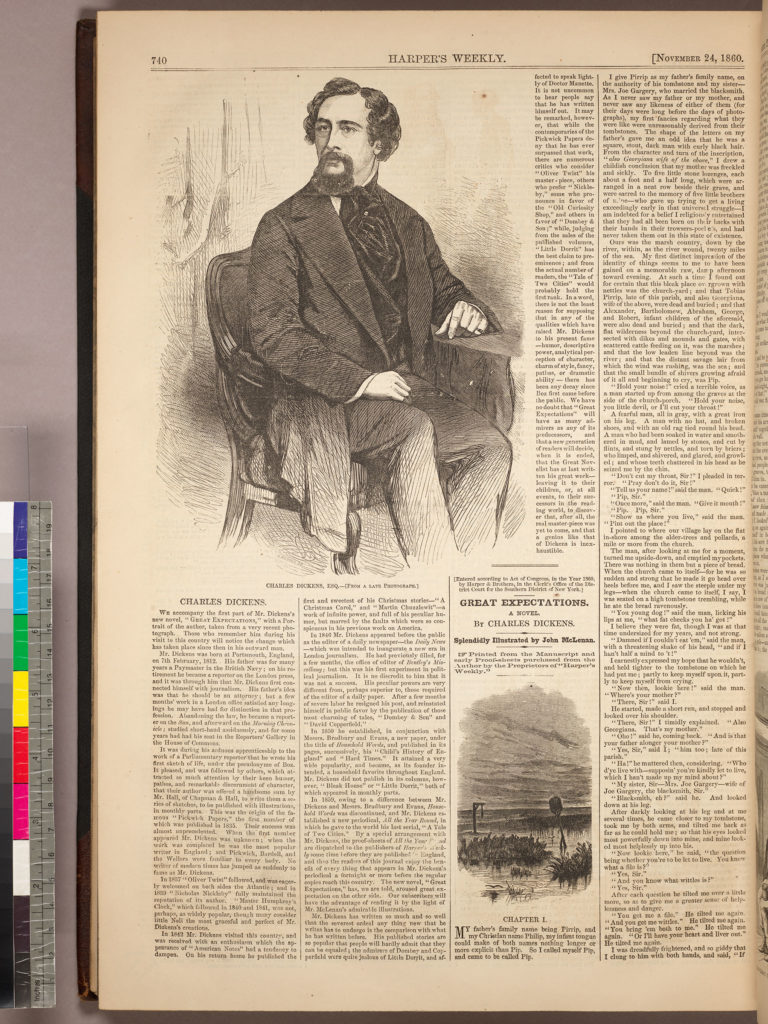 The newspaper also frequently printed stories from far-off places; the images provided a taste of the world beyond America for those unable to travel.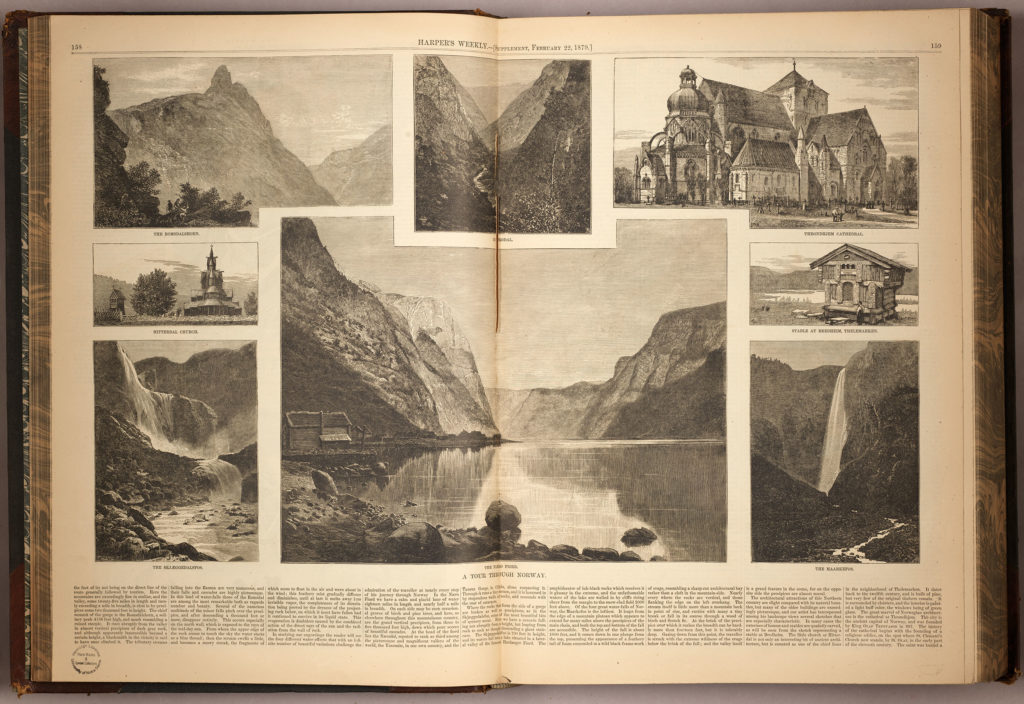 Advertisements for the latest Parisian fashions, recipes for the at-home chef, and poetry accompanied news of politics and warfare. During the height of the Civil War, one cartoonist took a break from political imagery to joke about the ever-widening skirts of women's' fashion.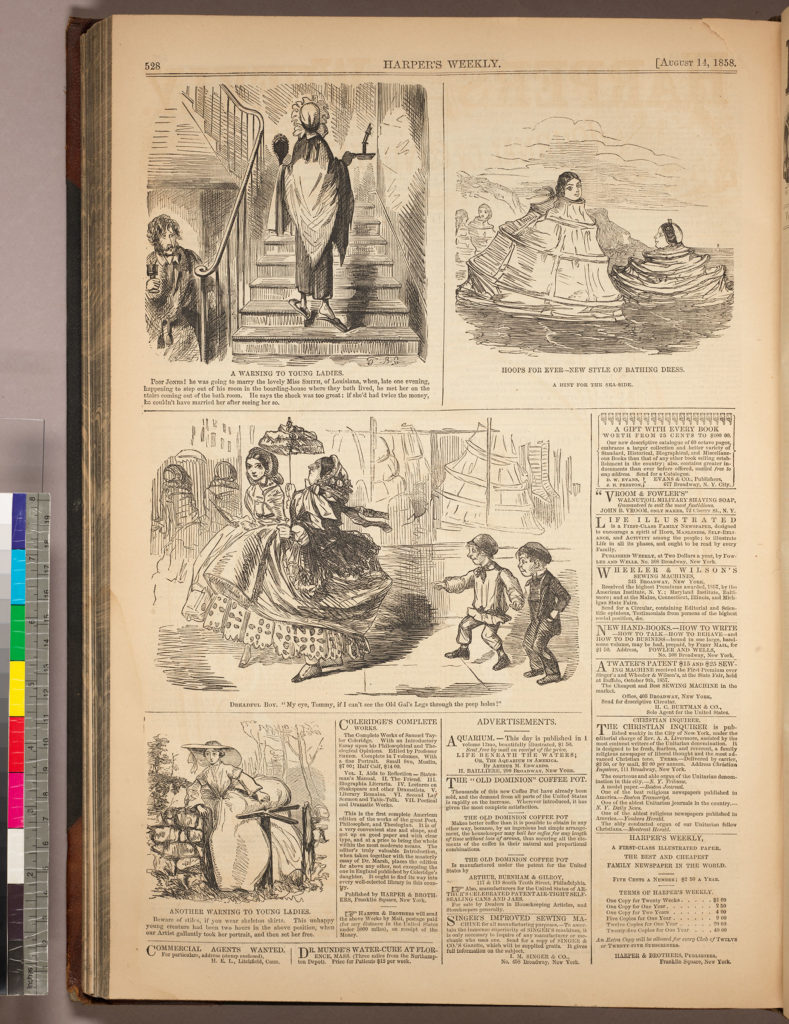 The Harper's Weekly collection reminds us that while many things have changed and some haven't, we have always found ways to endure.
---
COVID Policy Update: For fully vaccinated Notre Dame faculty, staff, students and visitors, masking is now optional indoors on campus. Those students, faculty, staff and visitors who are not fully vaccinated must wear masks inside campus buildings, including in Rare Books & Special Collections spaces. Anyone who would prefer to wear a mask in any setting is welcome to do so.