RBSC welcomes all back to campus for Fall '20! As we welcome students, faculty and staff back from the strangest summer break yet, we want to let you know about a few things to watch for with regards to currently modified library spaces and in-person services.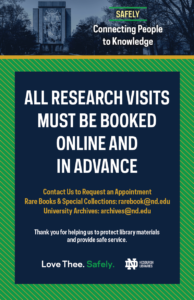 Hesburgh Libraries' health and safety protocols include limiting our building population. The Hesburgh Library remains open to current students, faculty and staff of Notre Dame, St. Mary's and Holy Cross College.
Members of these communities may request appointments to access Rare Books & Special Collections materials. Please email Rare Books & Special Collections for research and course support or to make an appointment. Research requests by non-ND-affiliates are evaluated on a case-by-case basis, per the University's Campus Visitors Policy.
Visit the Hesburgh Libraries Service Continuity webpage for up-to-date information about how to access expertise, resources, services and spaces.
Special Collections' Classes
Our curators love to introduce classes to the collections. As class visits are not possible this semester, we are devising alternative ways to teach and to allow students to explore the books, pamphlets, manuscripts and posters that help them to contextualize their studies.
For instructors who wish to take their classes for a Rare Books and Special Collections session, we would be delighted to explore alternative possibilities. Please email RBSC, contact Aedín Clements, or contact the curator with whom you normally work to discuss your classes' needs.
Fall 2020 Exhibits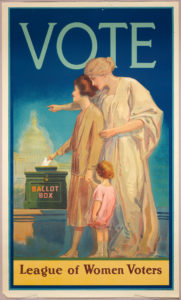 Because the department is currently available by appointment only due to restrictions relating to the COVID-19 pandemic and thus closed to walk-in traffic, we have temporarily suspended our physical exhibits program.
The planned fall exhibit celebrating the Centenary of the 19th Amendment and exploring the Women's Suffrage movement is being organized digitally rather than physically. Watch this space for an announcement when the digital exhibit is published.
Events in Special Collections
RBSC is not hosting lectures, receptions, or other events this fall. Some events usually hosted in RBSC, such as the Italian Research series of lectures, are going online — when we are aware of such plans, we'll continue to share the information here. However, given the fluidity of plans in the current environment, it is best to watch the organizing program and department websites for the most accurate information.
We look forward to resuming lectures and events when it is safe to do so.
Special Collections Online Resources
From digital exhibits to online finding aids, there are various ways to discover digitized portions of our collections. Our website's page on Digital Projects provides a directory of these resources.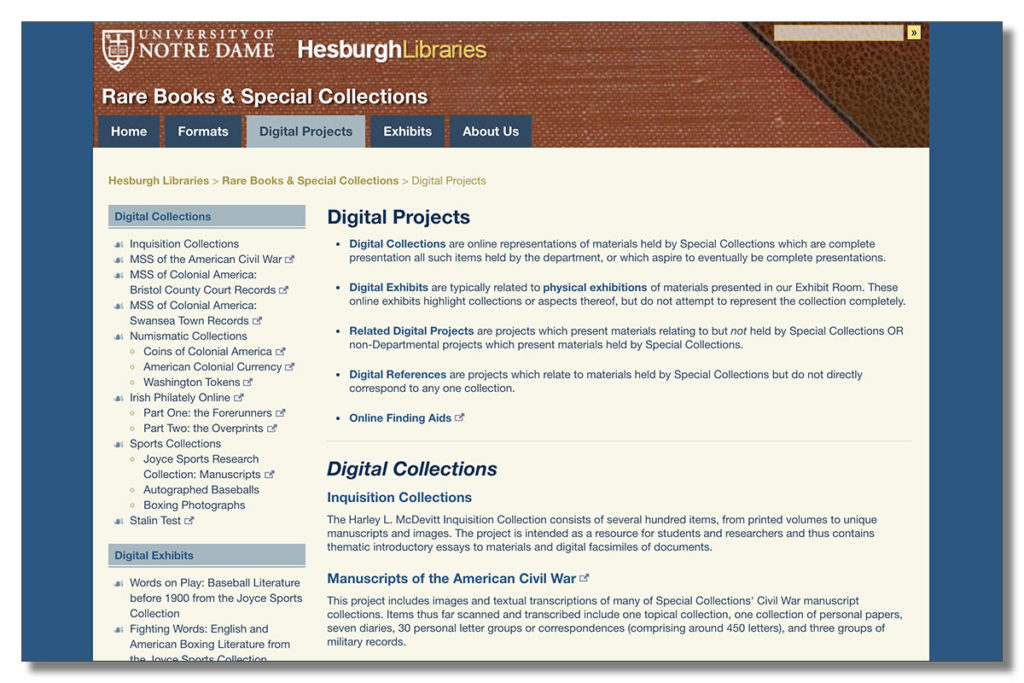 Explore our collections by browsing the various subject sections on our website, including Latin American Studies, Irish Studies, and Sports Research.
Digital exhibits are a great way to explore a topic or collection in depth. Learn about Catholics in the Early American Republic, Newspapers and Magazines in 19th-century Peru. or view American diaries written in eighteenth and nineteenth centuries.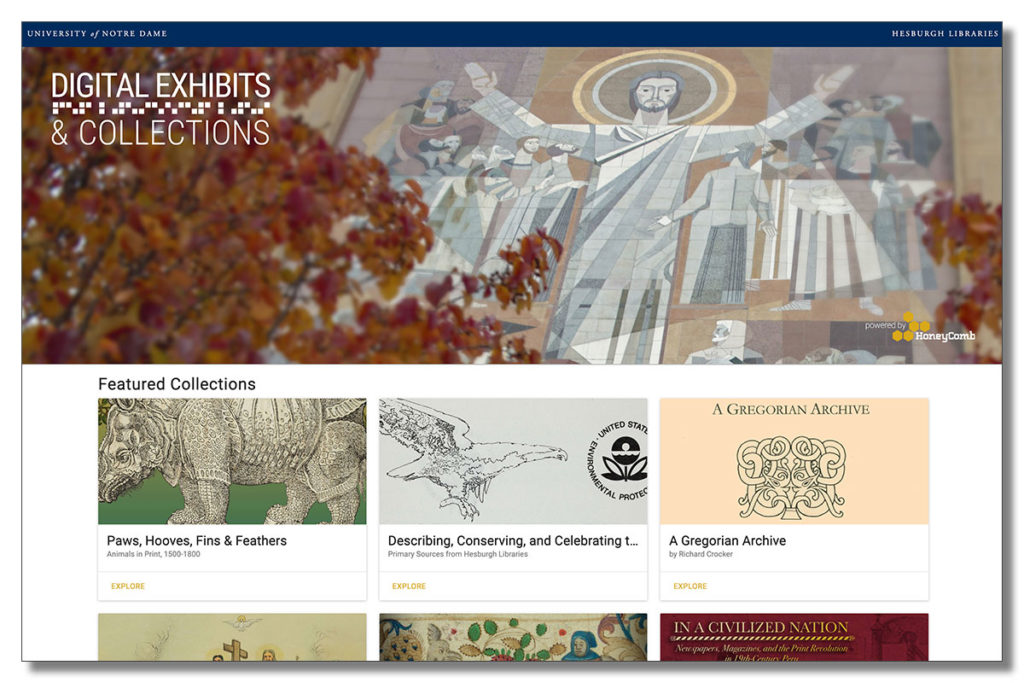 Books and serials are cataloged in the Hesburgh Libraries Catalog. Manuscripts, collections of ephemera, and other non-book items are typically described and listed in online finding aids. These may be searched on the Hesburgh Libraries' ArchivesSpace.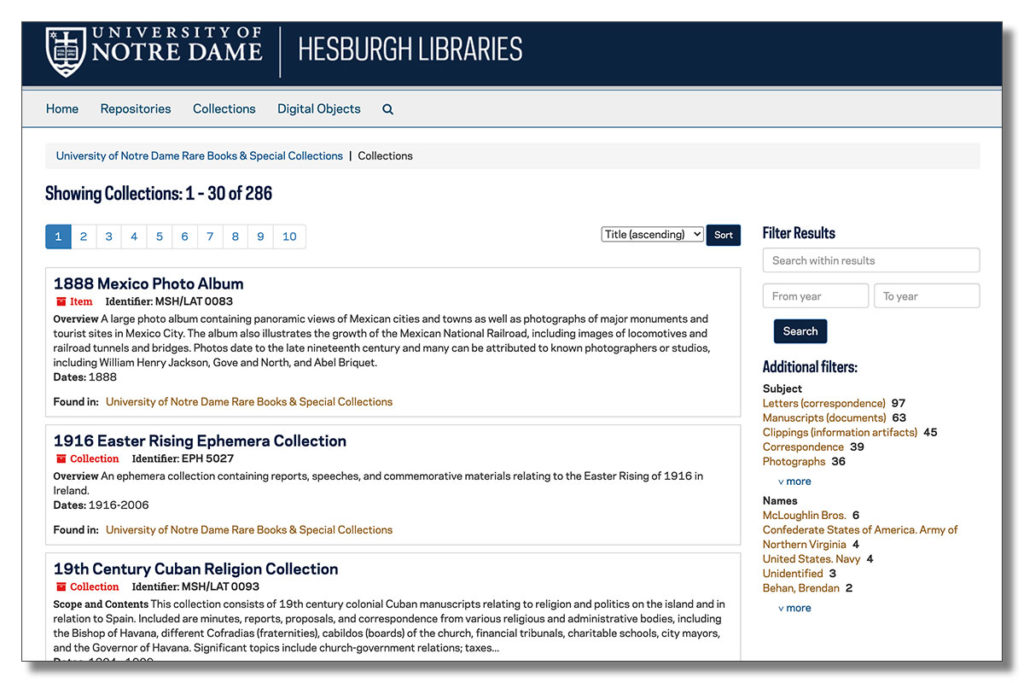 And lastly, as you are reading this blogpost, remember that you can always explore this RBSC at ND Blog to find many interesting posts about our collections.