by Erika Hosselkus, Curator, Latin American Collections
Over the past two years, Rare Books and Special Collections has acquired a series of unique chapbooks produced by Ediciones Arroyo, a small and specialized press located in the town of Arroyo Leyes, Argentina. An exciting addition to our collections, each "book" is small and lightweight, bound in black recycled plastic, and features the work of a contemporary poet from Argentina or elsewhere in South America.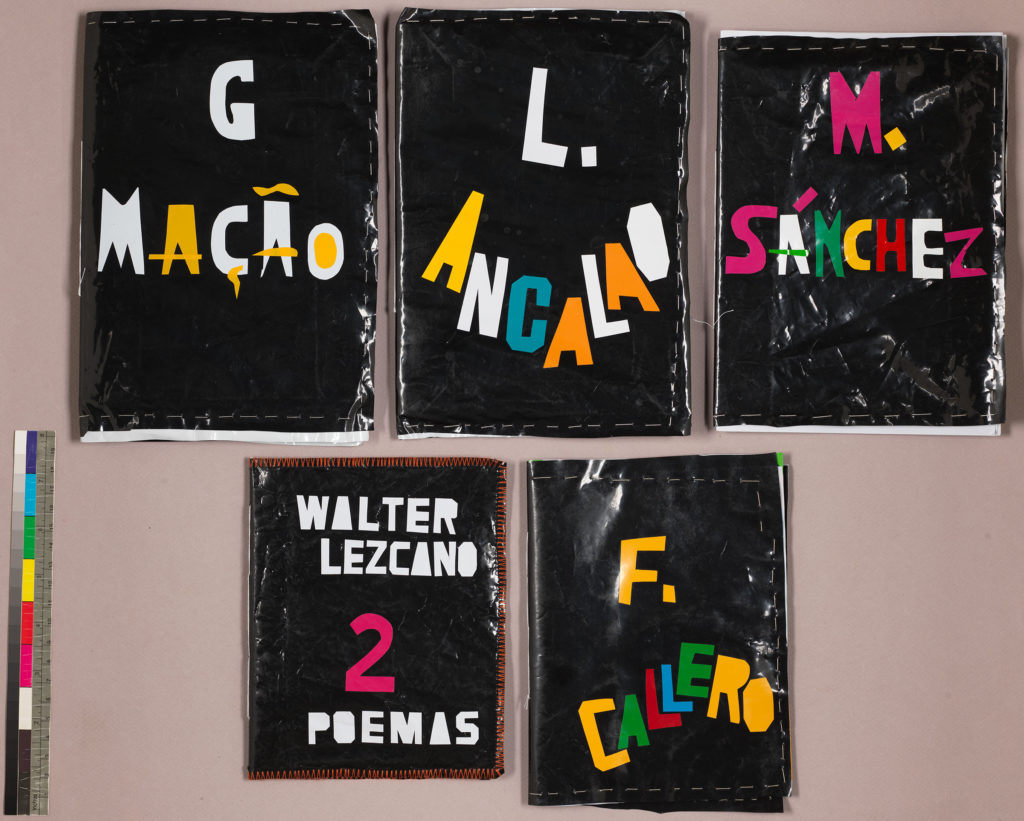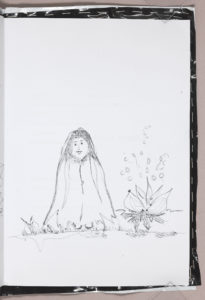 Ediciones Arroyo is the brainchild of Alejandra Bosch, founder and owner of the press and a writer in her own right. A proponent of a thriving literary community and an advocate for recycling, Alejandra pursues these dual interests in the creation of her books. Each one includes between two and ten poems by a single poet. A short biography and whimsical illustrations, often by Julián Bosch, Alejandra's son and collaborator, accompany the text.
The book covers are aesthetically bold, each bearing the name of its poet in bright, colorful letters. The black plastic that once packaged milk – something that might otherwise be considered garbage – is cleaned, cut and sewn by Bosch, to create artistic editions of a roughly uniform size.
Inside, readers find new, previously unpublished pieces, often by young, up-and-coming poets of diverse backgrounds. These imprints, coupled with literary festivals that Alejandra sponsors and organizes, offer support and a creative space for writers.
RBSC's collection of Ediciones Arroyo imprints currently includes more than 100 editions and is growing. We are proud to be the first North American institution to collect Ediciones Arroyo and to serve as a repository for the poetry of a dynamic group of South American writers.
I recently asked Alejandra what it means to her to see her work, and the work of so many contemporary Argentine poets, here at Notre Dame. She expressed pride and also enthusiasm for the idea that young people here in the U.S., linguistically and culturally distant from Argentina, are now able to read these poems as they learn Spanish. "For me as a writer, it is fabulous, also, that these poets are in the university, when we trained by reading and translating the great North American poets. It is beautiful," she said. Julián, a tattoo artist and poet as well as illustrator for Ediciones Arroyo, is also motivated by the idea that others are reading the poetry that he and others have worked so hard to create and disseminate. This contact with Notre Dame, "makes me want to forge ahead, beyond this pandemic year and all of the negative," he states.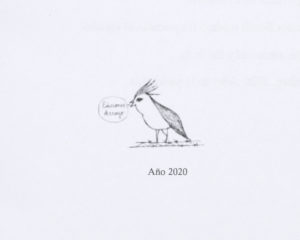 Ediciones Arroyo began in 2016, with 9 poets. Today, the press's catalog includes more than 80 poets, "and they've all traveled to Indiana!," Alejandra notes. Alejandra and Julián have recently begun working on bilingual editions with a number of Brazilian authors. They both aspire to bring their work, and the contemporary poetry of South America, to other university libraries in the near future.