We join the Library of Congress, National Archives and Records Administration, National Endowment for the Humanities, National Gallery of Art, National Park Service, Smithsonian Institution, and United States Holocaust Memorial Museum in celebrating National Hispanic Heritage Month.
An Hispanic Superhero in Southwest Texas
by Erika Hosselkus, Curator, Latin American Collections
This year we share two issues of the comic book, El Gato Negro (The Black Cat), created by American artist Richard Dominguez. The popular series debuted in 1993 and narrates the adventures the Hispanic superhero, El Gato Negro, a vigilante crime fighter in Southwest Texas. Special Collections holds single copies of issues 3 and 4.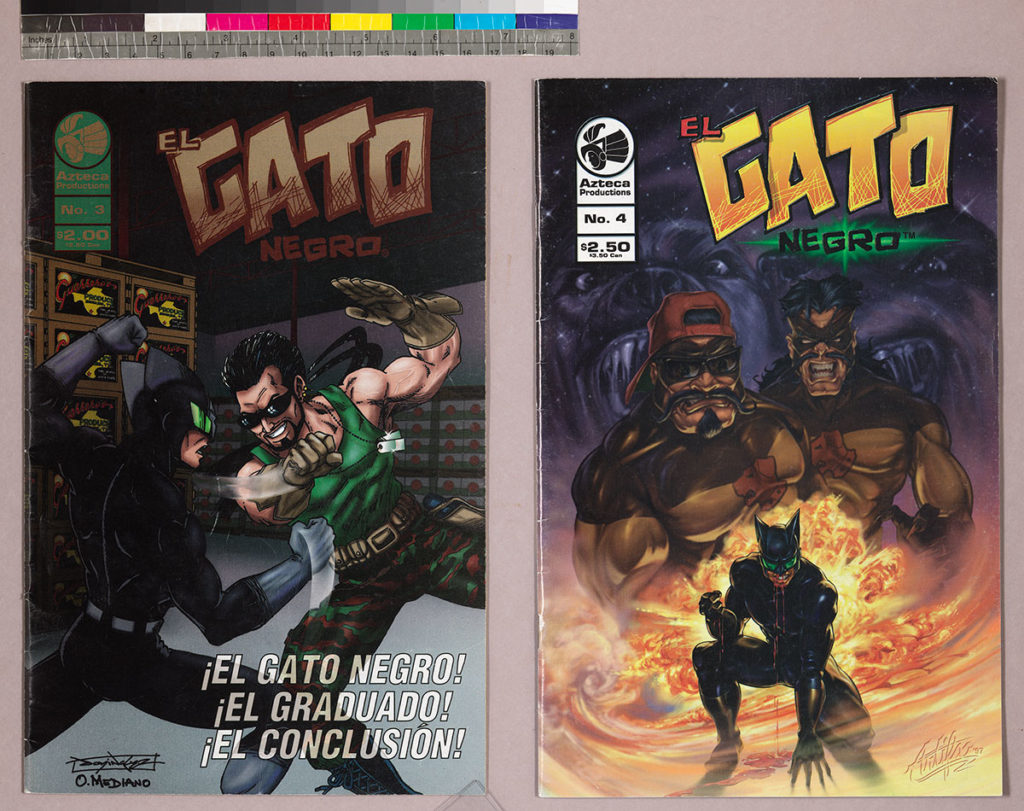 Packed with action and defined by dynamic imagery, this graphic title fits solidly within the comic book genre. It also takes on current events, issues in Mexican, Mexican American, and American history, and popular culture in a whole variety of ways.
Francisco Guerrero, the man behind the El Gato Negro mask, is a social worker in Southwest Texas whose friend, Mario, a border patrol officer, was murdered by drug traffickers. Guerrero takes on the El Gato Negro identity at night to fight against drug-related violence, even while being targeted by local law enforcement. His name combines the first name of Francisco Madero, a hero of the Mexican Revolution, with "guerrero," or "warrior." Across its 4 issues, the comic book series references Hispanic soldiers who fought in the Korean War, the Zapatista movement in Mexico, and lucha libre (Mexican professional wrestling). As such, this title speaks to parts of the Mexican American experience in late twentieth-century America in fun and fascinating ways.
Enjoy this selection of images from the comic book and keep an eye out for a possible television adaptation of El Gato Negro in coming months!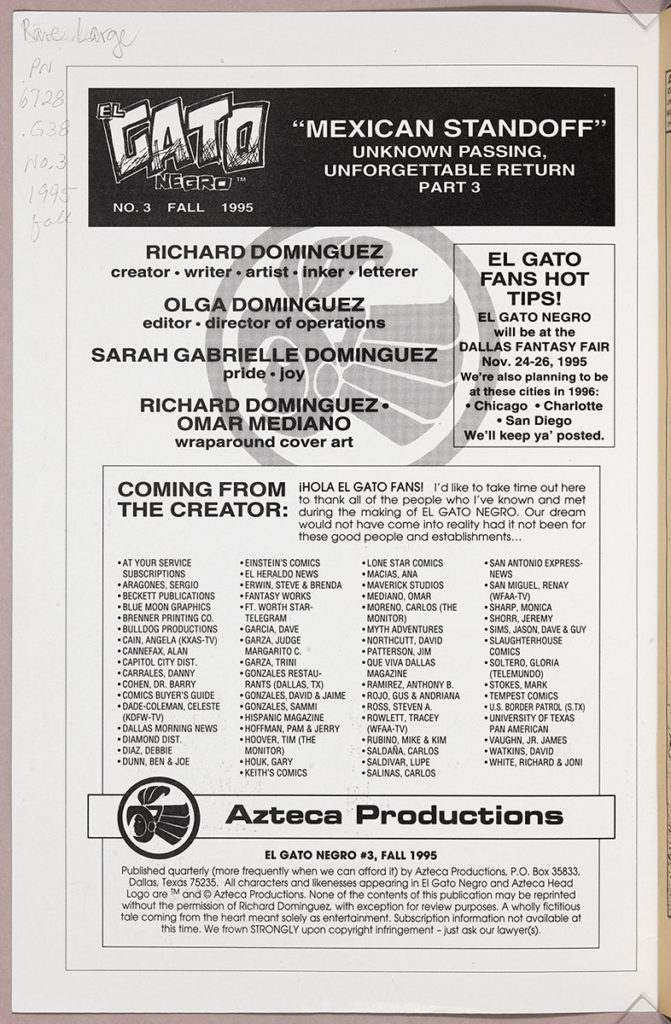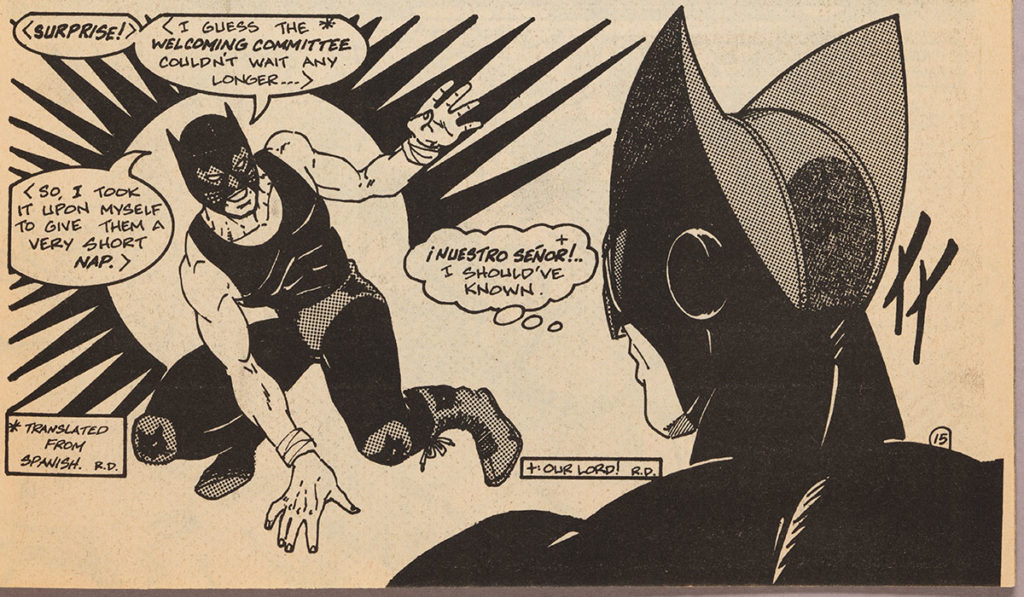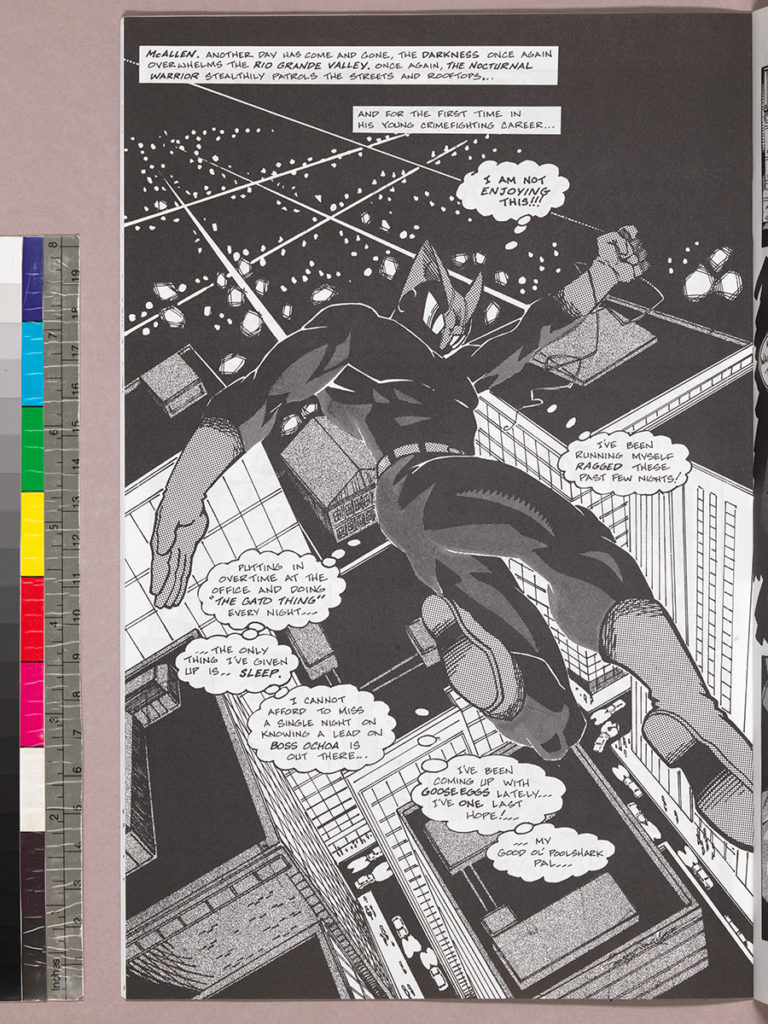 Previous Hispanic Heritage Month Blog Posts: