by Julie Tanaka, Curator, Special Collections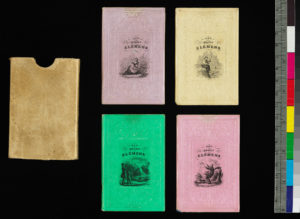 Les Quatre élémens appeared around 1830 in Paris printed by Maulde and Renou. These four miniatures—a mere 3.25 x 2 inches—were designed to teach French children about the properties of the four elements: earth, fire, water, and air.
Each volume is a tricesimo-secondo, more commonly referred to as a "32mo". In book production, these terms refer to a single sheet that has been folded to produce 32 leaves (64 pages).  Each volume has glazed pastel paper boards (covers) in lavender, yellow, green, and pink. Each front cover is blindstamped with a decorative frame that surrounds a raised vignette representing the element featured in the volume.
Inside of each book are two wood engravings. One of the engravings in La Terre depicts a family fleeing an earthquake (below) and its other shows farmers harvesting crops.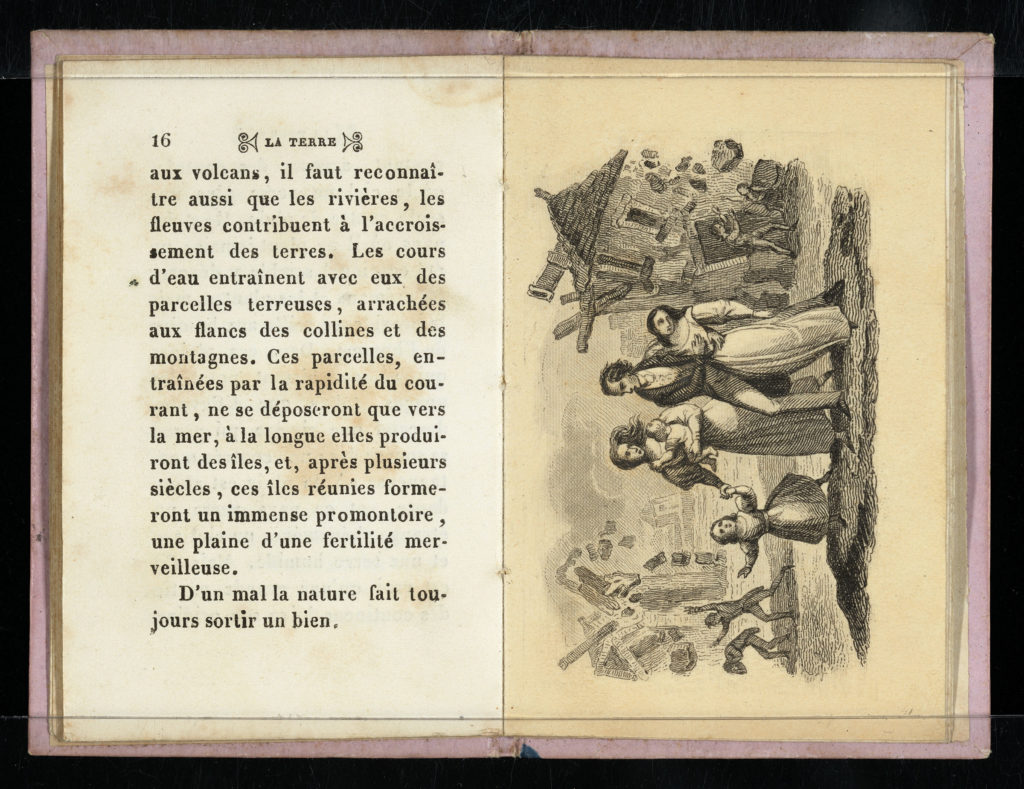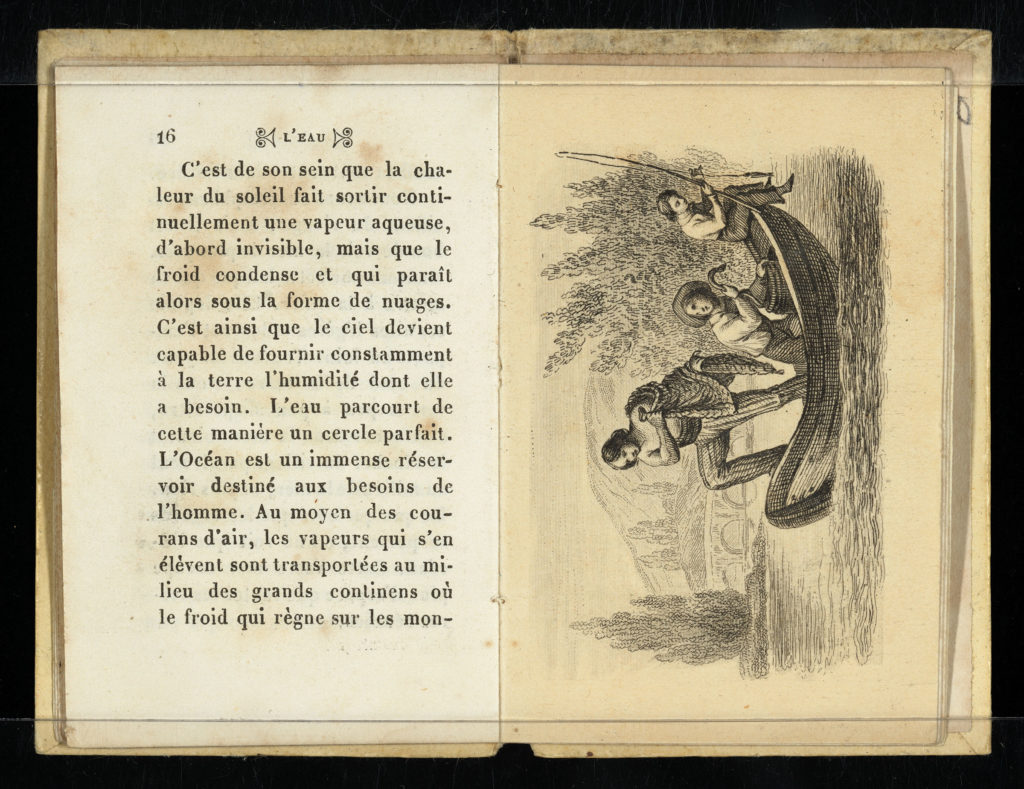 Le Eau contains wood engravings of a fisherman (above) as well as a flood. In Le Feu, children see a volcano erupting (below) as well as a display of fireworks.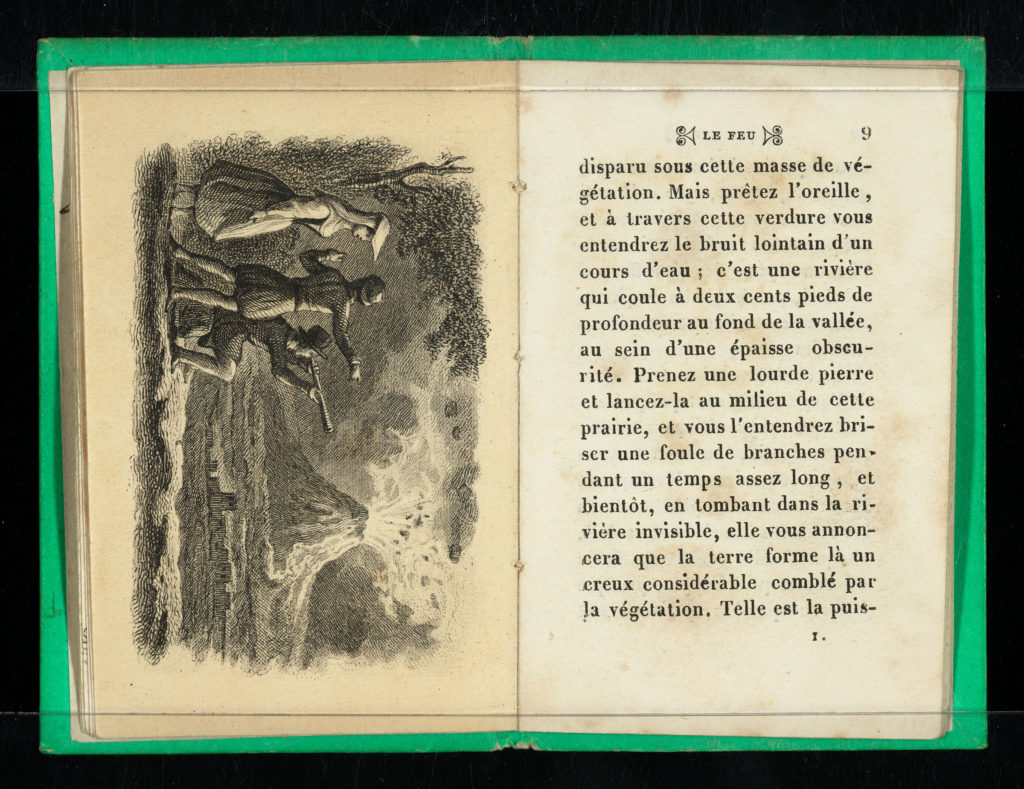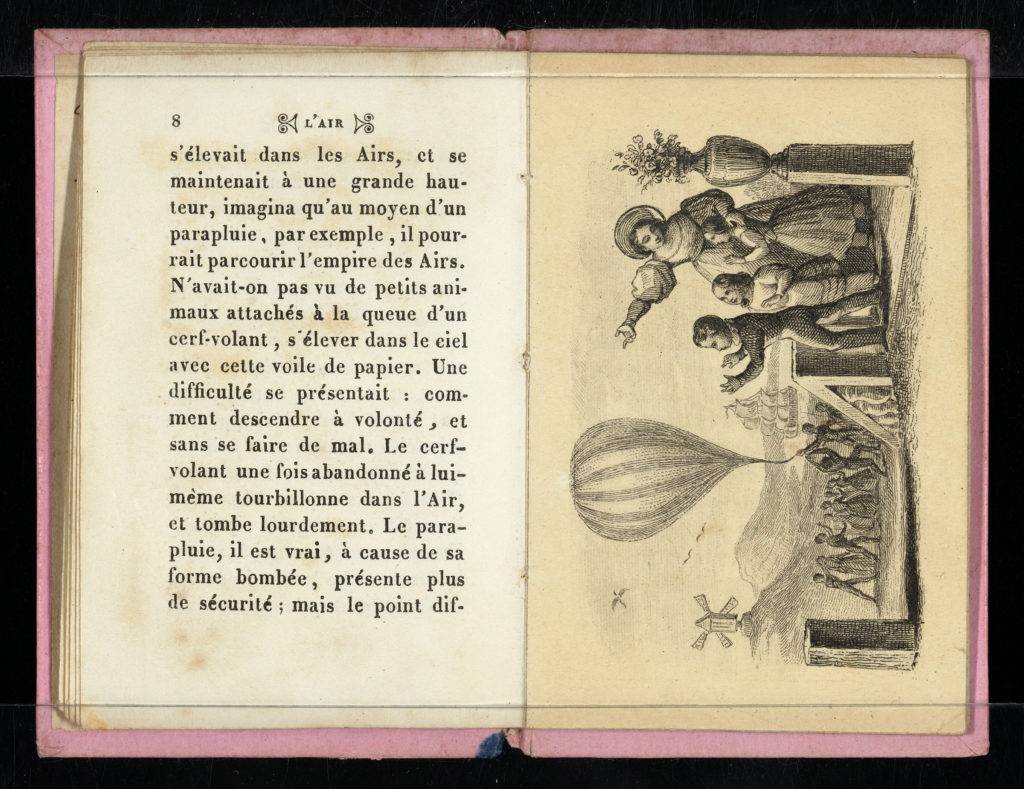 In the fourth book, Le Air, a mother and her children look upon a hot air balloon (above) and in the other wood engraving, the winds blows a man's hat off.
Special Collections' acquisition of this fine example of nineteenth-century science education in France was a collaboration with Professor Robert Goulding (Program of Liberal Studies, Director of the Reilly Center, and Director of History and Philosophy  of Science). Professor Goulding states that this set is "probably one of the last publications to teach the old system of the elements as a scientific theory."