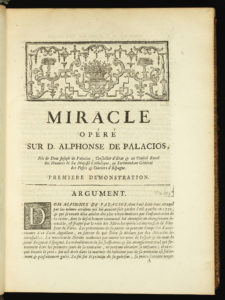 by Alan Krieger, Theology and Philosophy Librarian
Hesburgh Libraries has just acquired a rare and interesting two-volume work, Louis Basile Carre de Montgeron's La verite des miracles operes a l'intercession de M. de Paris et autres appellans (1737-1741), which provides a view of the continuing Jansenist controversy in the 18th-century French church. Montgeron, a magistrate of the Parlement of Paris, experienced a miraculous conversion at the tomb of Francois of Paris, an ascetic Jansenist deacon, and thus became a champion of the Jansenist cause; in this work he defends the miracles which were claimed to have occurred near the tomb in the parish cemetery at Saint-Medard and the "Convulsionnaires", pilgrims who experienced convulsions while visiting the site.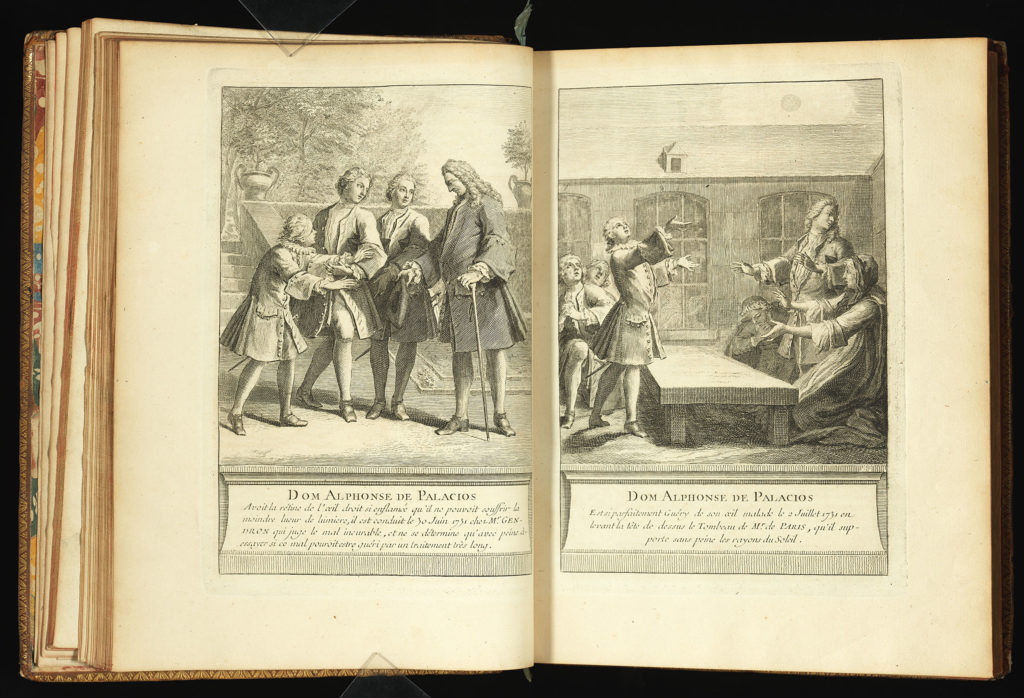 Although Jansenism, with its emphases on grace, predestination, miracles and what seemed to critics as denial of human free will, had been condemned by Pope Clement XI in the papal bull Unigenitus in 1713, this account by Montgeron shows its continuing influence through the first half of the century.