by Alan Krieger, Theology and Philosophy Librarian
The Hesburgh Libraries has just acquired an extremely rare biography, François Marchetty's La Vie de Monsieur de Chasteuil, Solitaire du Mont-Liban (Paris, 1666).
François de Gallaup de Chasteuil (1588-1644) was an orientalist who, after accompanying a French embassy to Constantinople, joined a Maronite hermitage in the Qadisha valley of Lebanon and lived the rest of his life as a hermit there, studying Sacred Scripture.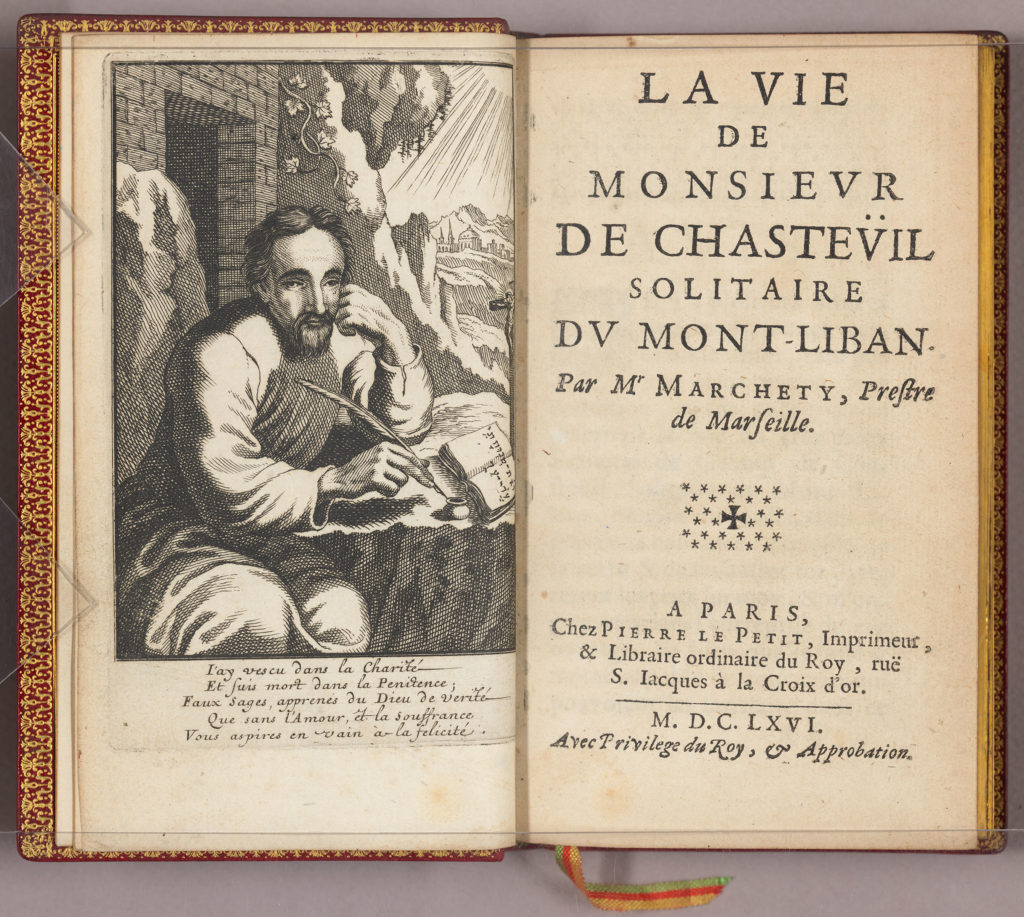 The work is a fine source for the study of the religious practices and ecclesiastical organization of the 17th-century Maronites, an Eastern Catholic Church that is part of the historical and liturgical heritage of Syriac Christianity. It is officially known today as the Syriac Maronite Church of Antioch.
We have found only one other North American holding of this title.