by George Rugg, Curator, Americana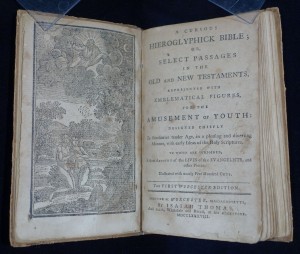 A curious hieroglyphick Bible, or, Select passages in the Old and New Testaments, represented with emblematical figures, for the amusement of youth: designed chiefly to familiarize tender age, in a pleasing and diverting manner, with early ideas of the Holy Scriptures: to which are subjoined, a short account of the lives of the Evangelists, and other pieces: illustrated with nearly five hundred cuts. Worcester, Massachusetts: Isaiah Thomas, 1788.
Isaiah Thomas's hieroglyphic Bible of 1788 is both a landmark piece of American children's literature and a newly ambitious use of woodcut illustration in an American printed book. The idea of a hieroglyphic Bible, in which select scriptural passages were presented in a combination of words and images, was consistent with Thomas's interest in works for children that simultaneously instructed and amused. He based his book on an English edition first published in 1783. In his preface—dedicated to the "parents, guardians, and governesses of the [newly constituted] United States of America"—Thomas notes the "considerable expense" involved in commissioning the hundreds of woodcuts that fill the book. Some of these, to the modern eye at least, seem a bit opaque; fortunately, Thomas printed the full text of each passage at the foot of the page. The present copy is a first edition, with all of its pages intact. It was acquired by the Libraries in January 2015.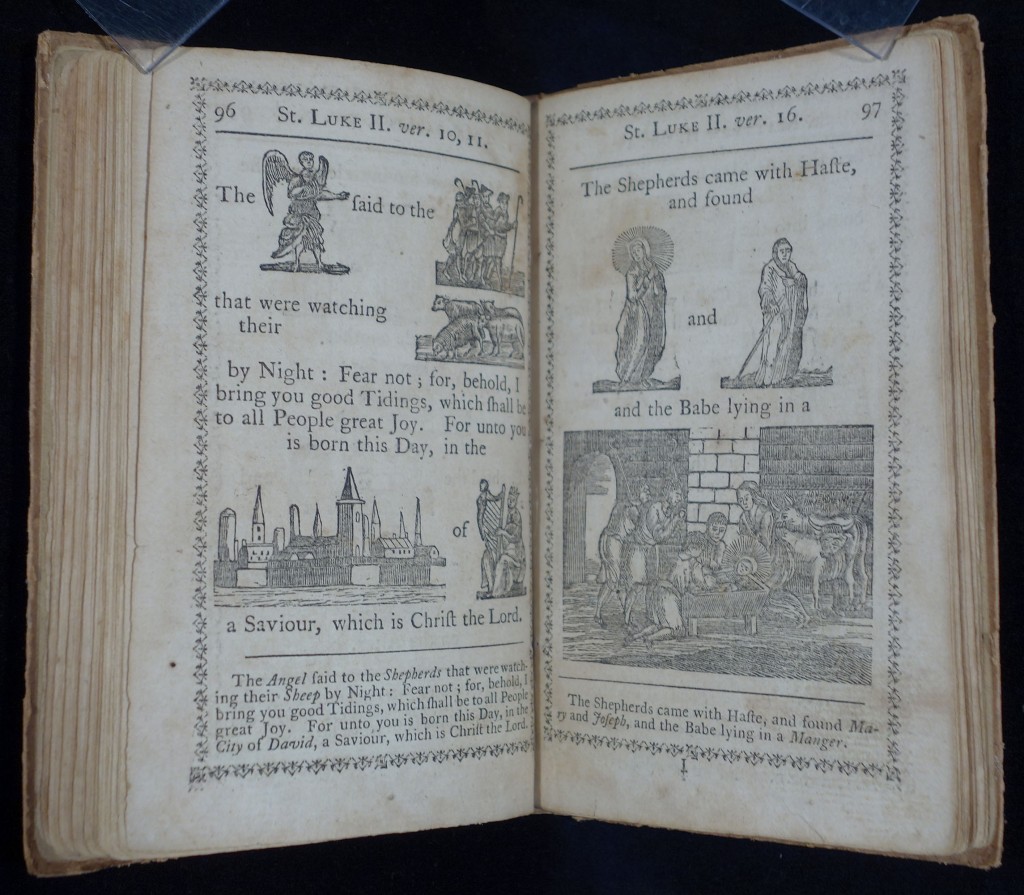 ---
This work is licensed under a Creative Commons Attribution 4.0 International License.