by Rachel Bohlmann, American History Librarian
---
"Some Beautiful Verses Written under the Circumstances"
---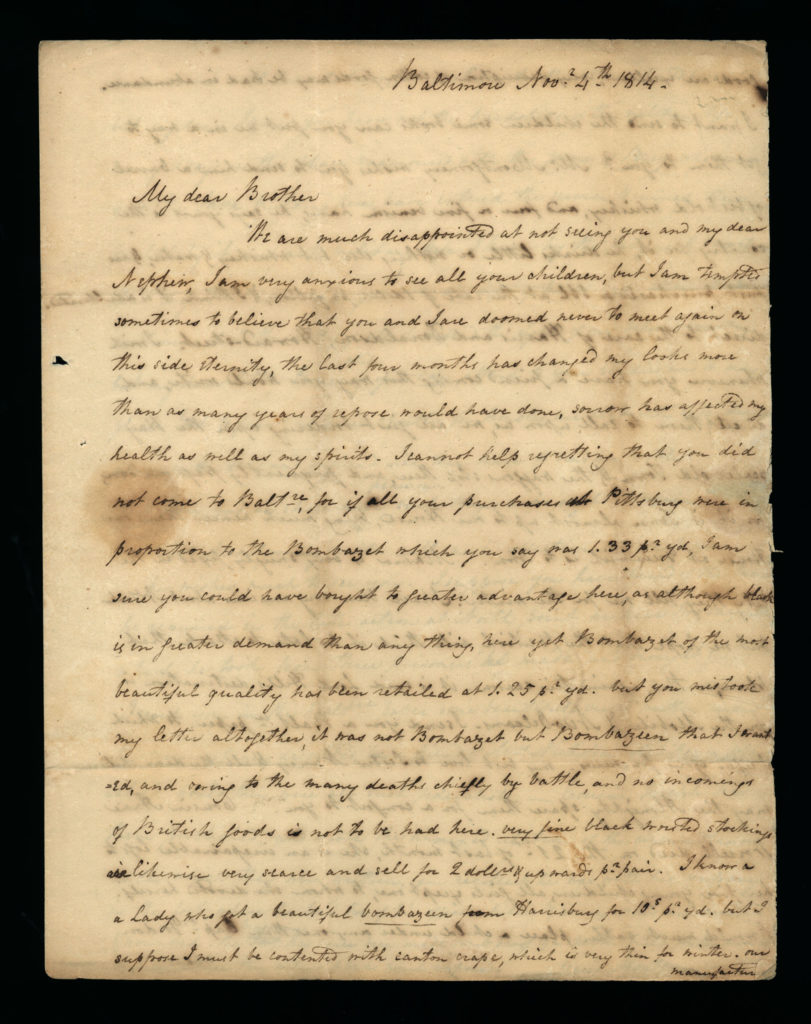 This was how Maria Nicholson Montgomery, a Baltimore resident and wife of the city's future mayor, described Francis Scott Key's poem, "Defence of Fort McHenry," in a letter to her brother in November 1814. Fort McHenry was the US garrison in Baltimore harbor and the British military's target on September 12-14, 1814, during the War of 1812. Key had been detained on a British vessel a few miles away from the city. At dawn on the 14th, after a long night of bombardment, he spied the American flag over the fort and quickly drafted four stanzas on the American victory, set to a popular English tune, "Anacreon of Heaven."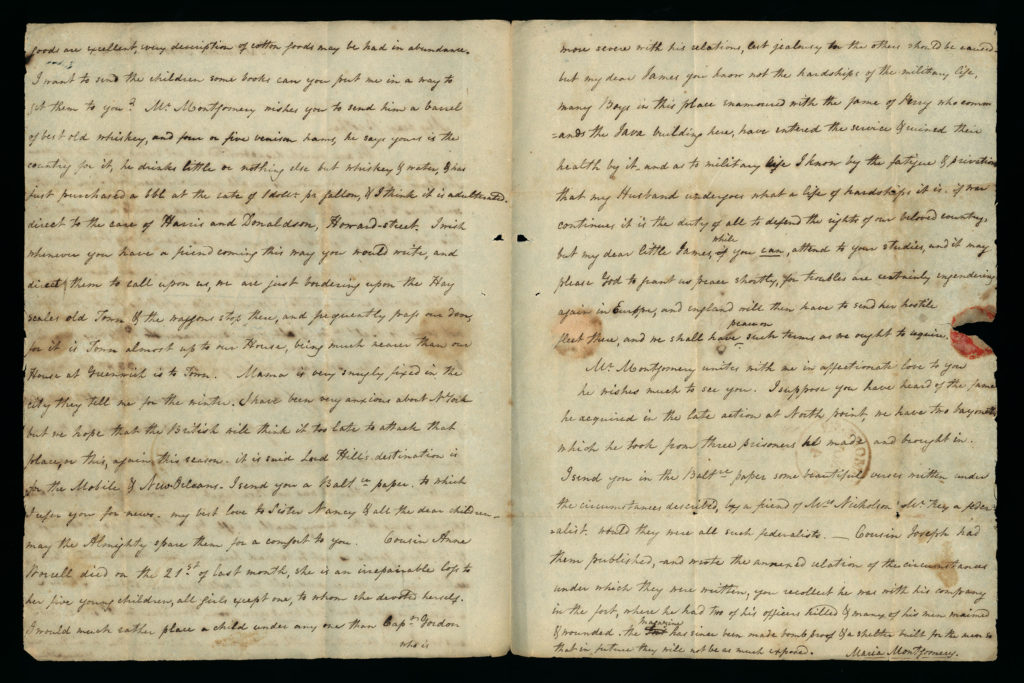 Key showed the poem to his brother-in-law (and Montgomery's cousin) Joseph Nicholson, who had commanded a company of volunteers at the fort. He was enthusiastic and helped Key publish them quickly in a broadside on September 17, 1814. By October a Baltimore music store had begun selling copies as sheet music retitled as "The Star Spangled Banner."

In her letter to her brother, Montgomery enclosed a clipping of Key's poem from a Baltimore newspaper (nonextant). Several papers published the verses, and Montgomery could have sent this one, from the Baltimore Patriot on September 20, 1814 (a fitting platform for Key's poem). She also couldn't resist tweaking the politics of the situation, calling Key "a federalist," although in an admiring way ("would they were all such federalists"). Montgomery herself was part of a prominent anti-Federalist family in Baltimore and New York. (Anti-Federalists generally opposed a strong federal government; for example, they disapproved of Alexander Hamilton's plan to create a national bank.) Montgomery's father had served in the American navy during the Revolutionary War and later became active in anti-Federalist circles, and three of her four sisters married politically prominent men (one of whom was Albert Gallatin, Secretary of Treasury under Jefferson and Madison).
Montgomery's letter is part of the James Witter Nicholson Family Letters (MSN/EA 5002) held in Rare Books and Special Collections. The correspondence reveals the everyday details of life as well as a family's political and social ambitions during the early republic.
---
Special Collections will be closed on Wednesday for the holiday but will be open regular hours (9am-5pm) the rest of the week. 
We wish you and yours a safe and happy Fourth of July!
---
This work is licensed under a Creative Commons Attribution 4.0 International License.