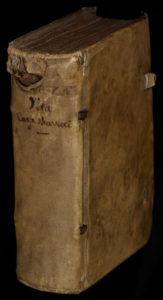 by Alan Krieger, Theology and Philosophy Librarian
Hesburgh Libraries has recently acquired a rare edition of a biography of Jesuit missionary Gaspar Berse (1515-1553), Nicolas Trigault's Vita Gasparis Barzaei Belgae e Societate Iesu B. Xaverii in India socij (Coloniae, 1611). Trigault (1577-1628) was himself a Jesuit missionary to China, arriving in Nanjing in 1611; this edition was published just prior to his departure. He eventually traveled to Hangzhou where he worked until his death in 1628.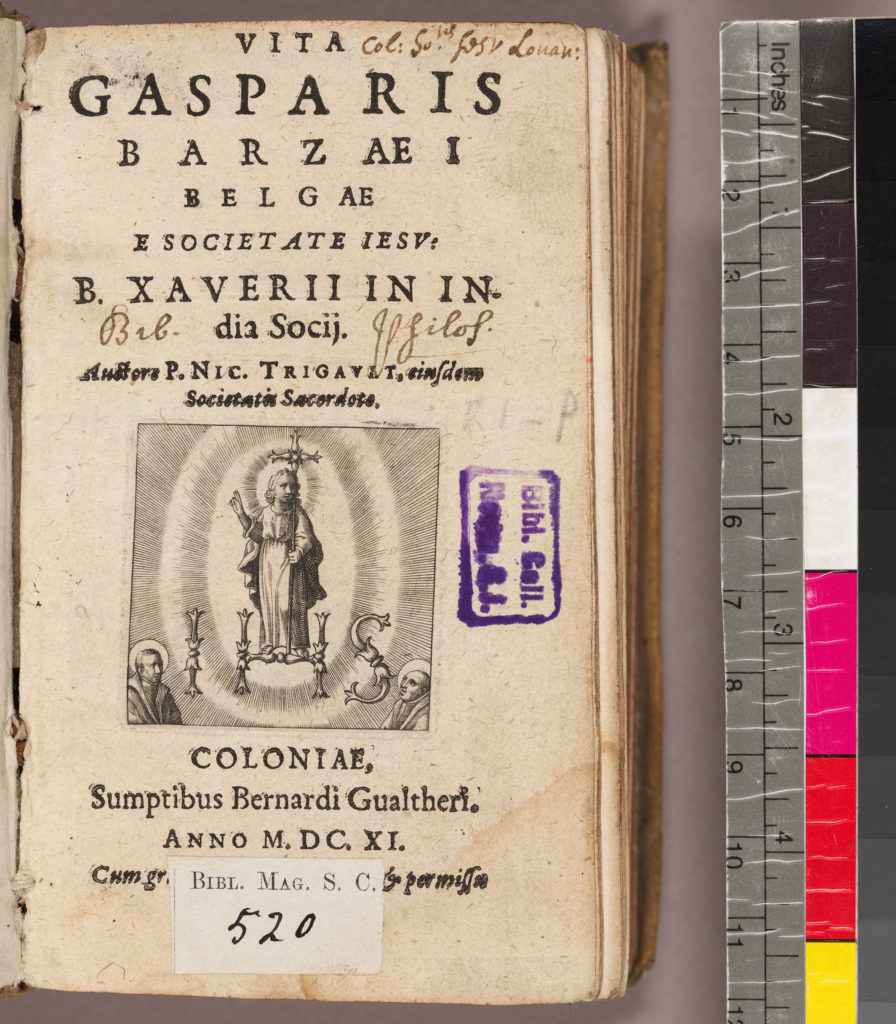 Berse was a companion of St. Francis Xavier and went with him to Goa, India in 1548. When Xavier left Goa to travel further east, he left Berse to lead the new Jesuit mission. A prior edition of this work was published in 1610 in Antwerp.
We have found only seven other North American holdings of this edition.