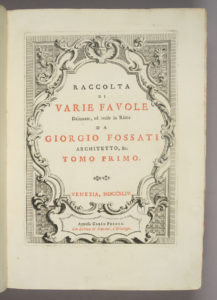 by Marsha Stevenson, Visual Arts Librarian
The Hesburgh Libraries recently acquired a two-volume set called Raccolta di Varie Favole by Giorgio Fossati. Published in Venice in 1744, these books gather 216 fables from a variety of sources. The fables are printed in both Italian and French, and conclude with brief proverbs. Each is illustrated with a full-page engraving, many of which portray animals and/or architectural settings.
Giorgio Fossati (1705-1785) identifies himself as "Architetto" on the title page, but was a polymath of many talents. He was an accomplished etcher and book illustrator, publishing editions of Vignola and Palladio and producing numerous maps. He also worked in the performing arts, revising opera librettos and designing theatrical sets. He was specially noted for devising ephemeral decorations for feasts given in honor of distinguished foreign visitors.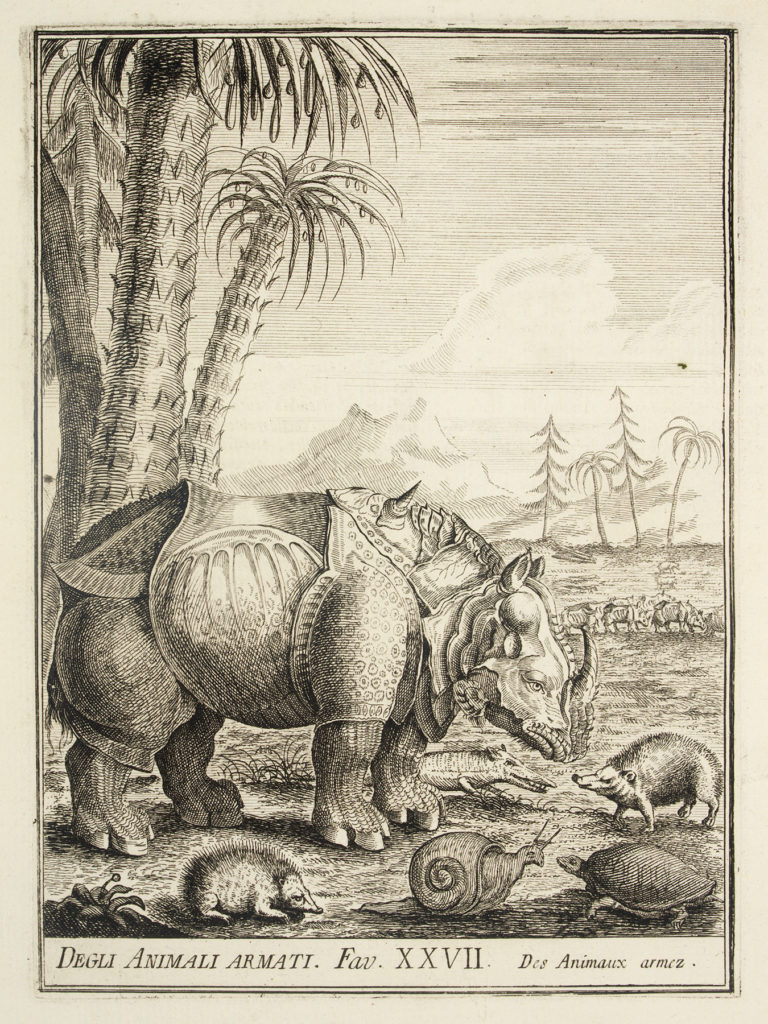 This engraving "Of Armed Animals" comes from Book One, Fable 27. It illustrates the "soldiers" chosen by a wise Lion whose kingdom was being challenged by an upstart Leopard. These animals, among which are the Rhinoceros, the Crocodile, the Hedgehog, the Porcupine, and the Tortoise, all feature as their distinguishing characteristic both offensive and defensive capabilities. This thoughtful choice of "troops" enabled the Lion to defeat and banish the Leopard's army. The accompanying proverb advises on the importance of soldiers being able to respect their leader.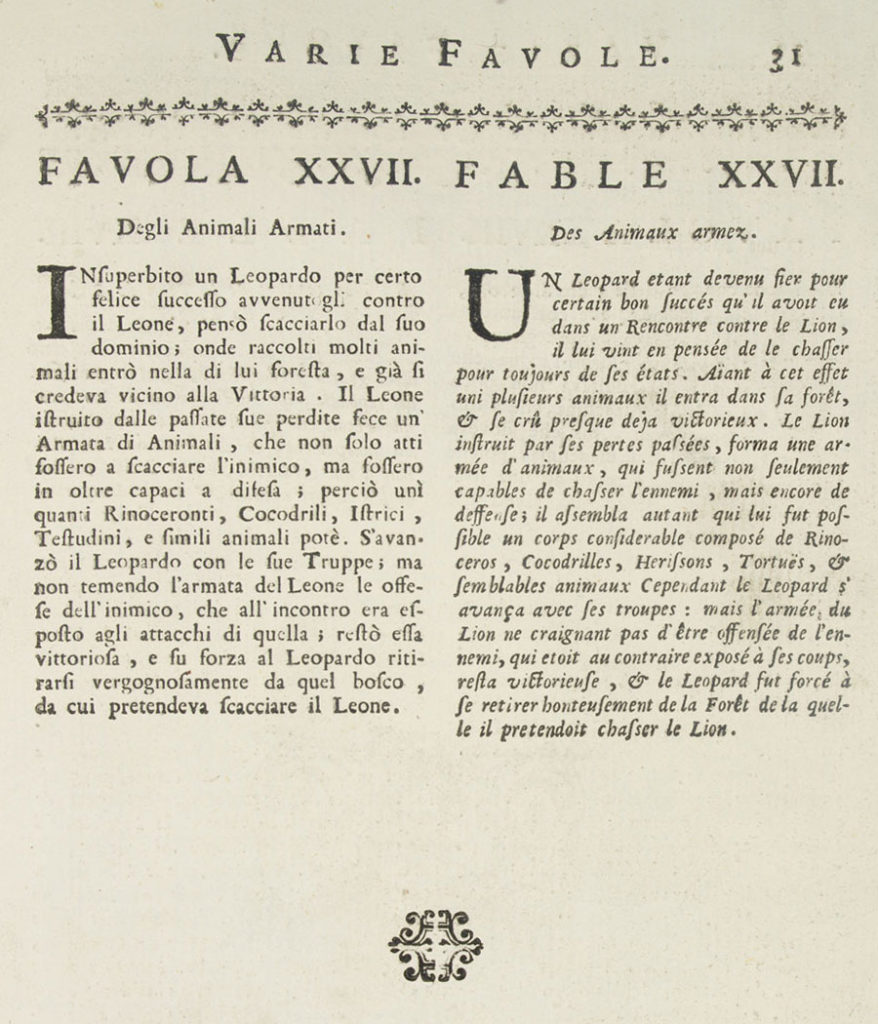 ---
This work is licensed under a Creative Commons Attribution 4.0 International License.