by Sara Weber, Special Collections Digital Project Specialist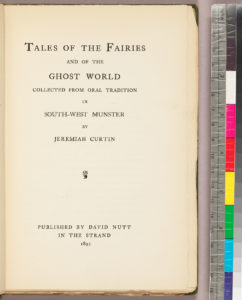 This year's Halloween tale comes to you from Jeremiah Curtin's Tales of the Fairies and of the Ghost World (London: D. Nutt, 1895). Curtin, a linguist, translator, and folklorist, was born in Detroit, Michigan, to Irish immigrant parents, and grew up in Milwaukee county, Wisconsin. With the aid of interpreters, he collected folklore in the Irish-speaking regions in the west of Ireland. Recent scholarship demonstrates that Alma Curtin, his wife, was an important partner in this work.1 He also translated Russian and Polish literature, and spent some years working for the Bureau of Ethnology in Washington, D.C., working with Native American peoples. He published three books of Irish folklore, of which this was the third.
"John Reardon and the Sister Ghosts" tells of bravery rewarded and wickedness punished—and of the special properties of "what belongs to a plough". Enjoy!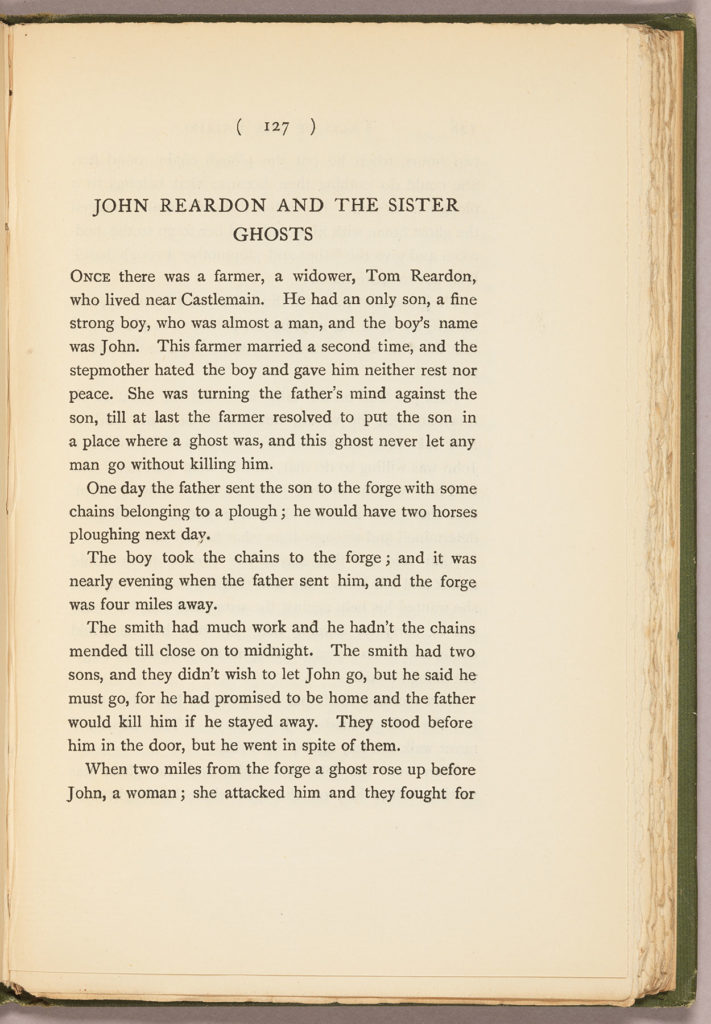 ---
Happy Halloween to you and yours
from all of us in Notre Dame's Special Collections!
Halloween 2021: A Welsh Witch in the Woods
Halloween 2020: Headless Horsemen in American and Irish
Halloween 2019: A Halloween trip to Mexico
Halloween 2018: A story for Halloween: "Johnson and Emily; or, The Faithful Ghost"
Halloween 2017: A spooky story for Halloween: The Goblin Spider
Halloween 2016: Ghosts in the Stacks
[1] Bourke, Angela. "The Myth Business: Jeremiah and Alma Curtin in Ireland, 1887–1893." Éire-Ireland, vol. 44 no. 3, 2009, p. 140-170. Project MUSE, doi:10.1353/eir.0.0043.