"It is always Christmas Eve, in a ghost story…"
Told after Supper by Jerome K. Jerome is an anthology of short, humorous ghost stories. The copy in Special Collections, shown here, is the first edition, published 1891 by Leadenhall Press in London and illustrated "With 96 or 97 Illustrations" by Kenneth M. Skeaping.
The four primary stories, interspersed with shorter "Interludes," are told by guests at a Christmas Eve dinner party hosted at the home of the narrator's uncle. In 19th century England, it was typically not Halloween but Christmas Eve that was considered the time to tell spooky stories.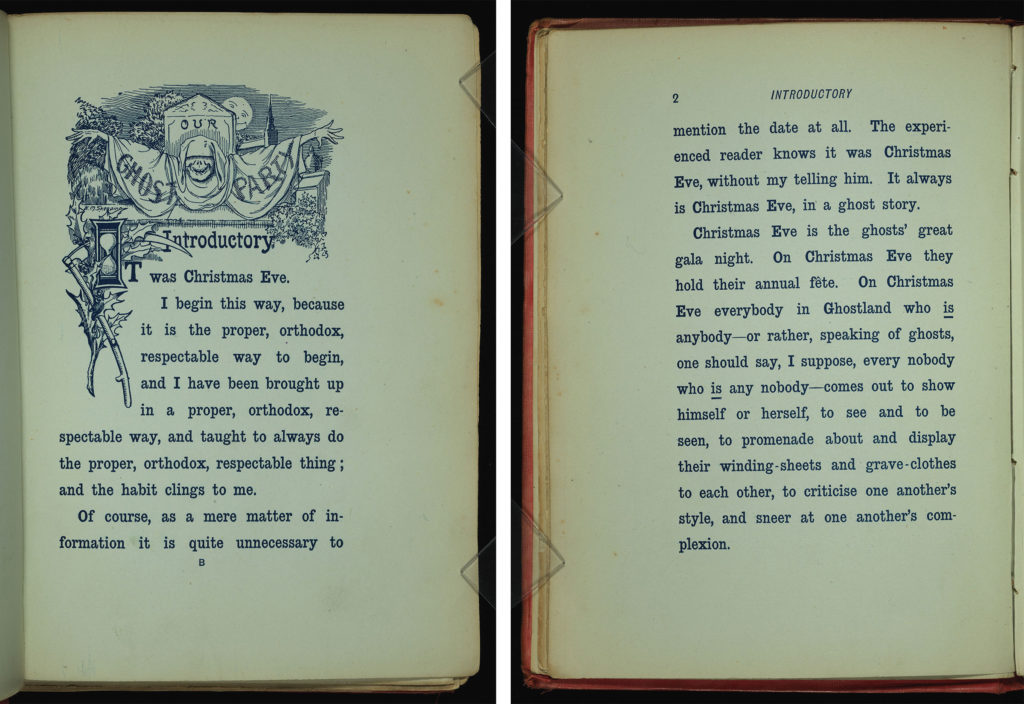 Jerome's book follows in the tradition of Charles Dickens' A Christmas Carol (first published in 1843) and other stories written or published by Dickens in the magazines he edited, Household Words and All the Year Round. Jerome's stories are less frightening or moralizing, as the earlier Christmas ghosts tended to be, and more amusing.
And so, for this year's Halloween post, we share for your amusement the first story from this volume, "Johnson and Emily; or, the Faithful Ghost".
Happy Halloween to you and yours from all of us in Notre Dame's Special Collections!
Halloween 2016 RBSC post: Ghosts in the Stacks
Halloween 2017 RBSC post: A spooky story for Halloween: The Goblin Spider