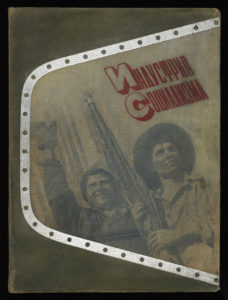 The Hesburgh Libraries recently acquired a seven-volume illustrated set called Industriia Sotsializma (The Industry of Socialism). Designed by the famed El Lissitzky, this monumental work was published on the occasion of the Seventh Congress of Soviets, held in Moscow in February 1935. It represents one of the best examples of the early Stalin propaganda photo book.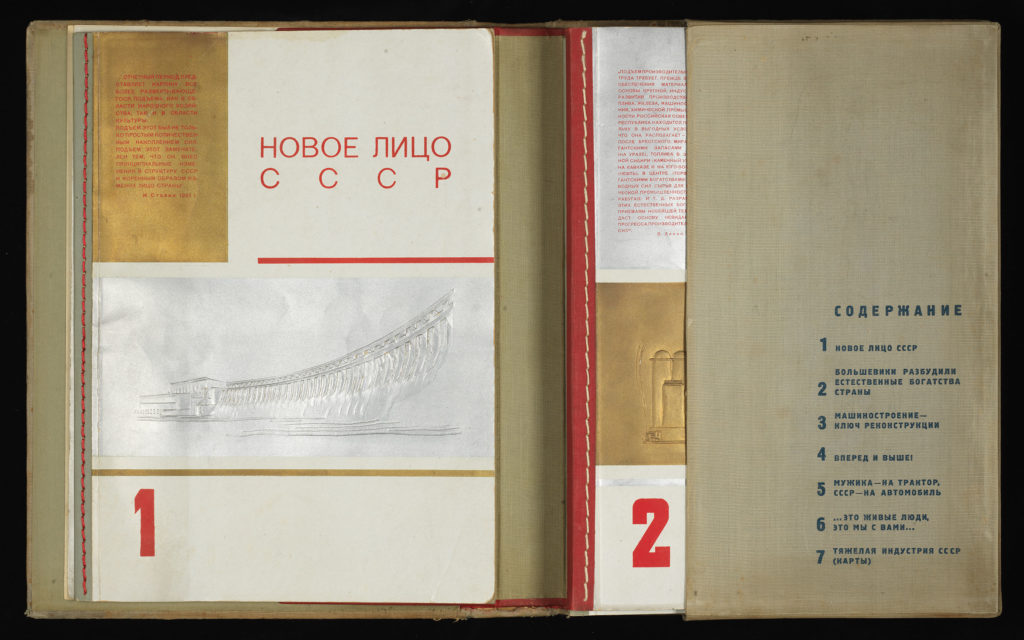 Lissitzky utilized contemporaneous state-of-the-art typographical and book design techniques to create and to glorify the official image of the new Soviet state by incorporating photomontage, overlays, peek-a-boo images, photo-collages, accordion foldouts, as well as colorful maps and graphs.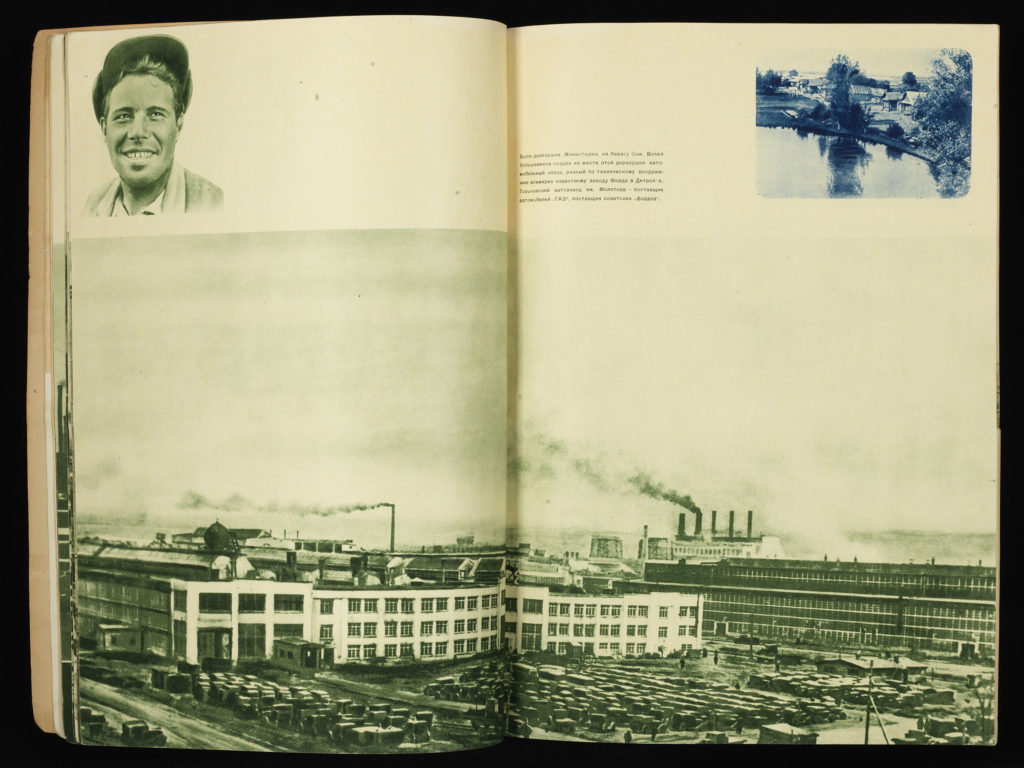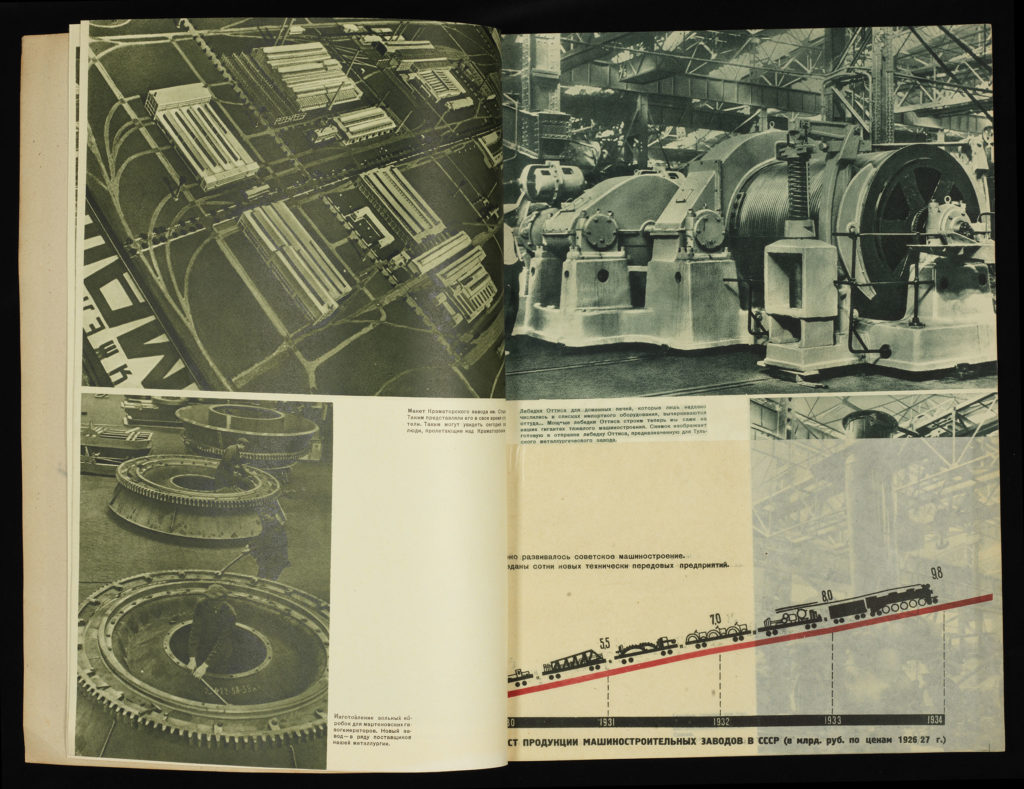 Lissitzky and his team were highly praised for the work, which underscored the triumph of the first five-year plan and the transformation of the old economy into the new industrial Soviet power led by Joseph Stalin.