by Aedín Ní Bhróithe Clements, Irish Studies Librarian
Ephemeral items such as political pamphlets, religious pamphlets, programs of commemorative events, and broadsides often do not last long enough to serve as historic documents. They may often be found in people's homes when first printed, but they are not often collected by libraries. Such cheap printings, slight pamphlets, and event programs find their way to the trash can, or in Ireland, to the rubbish bin.
Collections of such material may help to trace the progress of a political or religious movement, and they also serve as a record of people and organizations involved in various activities.
Our Rare Books and Special Collections include many such ephemeral items.
Today we give some examples of Irish pamphlets.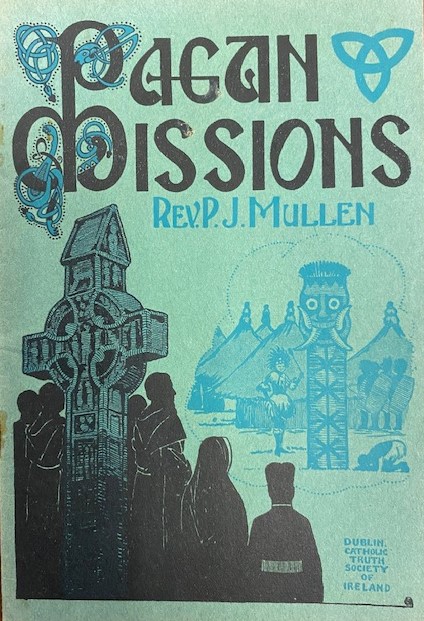 Pagan Missions, a 32-page pamphlet summarizing the activities of various Irish Catholic religious orders in mission work throughout the world, has cover art that tells much about attitudes of the time. This 1933 pamphlet is of the many publications of the Catholic Truth Society of Ireland.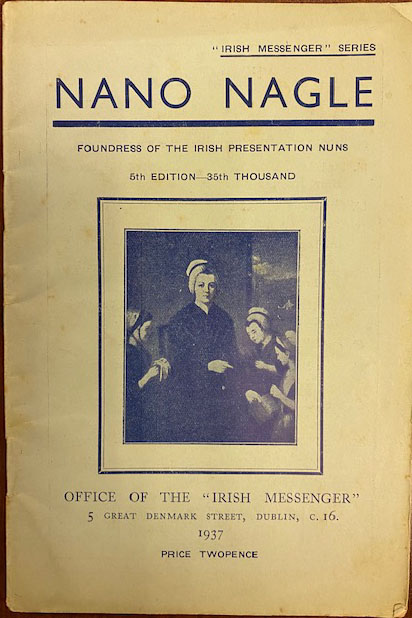 Another Catholic pamphlet that informs of Irish religious working overseas is the story of Nano Nagle. This 1937 publication is the fifth edition, from the Irish Messenger series on "Founders".
Considering the large number of Irish women who joined the Presentation Order, it is unsurprising that a biography of its foundress, Nano Nagle, would be popular. The inside cover lists a number of other biographies including those of Mother Mary Aikenhead, Mother Genevieve Beale, and Mother McAuley.
These Irish pamphlets complement the Hesburgh Library's Catholic Pamphlet Collection, a rich and diverse collection of over 3,400 pamphlets covering many aspects of Catholic thought and history.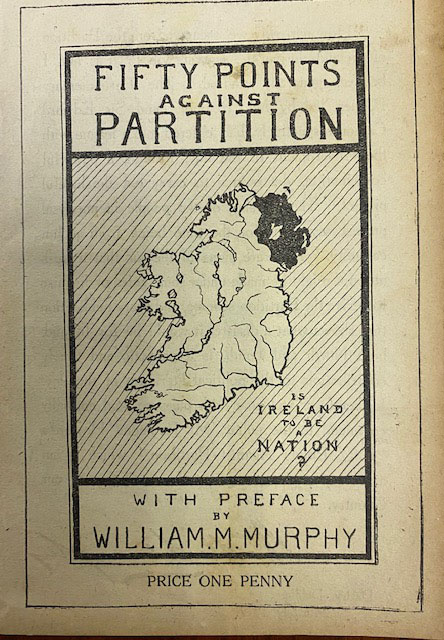 The above eight-page production, Fifty Points Against Partition, published by Independent Newspapers in 1917, is by L. G. Redmond Howard. The preface describes it as an "arsenal of arguments against the mutilation of our country."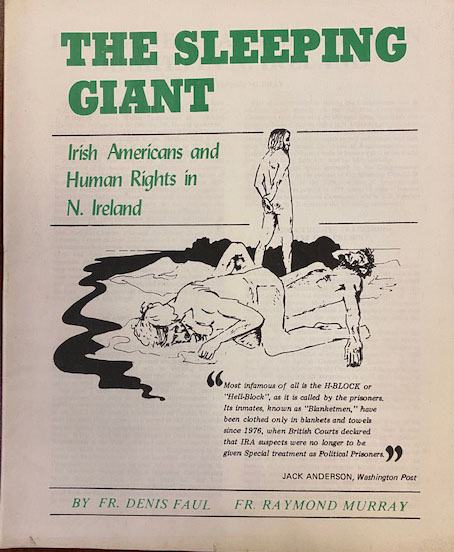 We continue to add to our Northern Ireland collection, and this pamphlet by Fr. Denis Faul and Fr. Raymond Murry is a recent addition. The Sleeping Giant: Irish Americans and Human Rights in Ireland is on the treatment of political prisoners in Northern Ireland. Along with a large collection of ephemera related to Northern Ireland in the Rare Books and Special Collections, the Hesburgh Library also has access to the digitized collection of the Linen Hall Library, Divided Society: Northern Ireland. 1990-1998, available to the Notre Dame community via the Library's database page.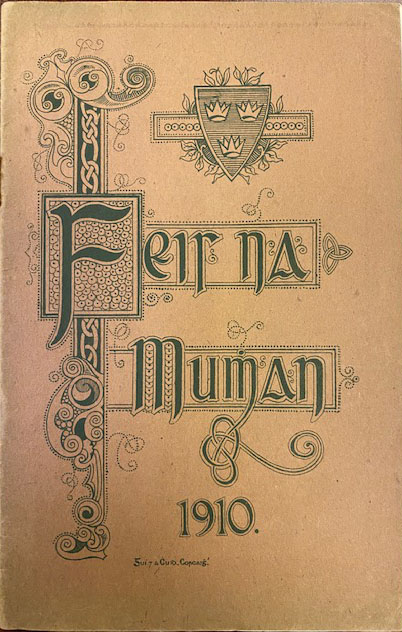 We have many programs of cultural events throughout our collections. These include programs of plays, of commemorative events, and in this case, of Feis na Mumhan, a three-day festival held in Cork in September, 1910, that included a concert, a céilí, a conference and many competitions. The 'feis' is a festival that celebrates and encourages Irish traditional music and Irish language culture. This program has pencilled in notes of the winners of singing contests.
Our last example here is of a recipe book. Following last week's blogpost on the Moosewood Cookbook we would like to mention Irish cuisine, and one of the most popular Irish cookbook writers of the twentieth century.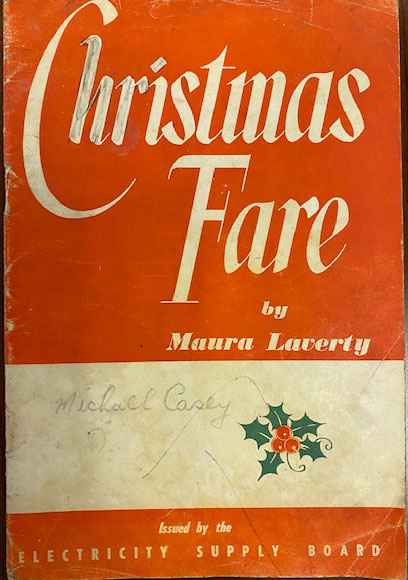 Maura Laverty was a regular presenter on the Electricity Supply Board's sponsored program on Radio Éireann, Ireland's national radio station in the 1950s. This book of Christmas recipes, published in 1957, is a revised and enlarged edition of one published two years earlier. It includes recipes for roast goose with sage-and-onion stuffing or potato stuffing, plum pudding with brandy sauce along with a variety of familiar Irish Christmas recipes. Also included is a section on 'Christmas Specialties from Many Lands.'
An example from the 'Many Lands' section is the recipe for Hungarian 'Boszorkanyhab' (Witch's Froth), as follows:
2 lbs. cooking apples, whites of 2 eggs, 6 tablesps. sugar, 1 teasp. lemon juice, 1/4 pint cream, small tin fruit salad.

Bake the apples until very soft. Remove peel and core and rub pulp through a sieve. Beat the egg whites until very stiff; fold in the sugar and lemon juice. When the apple pulp is quite cold, fold it into the egg mixture. Pile on a glass dish and decorate with the whipped cream and drained fruit salad.

Maura Laverty: Christmas Fare, 1957
While the examples above are only a small selection of the Irish pamphlets in the Hesburgh Library Rare Books and Special Collections, it is a fairly representative sample. We welcome opportunities to incorporate these materials into class work.